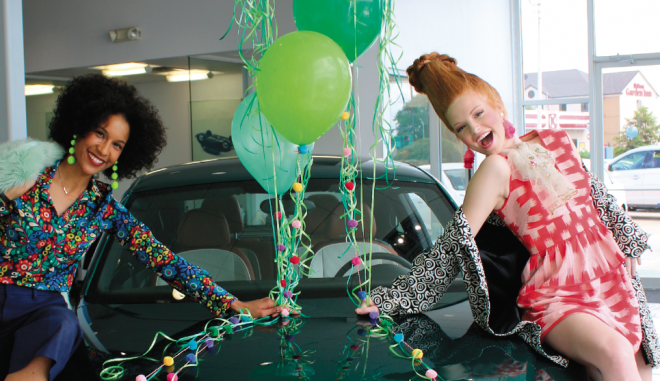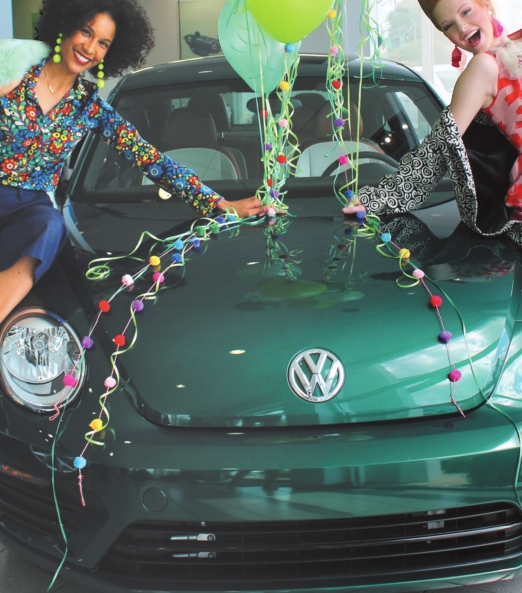 Shopping extravaganza set for Nov.16-19
The Shreveport Bossier Opera Guild is set to host the 44th Les Boutiques de Noel (the little shops of Christmas) Nov. 16- 19 at the Bossier Civic Center. Boutiques is a holiday market with more than 100 vendors. The theme for this year's event is "Wholiday," based upon Whoville, the town featured in Dr. Seuss's tale of "How the Grinch Stole Christmas."
All proceeds from Les Boutiques de Noel are dedicated directly to the Shreveport Opera and the Shreveport Opera Express (SOX), a touring group of the Shreveport Opera, which conducts nearly 100 educational performances for more than 50,000 school children in Northwest Louisiana each year.
"We wanted this year to be more fun and whimsical and cheerful," said Jamie Morgan, chairman of the event. "We redesigned the whole layout." The front lobby will have a his and hers section, while big arches will welcome shoppers, as if they are entering Whoville.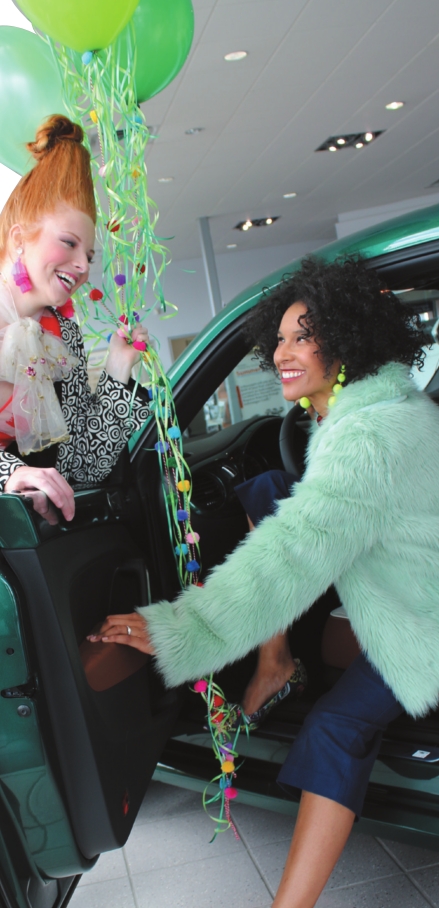 Kathy Ross, co-chairman of the event, created the decorations. A ticket booth will serve as the entrance to the boutiques, said Morgan.
"When you come into Whoville, just like the city in the movie, there is a central tree," said Morgan. "We'll have a centerpiece in the middle and will go along the same lines. It's almost like our market boutiques will line the streets of Whoville, like you came to Whoville to shop."
Morgan said she's excited about the new vendors this year, including Mighty Oaks of Minden, which sells boys' clothes for all ages. "We also have some of our staple favorites: Kathy Tobler Silver, King Hardware, Kilgore's Pharmacy and Gifts, and then we have local favorites with Sweet Tee, Holy Angels Angel Works, a new vendor: Sugarwalk Popcorn, Delish and All About the South, a home decor vendor," said Morgan.
Also new this year is the opportunity to shop four days, rather than three, and several vendors offering pop-ups during the event. For instance, Buddy's Cajun Spice will be doing some cooking dem onstrations, while Mil and Dil Designs will demonstrate how to make the perfect wreath and how to make a tabletop arrangement. Other merchants will offer demonstrations as well, said Morgan.
Though no brunch is scheduled for this year, there is a special event party on Thursday night: the Whomania Party. The shops will close at 5 p.m. on Thursday, Nov. 16, and then everyone is welcomed back from 6 p.m. to 9 p.m. to "stroll the shops of Whoville, because even the naughty need something nice." Tickets are $45 per person. Canapes, cookies and cocktails, are on the menu, with an open bar.
Holiday shopping hours are: Thurs., Nov. 16, 9 a.m. to 5 p.m. Fri.-Sat., Nov. 17-18, 9 a.m. to 7 p.m. Sun., Nov. 19, 11 a.m. to 5 p.m. Tickets are $10 daily or $25 for a four-day pass. Seniors and military with an ID are $5. Children under 12 free.
Daily lunch and complimentary valet parking will be available.
For more information visit www.Lesboutiquesdenoel.com or call (318) 393- 3164.
The Shreveport-Bossier Opera Guild was established to promote the love and appreciation of vocal music in all of its forms. Les Boutiques de Noel was the inspiration of Shreveport Opera supporter Delton Harrison in 1974.
More than 40 years ago, Harrison, on a whim, visited an advertised Christmas sale in a New York City hotel and found inspiration there: The hotel had been transformed into a series of little shops sponsored by various stores in New York City. Harrison presented the idea to the Shreveport Opera as a way to raise money. The event has been conducted every year but one and continues to grow.
From its humble beginnings of just 20 vendors, the market now hosts more than 100 shops from nine states. More than 10,000 shoppers attend. Les Boutiques de Noel has been recognized as one of the single largest fund-raisers organized by an opera guild.
Funds raised help to provide live musical performances for schools in the area that otherwise have no music programs.
Les Boutiques de Noel has become the signature event that signals the start of the holiday shopping season throughout the ArkLa-Tex.