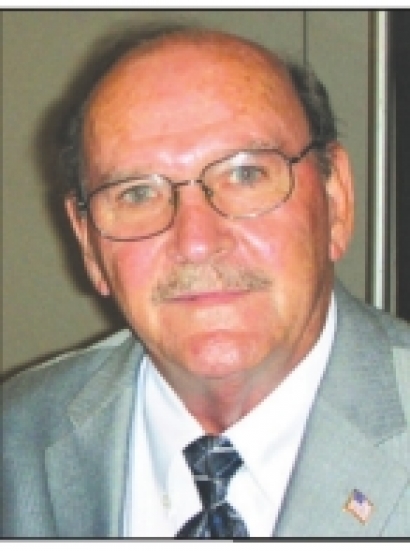 Also:
Trump's approval rating at a new low
I just wanted to remind you voters that there is an runoff election for state treasurer scheduled for Saturday, Nov. 18. Not that many of you care, given the turnout in the primary election on Oct. 14. The statewide turnout was 13.5 percent, and it was bolstered by a mayor's race in New Orleans.
In Bossier Parish, only 11.8 percent turned out; in Caddo 8.4 percent; in DeSoto 11.8 percent; and in Webster 14.8 percent. There was a judge's race in Bossier and Webster and a Commission race in Caddo, but they didn't do much to increase voter turnout. What it comes down to is very few people are electing our public officials these days. There are nearly three million registered voters in Louisiana. And there are those 18 and over who do not register to vote that further reduces the total turnout in an election.
Political analysts give many reasons for low voter turnout. In Louisiana, it could be that we have too many elections in a year, and voters are "burned out" on voting. Or perhaps there are too many people who just don't care, feeling their one vote does not make a difference or change anything. They hear the same promises over and over from politicians, and once they get into office, it's the same old tune. Others feel the atmosphere at the national level also plays a role in diminishing voting turnout.
In the state treasurer's race, Northwest Louisiana was pretty much forgotten by the six candidates seeking the seat. Very little money was spent on television ads and other advertising by the candidates in this area, which could be part of the reason for the low voter turnout.
To be sure, you can come up with a million reasons for not voting, as you will in this runoff election on Nov. 18. The treasurer's race is the only statewide race on the ballot. And there is a runoff for New Orleans mayor where the first female mayor will be elected. Add to that a scattering of local elections, such as the Commission race in Caddo, and that's the recipe for a very low voter turnout. Predictions are that it could be in single digits.
The runoff for state treasurer has a very unique candidate in Derrick Edwards, the Democrat who finished first in the primary with 31 percent of the vote. He is black and a practicing attorney in New Orleans. But there is much more to his story. While a senior in 1989 at John F. Kennedy High School, Edwards suffered a catastrophic football injury when running down the field on kickoff coverage and had a brutal collision with a player from the opposing team. As he lay on the field, he told the EMTs that he could not move. After tests at the hospital, it was determined that he had a broken neck and was paralyzed from the neck down.
Despite his spinal cord injury, after spending six months at Tulane Hospital, Edwards graduated on time with his high school class. He went on to graduate from Tulane School of Business in 1997. In May 1998, he received a Master of Accounting degree from Tulane. He was not done. He applied and was accepted to the Loyola University School of Law, where he received his law degree in May 2003. He is definitely a profile in courage.
Political analysts don't give him much of a chance in the treasurer's race since his opponent is John Schroder, a Republican, who is backed by nearly every GOP elected official. While Edwards received 31 percent in the primary, 67 percent of those casting ballots voted for a Republican candidate. In the primary, Schroder got 24 percent. Schroder is a veteran, former law enforcement officer, small businessman and a former state legislator. He resigned his legislator's post to run for treasurer. When it comes to money, Edwards has little to spend on his campaign. Schroder, on the other hand, has spent nearly a million dollars on his campaign.
Trump at New Low
President Donald Trump's job approval rating is at its lowest point in his presidency. A poll conducted by NBC/Wall Street Journal puts his approval rating at 38 percent, with 58 percent disapproving. It is the lowest in modern times for a president at this stage of his presidency. It will be hard to cry fake news over the results. It was conducted by Democratic pollster Fred Yang of Hart Research Associates along with Republican pollster Bill McInturff of Public Opinion Strategies.
For comparison, at this stage of their presidencies, George W. Bush had an 88 percent job approval, Barack Obama 51 percent, and Bill Clinton 47 percent. Trump's support among independents dropped from 41 percent to 34 percent, among whites from 51 to 47 percent, and among whites without a college degree from 58 to 51 percent.
In this new survey, conducted from Oct. 23 to 26, Trump also has seen a decline in his personal rating, with 36 percent viewing him positively and 54 percent negatively.
Lou Gehrig Burnett, an award-winning journalist, has been involved with politics for 44 years and was a congressional aide in Washington, D.C., for 27 years. He also served as executive assistant to former Shreveport Mayor "Bo" Williams. Burnett is the publisher of the weekly "FaxNet Update" and can be reached at 861-0552 or louburnett@comcast.net.