Americans were correctly suspicious of Hillary
Last Aug. 1, 2016 – just days after the Democratic National Convention in Philadelphia – I wrote a column right here about Hillary Clinton and the Democratic National Committee. Hillary was finally the Democratic Party's nominee, but none of it made sense.
For starters, I wrote about how in the world could 68 percent of Americans believe that Hillary Clinton is not honest and trustworthy – which was an all-time worst in her political career – yet the Democratic Party still nominated her as their candidate for President of the United States?
To put that into perspective, consider that even a CNN poll – before the election – found only about one out of three Americans would have felt "proud" to have her as president. In fact, Hillary's approval rating today is even lower than Donald Trump's – and that's with unprecedented media bias against Trump, according to a national Quinnipiac University poll.
Even after Hillary was the nominee, almost one-half of Democratic primary voters still wished Bernie Sanders was the party's nominee. So how did Hillary still manage to "pull a rabbit out of the hat" and win the nomination?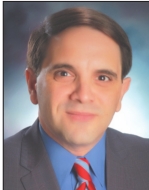 It just didn't make sense – at least not to honest people – as to why Hillary would immediately hire the former (and disgraced) chair of the Democratic Party, Debbie
Wasserman Schultz last summer, even after 19,000 hacked e-mails were uncovered, showing that the Democratic Party (through Debbie) had favored Hillary all during the primary season, and virtually sabotaged Bernie's presidential ambitions completely.
In fact, Debbie Wasserman Schultz even relayed questions ahead of debates to Hillary during the Democratic primary.
None of this made any sense at all. Until now.
And a few days ago we learned exactly the reason why – Hillary Clinton "bought" the Democratic Party for $10 million, long before she ever won the nomination.
Here's how it happened, according to Donna Brazile, the former interim chair of the Democratic Party: You see, the Democratic Party was $24 million dollars in debt after the 2012 election, and President Obama was raising money too slowly to keep up with the party's financial obligations. And by 2015, the party was spending almost $4 million per month.
And that's where Hillary Clinton stepped in. She offered to pay off that remaining debt, but it would come with strings attached, including control of how the party spent its money going forward. Additionally, Hillary would use the party as cover for skirting around campaign finance laws because now donors could contribute the maximum to her campaign directly, and then to the Democratic Party, which in turn would be funneled back to Hillary's campaign.
She then concocted the same scheme with each of the state Democratic parties, whereby she would send them the donors and they would send her back the cash.
Ridiculous. But even though this was well hidden from the American people last year at this time, the American people still got it right. They knew that often "where there's smoke, there's fire," and there has been a lot of smoke when it comes to Hillary almost 30 years of it.
From the Benghazi murders to the FBI investigation of her handling of classified information, to the millions of dollars donated by foreign governments to the Clinton Foundation, and the lack of transparency in how those dollars were spent, not to mention the rigged party nomination process, the American people knew something was wrong, even as the delegates on the floor of the Democratic national convention last summer were chanting, "I'm with Hillary!" You see, the American people got it right. Just like Warren Buffet once said, "It's never paid to bet against America," and to the chagrin of liberals everywhere, Donald Trump is living proof of it.
Louis R. Avallone is a Shreveport businessman, attorney and author of "Bright Spots, Big Country, What Makes America Great." He is also a former aide to U.S. Representative Jim McCrery and editor of The Caddo Republican. His columns have appeared regularly in The Forum since 2007. Follow him on Facebook, on Twitter @louisravallone or by e-mail at louisavallone@mac.com, and on American Ground Radio at 101.7FM and 710 AM, weeknights from 6 - 7 p.m., and streaming live on keelnews.com.