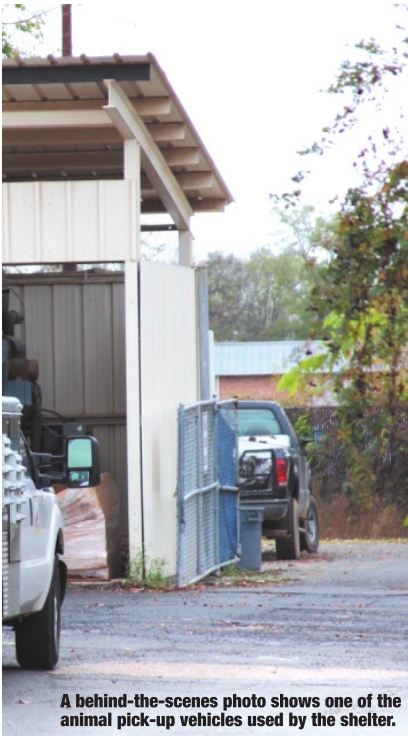 A call for caddo Parish Animal shelter reform
To say that it's been a rough year for the Caddo Parish Animal Shelter (CPAS) would be putting it mildly. The shelter has received a number of complaints from animal rights advocates and members of the community looking for changes to be made. Several incidents this year have only added to the shelter's murky reputation that has been a consistent topic of heated debate in the Shreveport-Bossier community.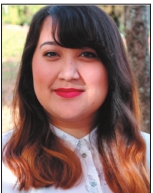 The incidents and complaints against CPAS have been brought to light by animal rights advocates on social media, personal blogs, and some have been reported by local media. Allegations range from overcrowded kennels and inadequate medical care to CPAS workers wrongfully euthanizing dogs that were claimed by rescue groups on several different occasions.
Ky Ellen Mason, a longtime animal rights advocate and native of Shreveport, saw issues start to arise at CPAS when, in 2010, Matthew Pepper left his position as director of Animal Services.
"Upon his [Pepper] leaving, things began to go downhill," Mason said. "They went up and downhill for numerous years, but every step forward was met with at least five steps backwards. There has been unceasing resistance and delay by the parish administrator Woody Wilson to any improvements or recommendations by professional animal welfare representatives, veterinarians and experienced community advocates. The parish administrator, upon any whistleblowing activity, simply bans them from the facility."
Concerns have been raised that CPAS workers are not screened properly before they are hired. In February 2017, a CPAS worker was arrested on a charge of crimes against nature while a former CPAS employee was accused of recording the act on video. According to Shreveport City Jail booking records, the worker was arrested after police investigated a report she had sex with a dog and there were videos of the act.
Public Information Officer of Caddo Parish Krystle Grindley notes that this incident did not take place at the shelter.
In October of 2016, KTBS reported that a woman, Amber McMillan, went to the shelter to look for her two dogs and could not find them in the stray dog wing. She went back to the shelter several times looking for her dogs.
She couldn't find them in the areas she was shown at the shelter, and her two dogs were euthanized after the four-day holding period passed. It is unclear why McMillan didn't see her dogs. In the article McMillan states, "I did not overlook my dogs that I have had for over 10 years. They were not in the areas I was shown."
Grindley said of the incident, "After investigation of this issue when it occurred, the Parish of Caddo has affirmed that proper protocol and procedure was followed by the Animal Services and Mosquito Control Department. Both dogs were present and in assigned kennels when the owner's family came to the shelter on both occasions. Unfortunately, she did not identify her pets after each visit. Careful review determined that no paperwork pertaining to Ms. McMillan's missing pet report was misplaced or improperly located."
Pat Austin Becker, resident of Shreveport and creator of the blog, "And so it goes in Shreveport," has documented a history of CPAS allegations and incidents in a timeline on her blog. She notes that, from 2010-2015, the shelter had a euthanasia rate above 77 percent.
"I've been involved in the community as an animal advocate for many years, and the continued negligence and poor direction of CPAS has been ongoing," Becker said.
In January of this year, members of the community came together at a public meeting with animal rights activists and Caddo Parish Commissioners to discuss the problems. Caddo Parish Commissioners Mario Chavez and Mike Middleton answered questions at the meeting. According to the Shreveport Times article, Chavez said two main concerns with the current effort to save the parish's pets is a lack of organization and also a lack of first-hand accounts. The commissioner said he has been bombarded by accounts from hundreds of people who say they "saw" or "heard" things on social media about what has been happening at the shelter. Solutions were proposed at the meeting, but problems continued to arise months later.
"It's a vicious cycle," Becker said.
"The public becomes outraged over some atrocity or another, advocates flood the Caddo Commission meetings and/ or members with complaints, the Commission puts a Band-Aid on it and everything goes back to status quo. Repeat cycle. Nothing changes."
Caddo Parish Administrator Woody Wilson offered an update on the Caddo Parish Animal Shelter at a Caddo Parish Commission meeting as of Sept. 30, stating that the euthanasia rate was at about 48 percent, compared to last year's 57 percent. He also said surveillance at the shelter has doubled from 11 cameras to 22.
On Oct. 3, Caddo Parish announced the resignation of Chuck Wilson, director of Caddo Parish Animal Services and Mosquito Control, effective Nov. 1. Kelvin Samuel, assistant director, was appointed to serve as interim director. On Oct. 24, The Times reported that Samuel faces a charge of domestic abuse battery involving his wife, according to police and court records. The alleged event took place on July 10 at Samuel's home. Krystle Grindley, parish information officer, told the Shreveport Times the parish was aware of the charges against Samuel.
On her blog, Becker urges people to shine light on these ongoing issues.
"I think the shelter is only a concern to the CC [Caddo Parish Commission] when people become outraged about it; for the most part, they do not seem concerned about fixing the problem or certainly it would have been done by now," Becker said. "The list of grievances has been going on for at least seven years – likely longer."
The Forum will continue reporting on the ongoing debate of CPAS practices in future issues.