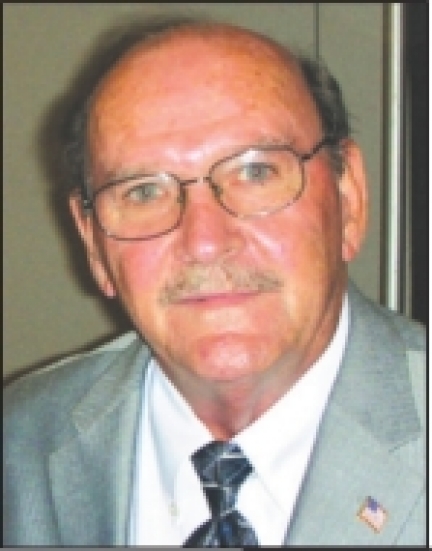 Also: Will Joe Biden run for president in 2020?
Shreveport Police Chief Alan Crump dodged a bullet (no pun intended) last week when the city council failed on a 2-3 vote to approve a resolution asking Mayor Ollie Tyler to replace him as the city's chief of police. The resolution would have been non-binding because only the mayor can hire or fire the police chief, but it did show that the chief's support among council members has eroded since he was confirmed by the council on Dec. 13, 2016.
This resolution was introduced by Councilman Willie Bradford, who said that crime rates in Shreveport are not improving under Crump's leadership. He noted the homicide rate is on a record-breaking pace and other violent crimes are also on the increase. Bradford was joined in support of the resolution by District E Councilman James Flurry. Voting against the resolution were Councilmen Jeff Everson, Oliver Jenkins and Michael Corbin.
Two council members were absent.
Jerry Bowman Jr. was hospitalized the day before the meeting with chest pains and did not make the meeting. But he would have been a yes vote. Bowman, about a month ago, was the first council member to criticize the police chief and asked the mayor to replace him. He sent a letter to the mayor which said, "Since becoming chief, he has not demonstrated the competencies and judgement required of the chief of police for the city of Shreveport, and the citizens do not believe that he has or can provide the leadership needed to reduce crime and keep this city safe."
Bowman's vote would have made it 3-3. The deciding vote would then have been delivered by Councilwoman Stephanie Lynch, who was absent from the meeting. How Lynch would have voted is anyone's guess, and no reason was given for her absence from the meeting. Perhaps it would have been prudent to postpone a vote on this resolution until a full city council was in attendance. Nevertheless, one has to applaud Bradford and Flurry – and Bowman – for their courage in bringing the issue to the forefront.
Chief Crump thanked the council – and the mayor – for their support. While Mayor Tyler reaffirmed her support of the chief, it was still an embarrassing situation for both of them, knowing that at least three of the seven council members do not have confidence in Crump to do his job. The controversial situation where Crump was suspended after chasing a suspect and firing his weapon did not help, either. He was later cleared of any wrongdoing.
The vote on the resolution came on the very day that a study was released showing Shreveport at No. 18 on the list of "America's 25 Murder Capitals." The study was done by 24/7 Wall Street. It pointed out the number of homicides in Shreveport nearly doubled last year from 22 in 2015 to 42 in 2016. In addition to an uptick in murder, there was a 23 percent increase in rape, 7 percent increase in robbery and 16 percent in aggravated assault. In total, there were 949 violent crimes reported per 100,000 Shreveport residents in 2016, up 16 percent from 819 per 100,000 residents the year prior.
The figures for 2017 are not looking any better. One would be hard-pressed to find anyone in Shreveport who is not concerned about the rampant crime taking place on its streets on a daily basis. So the pressure has been put on the chief to produce some positive results – and Mayor Tyler as well.
Biden in 2020? It is pretty much a given that if Vice President Joe Biden had been the Democratic nominee for president in 2016, he would be occupying the White House today. But, at the time, he was dealing with the aftermath of his son Beau's death of brain cancer in May 2015. Today, he still maintains a high profile, has just published a book, and is being coy about whether he will run for president in 2020. He has not ruled it out.
A new poll by POLITICO/Morning Consult could give Biden some incentive to think seriously about making a run for the White House. In the hypothetical match-up, if the election were held today, Biden would capture 46 percent of the vote, while President Donald Trump comes in with 35 percent. Interestingly, that's about where Trump's job approval rating sits today. The latest Gallup tracking poll, conducted Nov. 13-15, shows Trump with a historic low job approval rating of 37 percent with 57 disapproving.
Biden leads among women 42 percent to 28 percent; independents 41 percent to 26 percent; non-college educated 42 percent to 35 percent; and voters who make under $50,000 45 percent to 31 percent. Even worse news for Trump, the polls shows that 48 percent of voters say they would vote for a generic Democratic candidate and 34 percent say they would vote for Trump. The survey was conducted Nov. 9-11 among 1,993 registered voters.
Lou Gehrig Burnett, an award-winning journalist, has been involved with politics for 44 years and was a congressional aide in Washington, D.C., for 27 years. He also served as executive assistant to former Shreveport Mayor "Bo" Williams. Burnett is the publisher of the weekly "FaxNet Update" and can be reached at 861-0552 or louburnett@comcast.net.