A glance back, a look ahead
"Wow, it doesn't look or feel like the same place," said a visitor to downtown over the Thanksgiving holiday. It's something I hear often, from not only out-of-towners but locals who long ago decided that downtown was dead.
Those who need proof of our reincarnation can see examples from the riverfront on downtown's eastern boundary to Shreveport Common in the west. Over the past 12 months, three transformative projects launched, and one was completed.
The new Shreveport Aquarium, a place for marine life, education and inspiration has brought lift to the old Barnwell Center. It has become a popular event venue, and the aquarium restaurant, SALT, arguably has the best views in town. In the 600 block of Texas Street, Southern University's School of Nursing is under construction in the Allen Building; classes should start in the spring. 2018 will bring new life to 509 Market, the skyscraper designed by Peter Youree and opened in 1911. It is being transformed into The Standard, an amenity-heavy, market-rate apartment building with a planned late fall opening. ViaNova Development looks to begin taking applications for apartments in the summer, and developer Neil Kapadia, always on the lookout for unique resident amenities, says their market/ deli on the ground floor and dog park on the rooftop may also be joined by a "dog-washing station" to make it all the easier for residents to have a clean pooch.
Those big projects have been attention-grabbing, but downtown has also seen a myriad of smaller ones. For those people who want to own a residence, downtown has had very few options in recent years. That list will be getting longer with the conversion of 719 Marshall into the condos at Ridgeway Square. The spaces will come with an amazing view of the giant Millennium Mural and parking spaces both inside and out. They will range in size from 550 to 2,850 square feet and will feature historic style (tin ceiling squares, vintagelook appliances, tall ceilings) with modern conveniences and safety (elevator, sprinkler system, security). Predictions are for an early 2018 finish.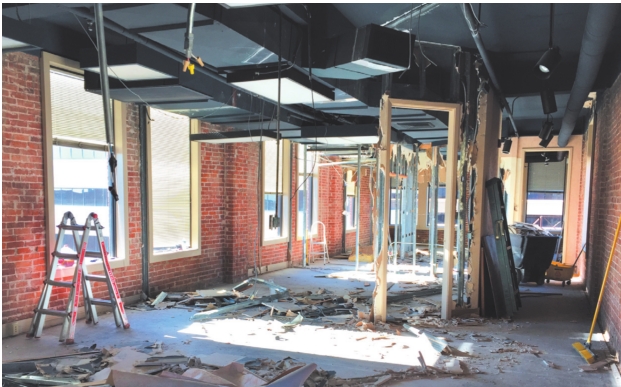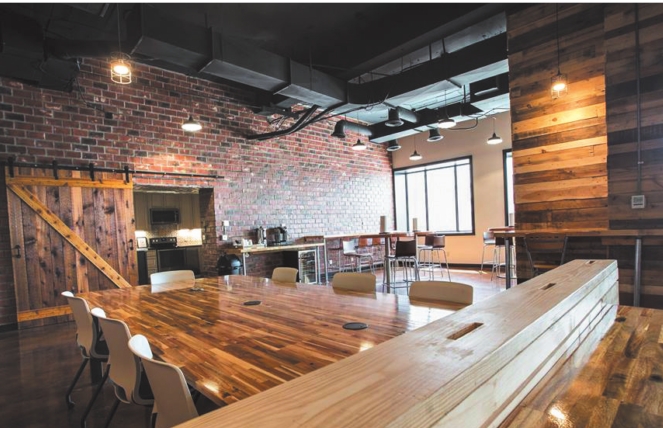 For those who prefer to leave the home maintenance to others, downtown has more apartment styles and locations than ever to offer. The Lofts at 624 on Texas Street still has a tenant waiting list for their upscale, light-filled units. Work is ongoing, and there is – at present – no definite date on when the highly coveted rooftop penthouse apartments will be completed. New businesses – photographers, event planners, web designers, hair salon, coffee shop, oil and gas companies – now call the three buildings that are part of the project home. In the 800 block of Texas Avenue, Rob Cochran has finished two apartments that feature popular urbanfeel, open-concept living. His secondfloor walkups are centrally located between Municipal Auditorium, the Asian Garden and "Art," the colorful Dalmatian dog sculpture. Other historic building rehabs are on the drawing board, but at least three significant projects likely hang in the balance awaiting Congress' decision on whether to keep federal historic tax credits. Those credits help mitigate a small portion of the risk when developing often long-vacant historic buildings and are only paid out when a project is completed. If they go away in the tax overhaul, hopes for the revival of several important downtown buildings is not completely lost, but is dramatically lessened.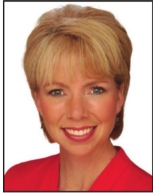 The tall, graceful Hutchinson Building in the 500 block of Texas Street will be the site of the Missing Link restaurant in early 2018, followed by a new eating spot in the Red River District called Proud Mary's. Frida's Bar & Grill in the 200 block of Travis may be the first to open; they're planning for late December.
Several developers who have been missing from the scene are now back in a big way. The Hakims from Monroe – owners of three large properties near the courthouse – recently were high bidders on the old SporTran Terminal with plans forthcoming. One block up, a small building in the 500 block of Crockett is being rehabbed, as is the old Interstate Wholesale Furniture on Lake Street and ongoing work at the Southern Bell at 627 Crockett. Rydaz Bar & Eatery, Artipsy, Definition Industries, The Office Hub, U-Haul and others have made their way downtown, and we are happy to have them as part of our city center "family." All in all, it has been a very good year. Perhaps the most exciting part of the transformation, though, is the change in feelings and perception. More and more, people talk about downtown Shreveport with a sense of ownership and hope. That is a major step in the right direction and light years away from where we've been. Our hope that these well wishes and good thoughts are joined by work and effort. Help us by coming to events, shopping and conducting business downtown, eating in our restaurants, and living, working and investing here. Before you know it, we won't be able to remember when our little slice of downtown heaven was anything but.