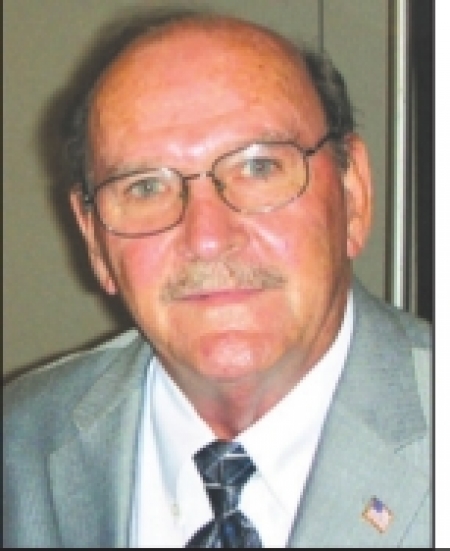 And what a year it promises to be
Happy New Year and welcome to 2018, which promises to be a very interesting political year. There will be elections for mayor, city council, school board, and not to mention federal elections at the national level.
But before we get into all of that, a personal word for one of the state's greatest ladies – former Gov. Kathleen Blanco, who is in a fight for her life against an eye cancer which has spread to her liver. Our prayers go out to her and her family. Her political career spanned more that 30 years from 1984 to 2007.
She served in the Louisiana House of Representatives, on the Public Service Commission, and as lieutenant governor before being elected the state's first female governor in 2003. She broke the proverbial glass ceiling for women more than once, being the first woman to lead the Public Service Commission and later as governor.
She faced bigger challenges than any other governor in modern Louisiana history after two monster hurricanes – Katrina and Rita – hit the state in 2005, flooding New Orleans for weeks and devastating southwest Louisiana. President George W. Bush treated her with partisanship, as did state Republicans because she cried on national television, which they said was a sign of weakness. Never mind that the party's top Republican Speaker John Boenher was crying at the drop of a hat. She did not run for re-election. It was an embarrassing show of political partisanship by the Republican Party, but she retired never having lost an election.
Believe it or not, Shreveport will elect a new mayor – or re-elect an old one – in 2018. Incumbent Mayor Ollie Tyler has her sights set on re-election, but she is likely to have competition. Some names being mentioned include former mayor and now state Rep. Cedric Glover, although sources say he would likely back Commissioner Steven Jackson for the position. Others who say they are being encouraged to run include District A Councilman Willie Bradford and District G Councilman Jerry Bowman Jr. A dark horse candidate could be former SPD detective Rod Demery, who now works for the District Attorney's Office. He also has a "Murder Chose Me" series on the Investigation Discovery Channel.
But here is where the rubber meets the road – city council races. Currently, the makeup is four whites and three blacks. But the latest voter registration figures indicate that is likely to change. Three council members are term-limited and cannot seek another term – District B Councilman Jeff Everson, District C Councilman Oliver Jenkins and District D Councilman Michael Corbin.
Here is a rundown on the seven districts:
District A – Represented by Willie Bradford. A district that is 81 percent black. He will likely have opposition, but no names being mentioned yet.
District B – Represented by Jeff Everson, who is white and term-limited. But this district is now 57 percent black and is definitely the swing district, which could give the city a majority black council for the first time.
District C – Represented by Oliver Jenkins, who is white and term-limited. It is 79 percent white and will remain in white hands.
District D – Represented by Michael Corbin, who is white and term-limited. It is 73 percent white and will remain in white hands.
District E – Represented by James Flurry, who is white and can seek reelection. But changes are taking place here, too. This district is now only 51 percent white, so Flurry could find himself challenged by a black candidate. A win here by a black candidate could make the city council five blacks and two whites.
District F – Represented by Stephanie Lynch, who can seek another term. The district is 90 percent black.
District G – Represented by Jerry Bowman Jr., who can run again. The district is 78 percent black.
To sum up, the districts to watch are B and E, where blacks have a shot at winning one or both and changing the complexion of city government in Shreveport forever.
Now, let's skip to the federal elections.
All 435 members of the U.S. House of Representatives are up for re-election and 33 senators. These consist of 23 Democrats, two Independents who caucus with the Senate Democrats, and eight Republicans. The current make-up of the Senate after Alabama Democrat Doug Jones is sworn in will be 51 Republicans, 48 Democrats and the two Independents who caucus with the Democrats.
Democrats are poised to take back control of the Senate and perhaps even the House. Republicans won't get much help from their standard-bearer President Donald Trump. He is now the least popular first-year president in the country's history and a vast majority believes he has failed to keep his promises. Recent polls give Trump a 32 percent approval rating, while 67 percent disapproves. In contrast, President Barack Obama began his first year in office with a 57.2 percent approval rating and began his second year at 46.7 percent, according to Gallup. Only three in 10 Americans polled said the U.S is headed in the right direction, while 52 percent say the country is worse off since Trump entered office in January.
Lou Gehrig Burnett, an award-winning journalist, has been involved with politics for 44 years and was a congressional aide in Washington, D.C., for 27 years. He also served as executive assistant to former Shreveport Mayor "Bo" Williams. Burnett is the publisher of the weekly "FaxNet Update" and can be reached at 861-0552 or louburnett@comcast.net.