Builds Friendships
Adam and Lisa Willard, owners of Ashley Building and Construction, are all about transforming spaces, from a tiny, circa 1960 kitchen into what most would deem a dream kitchen to removing tons of trash from Shreveport/Bossier waterways.
With a combined 35 years of experience in building and remodeling, the couple has a love for people that is difficult to match.
"Our customers say there is a level of trust about us. I guess because our business is based on old-fashioned family values," said Lisa Willard. "We're very relaxed. We're very family-oriented.
"In this day and age, there are so many companies out there just trying to make a buck," she added. "It's much more than just money to us. It really is about loving what we do, and we really enjoy people."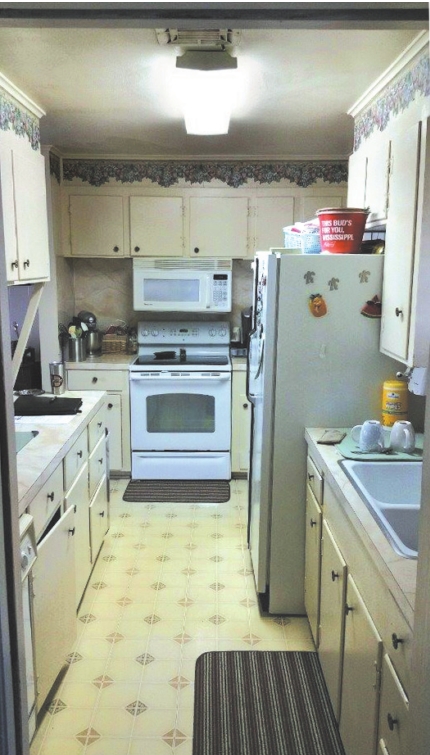 The Willards approach each project with a careful awareness of the family who lives in the space.
"We're very mindful of the rest of their house, focusing on cleanliness and respect," said Lisa Willard. "Their house will be even better than before we got there."
Recently, the Willards tackled a Shady Grove kitchen. As they consulted with their clients, the design for the kitchen began percolating.
"They mentioned that this was eventually going to be their forever retirement home, and they wanted it to be beautiful and unique," said Lisa Willard. "The more I listened, the more my creative design juices flowed."
The resulting floor plan provided plenty of storage and room to entertain, which was a necessity since the home becomes a holiday hub for family gatherings.
After a thorough discussion with the clients concerning colors, materials and style, Lisa presented them with two different 3D design renderings from which to choose.
The renovation included getting rid of a peninsula in the kitchen as well as the upper cabinets and adding a butcher block island for food prep. The microwave, oven and refrigerator were all relocated, making space for a much-needed pantry.
Not only were the Willards able to extend the kitchen to make it feel larger and open, but the expansion allowed for more cooks in the kitchen.
In addition, they created a nook for a buffet, which provides a perfect serving area for entertaining. Removing a wall created more space for countertops and cabinets. The island also contains plenty of drawers for pots and bowls, while the recessed lighting brightens the entire room. A Spanish influence permeates the room through a backsplash, vent hood, tile and pendant lights.
"The final result was spot on and even better than they ever imagined," said Lisa Willard.
Adam Willard began his career in commercial construction and has had a hand in the building of many roads and businesses in the Shreveport/Bossier area. He opened Ashley Building and Construction in 1996.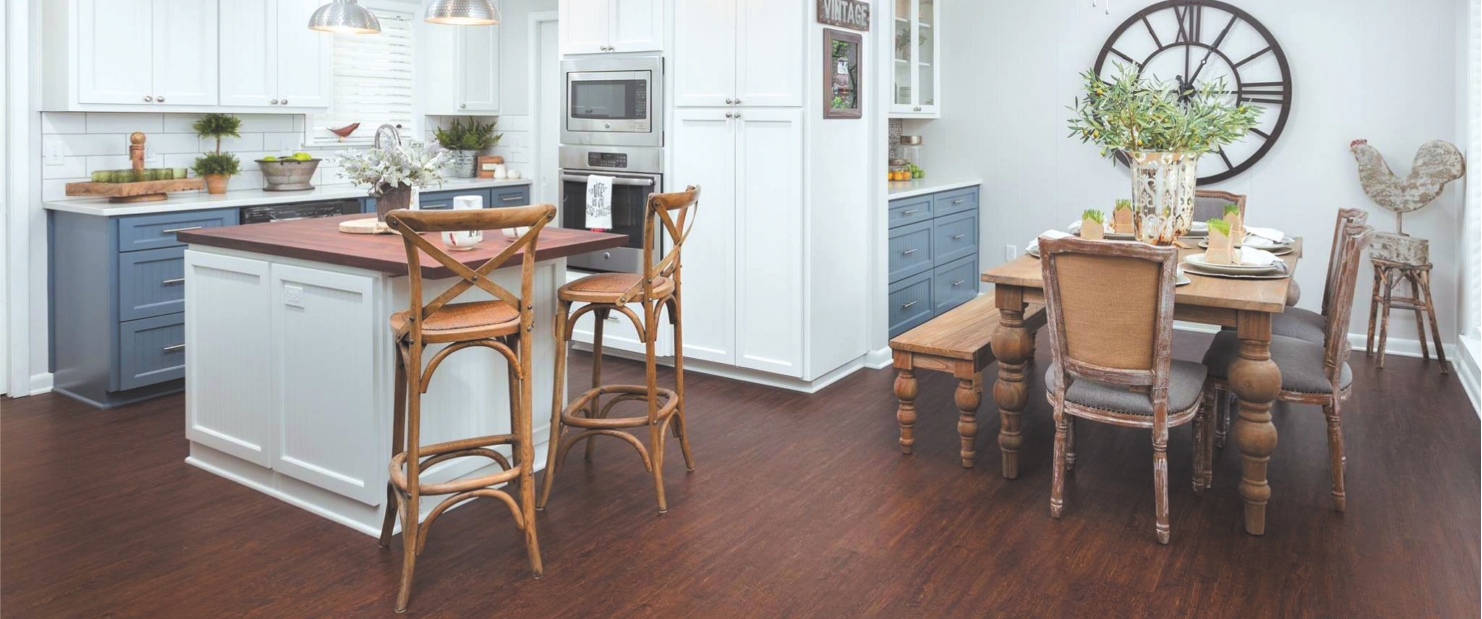 We came together, I would say, around 2010," said Lisa, who is an artist with experience in book illustrating, mural painting and home decorating.
With approximately five projects, mostly kitchens and bathrooms, going at any one time, the couple has mastered the divide-andconquer mindset: Lisa does all the designing while Adam does all the building.
The couple takes that same work ethic and uses it to benefit the community as well, having started the Red River Cleanup eight years ago. The annual event takes place the first Saturday of November with volunteers gathering at Stoner Boat Launch in Shreveport to clean the river and surrounding areas.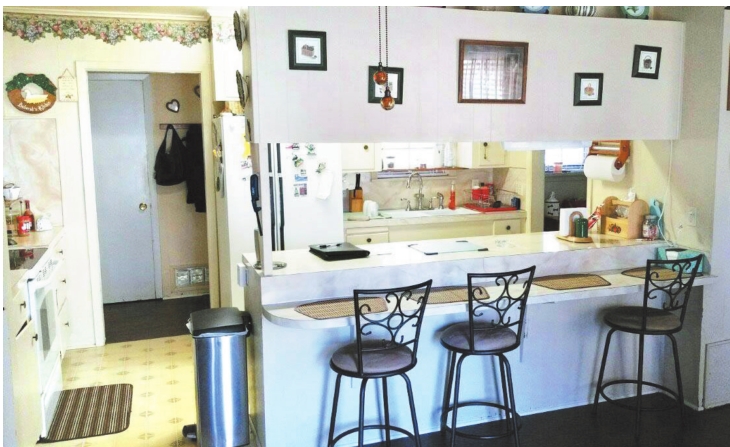 A mere 89 volunteers showed up that first year, but since then the Red River Cleanup has grown significantly. Approximately 600 volunteers are expected this year.
While Adam Willard takes care of the logistics, working with other organizations to ensure safety, getting permissions, making sure dumpsters are in place and even scouting for areas the volunteers will need to work in, Lisa works on lining up vendors to feed the volunteers, acquiring prizes for the Crazy Trash Contest and lining up sponsorships to help pay for it all.
Since its beginning, the Red River Cleanup has been the cause of 102,106 pounds of trash being removed from the river and the surrounding area.
With such hearts for service that carry over into their business, it's no wonder that most of the remodel projects for the Willards result in lasting relationships.
"When we work with a client, there is a friendship that develops," said Lisa. "We're in that house for weeks at a time. We learn about that family, their traditions and lifestyles. That's a vulnerable kind of thing for customers. We become friendly and almost always develop lasting friendships."