How a "nose job" can improve your health
The term rhinoplasty in general refers to a plastic surgery procedure more commonly known as a "nose job" to make changes to the appearance of the nose. While this may be performed for purely cosmetic reasons to improve appearance, in my practice it is often the primary or simultaneous goal to restore the ability to breathe through the nose. In this case, the surgery is more specifically referred to as a functional rhinoplasty. As a surgeon who has trained in both facial plastic and reconstructive surgery, as well as five years of otolaryngology (ears, nose and throat), it makes my practice uniquely qualified to make your nose not only look better, but also work better – because a nose that looks good but you can't breathe out of is not a good nose at all!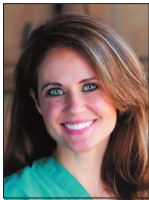 Nasal obstruction can be caused by multiple different factors. Frequently, intranasal swelling can be caused by allergies, which can be controlled with medications and allergy shots. However, if the obstruction is caused by a septal deviation or nasal deformity, medications alone will not be enough.
Anatomic deformities can only be corrected with surgery.
The good news is that correction of anatomic deformities is frequently completely covered by insurance, as it is a problem with the function of the nose.
Insurance does not generally cover surgery that is purely for cosmetic reasons. Any component of the surgery aimed at improving nasal function or correcting any traumatic nasal deformity may be partly or entirely reimbursable. A discussion with your surgeon's staff and your insurance carrier will help determine your eligibility.

Indications for functional nasal surgery can include:
• Obstructed nasal breathing (functional).
• Nasal injury or trauma causing unsatisfactory breathing.
• Nasal birth defect impairing function.

• Narrowing, collapse or stenosis of the nasal valves (nostrils).
• Acquired deformity due to trauma, tumor or infection.
The procedure itself often involves restructuring the cartilage and/or bone of the nose, and often grafting of additional cartilage from another site to help gain support. Cartilage grafts can be taken from the nasal septum during the septoplasty portion of the procedure. However, in cases of trauma or congenitally weak cartilage, it must be harvested from the ear or even rib to have enough for the procedure. Sutures can also be placed to reshape and suspend the existing cartilages. Osteotomies – or deliberate fracturing of the nasal bones – may be performed to straighten the nasal bones if they are crooked or deformed. In very involved cases, the procedure is done through an "open" technique. Depending on the level of involvement, a minimally invasive, or "closed," technique can be used.
Functional rhinoplasty can be important for overall comfort and quality of life, and can also have a significant impact in people who have obstructive sleep apnea, or even chronic sinusitis and allergic rhinitis. Patients should understand that even if they undergo this type of surgery with the goal of improved nasal breathing, it may still create a change in the appearance of their nose.
While the main benefit of a functional rhinoplasty is to improve breathing, one must understand that functional and aesthetic complaints frequently overlap, and the facial plastic surgeon is in a unique position optimally to address both.
Paige Bundrick, MD, is an assistant professor of otolaryngology, facial plastics and reconstructive surgery at LSU Health Shreveport. She has facial plastic and reconstructive surgery practice locations at Willis-Knighton, Feist-Weiller Cancer Center, Ashley Ridge Drive and University Health. To make an appointment, call (318) 675-6262.