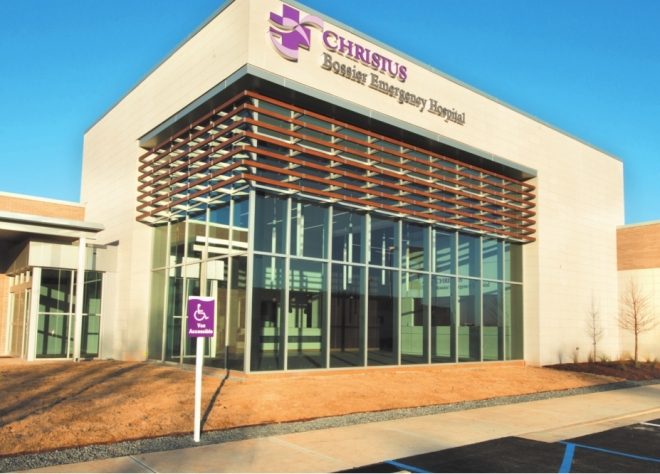 CHRISTUS set to open new facility in Bossier
This month, Christus Health will be opening a new facility in Bossier.
The Christus Bossier Emergency Hospital was created with a new model of health care in mind. It is called a "micro-hospital." Located on Viking Drive, the hospital includes an emergency department, six short-stay inpatient beds, and advanced imaging and diagnostic laboratory services. Outpatient imaging and lab services will also be offered at the facility.
Jennifer Varnadore, administrator of Christus Bossier Emergency Hospital, says this new model is a targeted approach for health care. It allows Christus the opportunity to bring specialized care to the community, and it will be something the area hasn't seen before.
"We are so excited to be the first of this kind for the region," Varnadore said.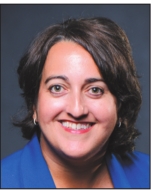 Although this is the first facility in the state to utilize this model of health care, it is not the first for Christus. They've used similar models for some of their other facilities. Dana Smelser, director of marketing and business development, believes this new model will be seen more in the future.
"The old way of doing health care just doesn't work today," Smelser said. "It doesn't work for the busy mom with a car full of kids, and it doesn't work for the middleaged person, like me, who is caring for my kids and my parents … We have to look at health care and look at the best way to increase access for folks. It's a growing trend across the country. It's where health care is going."
Christus first found the model after monitoring trends in health care across the United States. They've adapted their model based on these trends to deliver better and faster care to the community. Although the hospital will be smaller in size, it will still be able to handle the same level of emergency care you'd get at any other licensed hospital. Patients will have immediate access to emergency care 24 hours a day and seven days a week.
"It is not the size of a hospital that we would traditionally expect, but that's because health care is changing," Smelser said. "The trend of health care is towards outpatient and ambulatory services. It's more cost effective for the patient."
Smelser wants to emphasize that the Christus Bossier Emergency Hospital is a hospital licensed by the state of Louisiana. It is not an urgent care facility. The hospital will include short-stay inpatient beds for patients who require further monitoring, treatment, diagnostic testing, antibiotic therapy or post-operative care. The location also offers outpatient lab services and radiology testing to include X-ray, MRI, CT, ultrasound and 3D digital mammography.
"We are bringing the care that the patient needs in that community," Varnadore said. "We know that Bossier is growing, and we want to be a part of that growth by offering emergency and outpatient services."
According to Smelser, Bossier is expected to grow by 11 percent in population between now and the next census in 2020. The increase in population paired with the need from the community are what made Bossier the perfect location for this facility.
"We know that the Bossier community has been wanting a bigger presence by Christus," Varnadore said. "We know they want the Christus difference, which is a personalized approach to health care. We are a faith-based organization, and we know that the Bossier community wants that."
The Christus Bossier Emergency Hospital will be among other Christus facilities in Bossier. Their other facilities in the area include Christus Primary Care, the Christus Louisiana Athletic Club as well as Velocity Care for urgent care.
Sound Physicians will be partnering with Christus serving as the Christus emergency physicians. Bossier Family Medicine will provide inpatient hospital care. Steen Trawick, M.D., is the regional medical director for Sound Physicians. He will be leading the physician team at the Christus Bossier Emergency Hospital.
Smelser believes this health-care model will make it easier for members of the Bossier community to get the type of care they need.
"People have to fit health care into their lives, and this is that model that makes it easy for them to do it. It's about that accessibility," Smelser said.
The Christus Bossier Emergency Hospital is set to open in February. Varnadore said they will be sharing the specific date with the community once they finalize some licensing details. She is optimistic about what this facility will bring to the community.
"Our hope is to bring the Christus difference to Bossier," Varnadore said. "We want the community to have access to good quality health care and convenient health care with a personalized approach. We are hopeful that we'll continue to grow and bring additional services to Bossier."