Helping medical professionals meet their goals
A local software is about to potentially eliminate many patient frustrations in the health-care industry.
Future State, LLC, dba EMR Everywhere, provides hardware, software and consulting solutions for ambulatory and inpatient health-care clients, from small physician offices to large academic hospitals such as University Health. These programs will help streamline the entire process in the health-care industry, whether it's at a large hospital or a small clinic, and enable patients to have more immediate access to their records and care.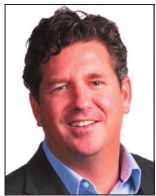 In 2017, Titus Regional Medical Center (TRMC) selected to be their health-care IT solution provider for the next 10 years. "Part of that means we will be hosting cloud services for their EHR, but the larger part is supporting their implementation of the systems, helping them with training, data conversion, accounting and analytics," Marcus Hobgood, CEO of Future State, LLC, dba EMR Everywhere, said. "In a nutshell, EMR Everywhere will be guiding TRMC through a digital transformation and helping them to meet their hospital and community goals."
This is good news for EMR Everywhere, but also for locals in Shreveport-Bossier, as EMR Everywhere helps the health-care industry by implementing solutions that improve patient care.
"At the end of the day, it's about taking care of that person," Hobgood said. "If we can make the clinical documentation easier to do, then the front office process goes smoother, and the interaction with the lab go faster, etc. Then we have helped make it easier for that clinic or hospital to take care of that patient."
Hobgood has been in the health-care IT business for over 20 years. "We offer turnkey IT solutions that can be customized to meet a client's need based on their size, specialty or specific goal," Hobgood said.
Hobgood loves working in the healthcare industry. "Certainly, I get to work with a great group of people, which makes any job feel good," Hobgood said. "I personally have a great deal of pride in the staff we have assembled – we have a worldclass service delivery organization here in Shreveport."
This is a local development. "We have our roots in Shreveport," Hobgood explained. "When the LSU Health System began the process of selecting an Electronic Medical Records System, our team began to take shape. EPIC EHR Software was selected, and we began hiring nurses, programmers, revenue experts – basically, we built a very diverse, multi-disciplinary team."
That team went on and implemented the EPIC EHR Software and supporting hardware and ancillary system in five hospitals before the state decided to privatize the state system.
"After privatization, we formed as a company under the Biomedical Research Foundation and became the IT support for UH Shreveport and UH Conway in Monroe," Hobgood said. "Then we began looking at our staffing and experience levels and realized we had skills we could bring to the health-care market."
EMR Everywhere is an Epicaccredited best practice organization that has received awards for improving patient care. Future State, LLC started in July 2017. Prior to this position, Hobgood was CIO at University Health, and before that held the position of CIO of LSU Health in Shreveport.
Hobgood's favorite part of the job is knowing that at the end of the day, he is helping make people's lives better. "It certainly isn't in as direct a manner as nurses and physicians, but we have a positive impact on those clinicians by helping them be more efficient," Hobgood said. "In addition, with patient portal technology, we are helping patients directly gain access to not only their electronic medical record, but we can enable them to better access care and knowledge of their own health."
Which is crucial to patients. Another element of EMR Everywhere is similarly priceless. "We help provide peace of mind to the caregivers and the administrators in that we are able to handle things like technical infrastructure, information security, provide revenue cycle and analytical reporting expertise," Hobgood said. "Basically, we are tapping into an economies of scale of our experience in areas that other practices and hospitals may be lacking."
FOR MORE INFORMATION:
Visit www.emreverywhere.com or find them on Facebook at www.facebook. com/EMREverywhere/