Go Red for Women's Heart Health
This Valentine's Day
The 2018 Northwest Louisiana Go Red for Women Luncheon, set for 10 a.m. to 1 p.m. on Wednesday, Feb. 14, at the Shreveport Convention Center, will not only educate women and their loved ones about the risk factors and symptoms of heart disease, but also raise funds to further education and research in Northwest Louisiana, said Laura Landman, regional director of the American Heart Association.
Keynote speaker Donna Hartley, an international, inspirational speaker and author of "Fire Up Your Life!, Fire Up Your Intuition! and Fire Up Your Healing!," is set to share from her own journey of surviving a DC-10 plane crash, beating melanoma and overcoming open heart surgery.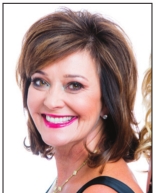 "She has a desire to empower women and educate them about heart disease," said Landman of Hartley. A member of the National Speakers Association, Hartley is a graduate of the University of Hawaii and former Miss Hawaii.
Waynette Ballengee, of the Ballengee Foundation, is chairman of this year's luncheon and has attended the event for about 10 years, she said. But now her involvement is more important than ever.
"As the years have gone by, heart disease or stroke have claimed the lives of all the most important women in my life, including my mother, my grandmother and my aunt," she said. "And I realized that it was very important for me to learn more about my own heart health, not only for myself but for my two daughters."
Much of a woman's heart health is inherited, said Ballengee. "If you know your heart history, you are more able to control it," she said.
This year's fund-raising goal is $200,000 said Landman.
According to Ballengee, the largest portion of the funds goes toward research. Currently, almost $1,000,000 worth of American Heart Association grants are in play at LSU Health Science Center.
The AHA actually contributes more dollars to that facility than to any other facility in Louisiana, she added. "I think it is extremely important to get that message out to our area because so many times people are afraid their contributions don't stay in the area."
Some of the funds will also go toward providing education in the form of workshops, health fairs and symposiums.
One in three women will die of either stroke or heart attack, said Ballengee.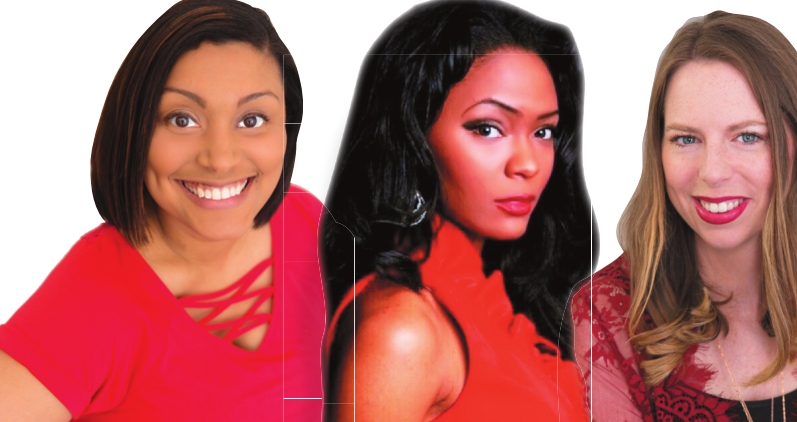 "That works out to be one woman every minute somewhere in our country. I think this luncheon really helps make people aware of how common heart disease is with women."
Women's heart issues are also very different from men's. "Our symptoms are not the same," Ballengee added. The symptoms for a woman include fatigue, nausea, a general feeling of unwellness, sometimes breathlessness, and sometimes a crushing chest pain.
"Because we are usually the ones taking care of households and families, women tend to put themselves last," said Landman. "We really try to encourage women to go to their doctors at least annually." Knowing their numbers is also important: blood pressure, cholesterol and BMI.
Fortunately, 80 percent of cardiac events can be prevented with education and lifestyle changes. Three local heart survivors are helping to get the word out by sharing their stories.
Jana Freeman said she's been very lucky that her heart condition has not progressed into something more serious. Diagnosed with mitral valve prolapse at 20, Freeman said at first she thought she was having panic attacks. She suffered from fatigue, chest pains, breathlessness and lightheadedness. It wasn't until she fainted for no apparent reason that she consulted a cardiologist.
Her heart beats irregularly, she said, and specifically beats differently when she is lying down than from when she is standing up. Though she does not take medication for the condition, she does have it checked annually.
"It's been a really fun experience getting to meet other women and to hear their stories," Freeman said of working with the local Go Red For Women campaign.
Jessica Hunter, 30, has been involved with the American Heart Association for about a year as a local survivor, reaching out to young women and advocating for heart health awareness.
"Most of the time people think you have to be older for something to happen to you heart-related," she said. "They think you have to be out of shape." But Hunter, who was involved in dance her entire life, fainted one day. "Well, I was healthy, but sometimes genetics play a role." She was diagnosed with mitral valve regurgitation, which is now being successfully treated with exercise and medication.
"My story won't be everyone's story," said Domonique Rogers, 32. "I had a heart surgery in June of 2016."
A routine annual wellness check in 2016 resulted in the discovery that her mitral valve was leaking at a severe level. However, a mistake during surgery resulted in her coronary artery being completely blocked.
"There is no reversal for it," she said.
Now diagnosed with heart failure, Rogers' health is monitored closely, and she is on medicine indefinitely.
"I just have to deal with it for life," she said. "My heart doesn't pump the way it should. I kind of ended up worse than I was beforehand. I think mentally, anyway. Eventually, will I have to have a heart transplant? That I don't know. It pretty much depends on my body."
Rogers doesn't believe her experience is typical. "Women should still definitely go get checked out," Rogers said. "Our bodies are very tricky. I wish I had known ahead of time."
It's no accident that the luncheon falls on Valentine's Day, the biggest heart day of the year.
"We want to encourage men to become more aware of the heart health of their loved ones, their wives, mothers, daughters, girlfriends. It's a perfect way to spend lunch on Valentine's Day," said Ballengee.
"Personality packages" put together by community members will be available during the silent auction. A package by Mayor Ollie Tyler will be available, while another package includes a small four-wheeler from Louisiana Power Sports.
Ballengee encourages people from all over Northwest Louisiana to attend the luncheon and arrive early to take advantage of the health screenings. A doctor will be on hand to talk with people about their results. Then, lunch-goers can take a look at the personality packages before they enjoy the show.
The luncheon will be followed immediately by a fashion show, produced by Miichael Angelo Greenlee and James Osborn.
"We are seeking with the fashion show to shine a light on the community and its involvement with heart-related illnesses," said Greenlee. "We'll address the community from three different standpoints."
First, prominent and popular people in the community will be showing athletic wear. The second portion of the show will feature cardiologists who will be wearing creative lab coats made by various artists in the community. The finale will be survivors in formal wear showcasing the efforts of the heart association in benefiting the community.
Go Red for Women is sponsored nationally by Macy's and CVS and locally by BHP, Health Shreveport Bossier, and Willis-Knighton Health System.
For more information about reserving your seat, general inquiries or for sponsorship information, contact Laura Landman at laura.landman@heart.org or call (318) 218-1376.