A Dedicated Cardiovascular Area
Willis-Knighton Heart & Vascular institute expansion
One day, perhaps, millions of people won't suffer from heart issues.
But until that day comes, Willis-Knighton Medical Center has made a commitment — in fact, reinforced its commitment — to treating those who do.
WK recently completed a major expansion of its Heart & Vascular Institute. Adjacent to the hospital's North Campus on Greenwood Road, the Institute has expanded by 80,000 square feet and three floors. The space is now home to five new surgical suites, 20 additional critical care beds, and state-of-the art equipment.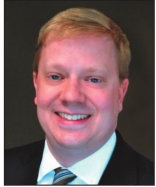 "The purpose of the Institute has always been to try to recruit and have the best possible physicians, staff, equipment, technology and facilities available to treat cardiovascular patients," said Chris Sale, administrator of WK's Heart & Vascular Institute. "We've made a significant investment over time to make sure that's what we have available. We've made a commitment to Shreveport and the community to make sure we can offer the best possible care with the best team and the best equipment so we can take care of just about any heart or vascular problem that a patient may have."
At an approximate cost of $30 million, this is the first major expansion of the Institute since it opened in 1998. The first floor is home to a brand new waiting room, while the second floor features operating rooms and a 20-bed Intensive Care Unit. The third floor is shell space, available for future expansion.
"It's a dedicated cardiovascular area," Sale explained. "It's an extension of the Heart and Vascular Institute. It's a 20-bed cardiac ICU that's connected to five cardiac operating rooms. The new building is connected to a cardiac step-down unit, so we wanted to have it be a contained heart and vascular institute where we have centralized staff, centralized equipment, and the physicians and everyone who is involved with taking care of these patients is involved in the same space. It creates a really good collaborative environment.
Everyone has a lot of experience and is very good at taking care of patients. We wanted to have it all be contained in that area."
Sale said one of the Institute's goals is to provide patients with a level of care so that they don't have to go to major cities like Dallas, Houston or New Orleans.
"We want to keep them right here in the community," Sale said.
"We have an extremely well-run, robust program," Sale said. "From a quality standpoint, I would put our services up against anybody. I think our outcomes are fantastic. We have a fantastic team here, able to take care of patients. From a program standpoint, I think we are up there with any of the programs you will find in the largest cities."
The Institute's expansion focused not just on the patient, but also on those who will visit the patient during their time at the Institute.
"From a physical standpoint, everything in the building is brand new, so hopefully that will improve the overall patient experience and the patient's family's experience, which is a huge piece of care these days," Sale said. "We want to make sure we can offer the best care possible not just from the quality standpoint, but from the experience standpoint also."
The expansion has been several years in the making, with attention focused on every detail.
"I got here in June of 2014," Sale said. "The drawings had already been done. It was more about tweaking the drawings — making sure all the workflows were as efficient as they could be. Trying to decide on the appropriate equipment to have and all the patient rooms and procedural areas and looking at the waiting rooms and making sure those flow well and create a good experience for the patients' visitors and family members."
While the Institute's expansion was designed to provide immediate, positive results, Sale said it was also built for the future.
"Heart disease is not a problem that is going away, especially in Louisiana and in the South," Sale said. "It's the number one killer of adults in Louisiana. As we see that problem continuing to get worse around the country and the region, we want to make sure we have the capacity to take care of patients in the future. I think this building gives us that, and makes sure we can handle heart disease as a growing problem and take care of all the patients that might have an issue with that. From a future planning standpoint and a strategic standpoint, it gives us the capacity to take care of a really growing problem in the community."
According to statistics published by the American Heart Association:
Cardiovascular disease accounts for just over 800,000 deaths in the United States. That's about one of every three deaths in the U.S.
About 2,200 Americans die each day from cardiovascular disease. That's an average of one death every 40 seconds.
Approximately 92.1 million Americans are living with some form of cardiovascular disease or the after-effects of a stroke.