When recovery seems impossible
Some time ago, a person who had just sustained yet another relapse in addiction came to see me, despairing of ever making a success of abstinent recovery. He exclaimed, "I'm just not even sure I have what it takes to stay sober. Maybe it's just impossible for me! I think I'm just one of those people they talk about in AA who's incapable of being honest."
To be truly empowering, hope needs to be based on plausible reality. If I aspire to do the truly impossible, I'm merely setting myself up for failure and disappointment. I wanted my patient to know that recovery is, indeed, possible, even though achieving it may, initially, seem like nothing more than a pipe dream.
I asked him if he'd ever seen the majestic Gateway Arch on the Mississippi River in St. Louis. "Yes," he said, "but what does that have to do with what we're talking about?" I told him I was using the Arch as an analogy. When the Arch was designed in 1947 by Eero Saarinen, actually constructing it was impossible. No one had ever yet succeeded in erecting a free-standing, inverted catenary (the curve of a hanging chain). Structural engineers hadn't figured out how such a project could be accomplished. On top of that, the one-of-a-kind cranes and other equipment required to raise such a structure had yet to be conceptualized or fabricated.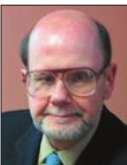 No one ever asserted that the Arch could never be erected, but pioneering ways would have to be found to build it by following established-yet-innovative engineering practice.
In spite of the obstacles, work commenced in 1961, and the 10-ton keystone was fitted into the apex in 1965.
In an earlier time, another seemingly impossible innovation was taking place, this time in helping people with addiction. The following is excerpted from AA's website, aa.org, on AA's origins:
"The origins of Alcoholics Anonymous can be traced to the Oxford Group, a religious movement popular in the United States and Europe in the early 20th century. Members of the Oxford Group practiced a formula of self-improvement by performing self-inventory, admitting wrongs, making amends, using prayer and meditation, and carrying the message to others.
"In the early 1930s, a well-to-do Rhode Islander, Rowland H., visited the noted Swiss psychoanalyst Carl Jung for help with his alcoholism. Jung determined that Rowland's case was medically hopeless, and that he could only find relief through a vital spiritual experience. Jung directed him to the Oxford Group.
"Rowland later introduced fellow Vermonter Edwin T. ("Ebby") Thacher to the group, and the two men along with several others were finally able to keep from drinking by practicing the Oxford Group principles.
"One of Ebby's schoolmate friends from Vermont, and a drinking buddy, was Bill Wilson. Ebby sought out his old friend at his home at 182 Clinton Street in Brooklyn, N. Y., to carry the message of hope.
"Bill was, at first, unconvinced by Ebby's story of transformation and the claims of the Oxford Group. But in December 1934, after again landing in Towns hospital for treatment, Bill underwent a powerful spiritual experience unlike any he had ever known. His depression and despair were lifted, and he felt free and at peace. Bill stopped drinking, and worked the rest of his life to bring that freedom and peace to other alcoholics. The roots of Alcoholics Anonymous were planted."
Bill's relationship with Ebby extended to an attempt to help him stay sober on many occasions thereafter. Bill stayed sober by adapting some of the principles of the Oxford Group and formulating the 12 Steps, but Ebby soon returned to drinking. Wilson looked after his friend's welfare for the rest of his life. Thacher ultimately died (sober) from emphysema in 1966. Wilson gave the eulogy at his funeral.
12-Step programs' spiritual principles are considered universal. Professional treatment, on the other hand, is individualized to meet the needs of each specific patient. There is no "one size fits all" in any branch of health care, but the principles of disease detection, creating of goals for recovery, and formulating a specific action plan to meet those goals are accomplished by physicians and mental health professionals. In the beginning, recovery does, indeed, seem like a tall order, but it is something that people are accomplishing every day.
Saarinen's Arch was built through trial and error; likewise, many people remain in abstinent recovery, having availed themselves not only of the peer support of the 12-Step programs but of the benefits of contemporary, professional treatment. These tools can spell the end of the despair leading people with addiction to believe "What an order! I can't go through with it!" Our answer? "Yes, you can! Here's how!"
Kent Dean, PhD, LAC, has been active in behavioral health counseling since 1975. He is CADA's (the Council on Alcoholism & Drug Abuse) director of clinical development.