Searching for Some Adventure?
Shake Off the Winter Blues by Trying Something a Little Different
When the temperature outside is dropping, it's easy to sink into the winter blues. You've probably spent most of your days inside sipping on hot chocolate and binge-watching the latest show craze on Netflix. Look … we're not judging you; we just want you to know there's a remedy for your cabin fever. Think of all the fun you could be having in the Shreveport-Bossier area. The holidays are behind us, and the New Year has officially begun. It sounds like a good time for you get out there and try something new, especially as the spring flowers start to bloom.
Don't know where to start? We've created a fun guide to some great activities and events you can attend to get out of that winter funk. You can explore the art scene at the Critical Mass 6 Art Exhibition or eat some delicious food at a new joint to celebrate 318 Restaurant Week.
"A culinary event like 318 Restaurant Week is a great way to get ready for all the spring activities in Shreveport-Bossier," Brandy Evans, Shreveport-Bossier Convention and Tourist Bureau vice president of communications, said. "This is a great time to invite family and friends to hang out and to try some new dining establish ments."
So spring into the new season and shake off those winter blues with these fun-filled events and activities!
Get Your Game On
Have you always wanted to be like Sherlock Holmes? Does the idea of using your investigative skills to break out of a room sound enticing to you? You might be a little bit crazy, or you might be the perfect player at an escape room. If this sounds like it's right up your alley, then you and your friends should take a trip to Escape Shreveport.
This live-action interactive game gives you a chance to play detective. Groups of two to eight players can select the mission they want to complete. The goal of the game is to solve puzzles and discover clues that will help you and your group escape the room before time runs out. Michelle Pesson is one of the owners at Escape Shreveport. She says people love the thrill of a challenge.
"You have to put your thinking cap on, but the experience is worth it," Pesson said. "Once the adrenaline kicks in, you are hooked – seeing the timer counting down, completing the puzzles in the room and successfully completing the challenge before time runs out is awesome. Even if they don't make it, they usually want to play another game just to see if they can beat it the next time."
Pesson says spring begins the upswing for their business. Many parents enjoy bringing their kids to Escape Shreveport because they don't allow cellphones in the game, which allows them to spend quality time with their family without distraction. She says everyone should give the experience a try.
"Many customers enjoy the feeling of satisfaction in completing both the individual puzzles, as well as the game as a whole. Even if they don't succeed in completing the game, most customers come out saying how much fun it was."
If you're looking to get your game on, you can visit Escape Shreveport at 8856 Youree Drive or visit their website www. escapeshreveport.com Forum's Fun Alternative: Don't want to shell out the dough for an escape room? Try hosting a game night where you and your friends play Clue. Use your skills to find out who the killer is … although we're pretty sure it's Colonel Mustard
… Calling All Foodies
There are so many delicious restaurants in Shreveport-Bossier. That's why it seems impossible for someone to have tried every single great restaurant this area has to offer. To prepare for spring, we encourage you to try eating somewhere new. The perfect time to complete this goal is definitely during 318 Restaurant Week.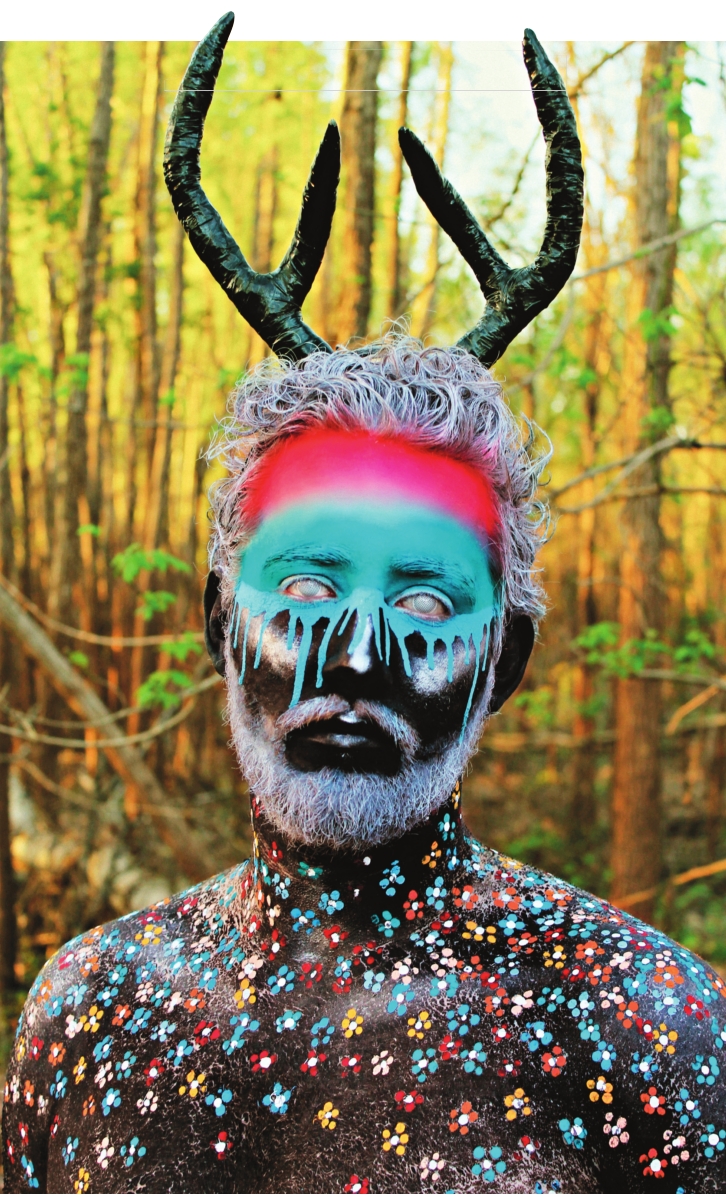 From March 13-17, there will be over 32 area restaurants participating in 318 Restaurant Week. The restaurants will feature daily $10 and $20 specials that you and your family can try. They are also offering five elevated dining experiences that you can only do during this week at various participating restaurants.
Evans says 318 Restaurant Week is a great way to entice people to try a new restaurant or dish that they've never had before.
"It's an opportunity to showcase our local restaurant partners to residents and visitors," Evans said. "The goal of 318 Restaurant Week is to encourage locals and visitors alike to explore Shreveport-Bossier's burgeoning restaurant scene."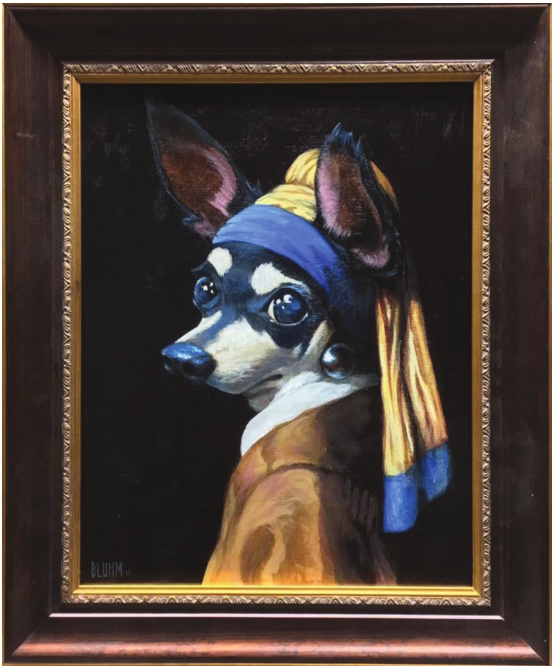 "What is really interesting to me is that this is the one time out of the year we pull the arts community together for a massive collection of area artists."
– Casey Jones, SRAC marketing director
There are many returning restaurant participants for this year's installment. The returning restaurants include Abby Singer's Bistro, Bon Asian Café and Marilynn's Place. There are also several newcomers that are participating like Flying Heart Brewing, The Port Grill and SALT Shreveport. Evans says these local restaurants help give our community flavor and help support the local economy.
"We want people to explore Shreveport- Bossier's local dining scene, try some new dishes and add some new places to their favorite list of places to dine," she said. "We want to make sure that our locals and visitors taste and see that there are so many local restaurants to eat at and be proud of."
For more information on 318 Restaurant Week and to see what restaurants are participating you can visit their site, www.318restaurantweek.com, where you can also sign up to receive e-newsletters with daily updates. (See wrap on this issue) Forum's Tasty Alternative: Can't make it to any of the restaurants during 318 Restaurant Week? Don't worry! You can still splurge on a new restaurant before it's time to start hitting the gym to achieve your summer beach bod.

Explore the Art Scene
There is nothing like looking at art to conjure up some inspiration for yourself. At the Critical Mass 6 exhibition on Friday, March 2, at artspace in Shreveport, there will be a little something for everyone. Each year, this exhibition welcomes all Northwest Louisiana visual, literary and performing artists to showcase one of their pieces. Their piece will be reviewed by an established professional critic who will then select one work from each field for an upcoming solo show.
The exhibition is hosted by the Shreveport Regional Arts Council (SRAC). Casey Jones, SRAC marketing director, says there is a lot of great talent in this year's exhibition. They will be showing work from almost 200 artists.
"What is really interesting to me is that this is the one time out of the year we pull the arts community together for a massive collection of area artists," Jones said. "This year we had over 50 new artists sign up for the NWLA Artist Directory so they could compete, plus we will have the artists from previous years participate. There are even some artists that we only really hear from during this exhibition."
Another great aspect of the exhibition is that artists can get a professional critic to review their portfolio and give reviews of their submitted works. Two critics have been selected for this year's exhibition. Alicia Eler will serve as the visual arts critic.
Eler is the visual art critic/arts reporter for the Minneapolis Star Tribune and is the author of "The Selfie Generation: How Our Self-Images Are Changing Our Notions of Privacy, Sex, Consent and Culture." Ann Fisher-Wirth is this year's literary arts critic. Fisher is a poet and professor at the University of Mississippi and has many books to her credit.
Jones says no matter what style of art you like, there is an artist for you at the exhibition.
"I think one thing we want is for everyone to realize how much talent we have in our community," Jones said.
Critical Mass 6 opens Friday, March 2, at 7 p.m. with the announcement of the "Best of Show" winners in each category. The show remains up through May 5 on two full floors of artspace at 708 Texas St. in downtown Shreveport. For more information, visit www.shrevearts.org Forum's Artsy Alternative: Can't make it to the Critical Mass 6 Exhibition, but you still want to get artistic? Take a painting class with a certified Bob Ross instructor and see if you can create happy trees. Call 318-573-9913 for more info.
Relive a Classic
A cherished classic will grace the stage at the Shreveport Little Theatre (SLT) to kick off the spring season. "On Golden Pond" will be showing at SLT on March 1, 2, 3, 9 and 10 at 7:30 p.m. There will also be matinee showings on March 4 and 11 at 2 p.m.
The last time "On Golden Pond" was presented at SLT was over 20 years ago. The 1979 play was written by Ernest Thompson. It follows an aging couple that spends their summers at their home on the lake. In the play, they are visited by their middle-aged daughter, her fiancé and his teenage son. The play is described as a heart-warming look at aging and family.
Mary Joris, a professional theatre director and actress, is directing "On Golden Pond" for SLT. She was excited to direct the play, especially since it gave her a chance to work with Ginger and Richard Folmer, who will be playing Ethel and Norman Thayer.
"It is a pleasure for me to direct them, not only because we have known and shared professional theatrical experiences over the years, but because we are also close friends," Joris said.
In all their years of working in theatre, Ginger and Richard Folmer have never been cast in the same play. Now, this real-life married couple will get to play husband and wife in "On Golden Pond." Both Ginger and Richard are seasoned acting veterans. Richard has been acting, directing and teaching theatre and film for over 50 years. Ginger began performing in local theatres in 1957. She has per formed over 30 roles on local stages.
Joris believes this play holds a special place not only in the hearts of our theatre community and city but to audiences everywhere throughout the world.
"Ernest Thompson has written characters in relationships and circumstances we have all experienced and felt."
To purchase tickets for "On Golden Pond," you can visit www.shreveportlittletheatre. com or call the Box Office at (318) 424-4439.
Forum's Classy Alternative: Want to take a trip down memory lane? Pull out your old yearbook and try not to dwell on all the embarrassing hairstyles.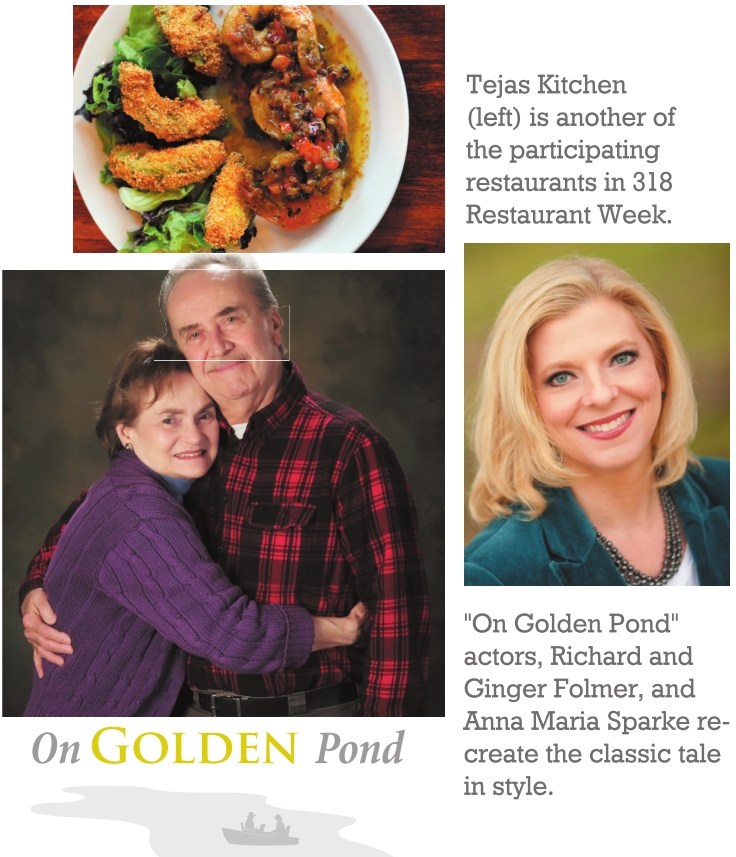 Walk the Red Carpet
Want to feel like a superstar and walk down the red carpet? On the eve of the Oscars, the Robinson Film Center (RFC) will be celebrating Hollywood's Golden Age with the Robbys Red Carpet Party. On March 3 at 7 p.m., partygoers will have a chance to rub shoulders with the likes of Marilyn Monroe and Humphrey Bogart while sipping on hand-crafted cocktails, dining on delicious eats from Abby Singer's Bistro and dancing the night away on Texas Street to The Lou Wells Band.
Proceeds from tickets for this fun-filled night will help support the region's only non-profit arthouse theater. The funds from this event will help strengthen them for the upcoming year. The Robinson Film Center is known throughout the community for partnering with local organizations to use movies as a way to discuss important topics.
"We try hard to bring the best cinema to Shreveport-Bossier," Meghan Hochstetler, executive director at RFC, said. "We want to offer more than just a movie. We use movies as a jumping off place to start a conversation about important topics."
At the Robbys, the spotlight will be on the partygoers and supporters of RFC. The red carpet arrivals will be captured by paparazzi, and Robby Awards will be given to the Best Dressed, Best Bling, Best Leading Lady and more. Hochstetler says it's a fun way to recognize their supporters.
"I hope they have the time of their life and really enjoy themselves at the party," she said. "I hope they feel great about supporting North Louisiana's only non-profit independent movie theater because without the support of the people that come to this party, and our sponsors, we wouldn't be able to do what we do throughout the year."
To purchase tickets for the Robbys Red Carpet Party, you can visit their website, www.robinsonfilmcenter.org or call the RFC box office at (318) 459-4122.
Forum's Star-Studded Alternative: If you aren't ready to walk the red carpet, then you can enjoy a star-studded evening in the comfort of your own home. Pop some popcorn and watch the Oscars. It's OK to be in your pajamas … we won't tell anyone.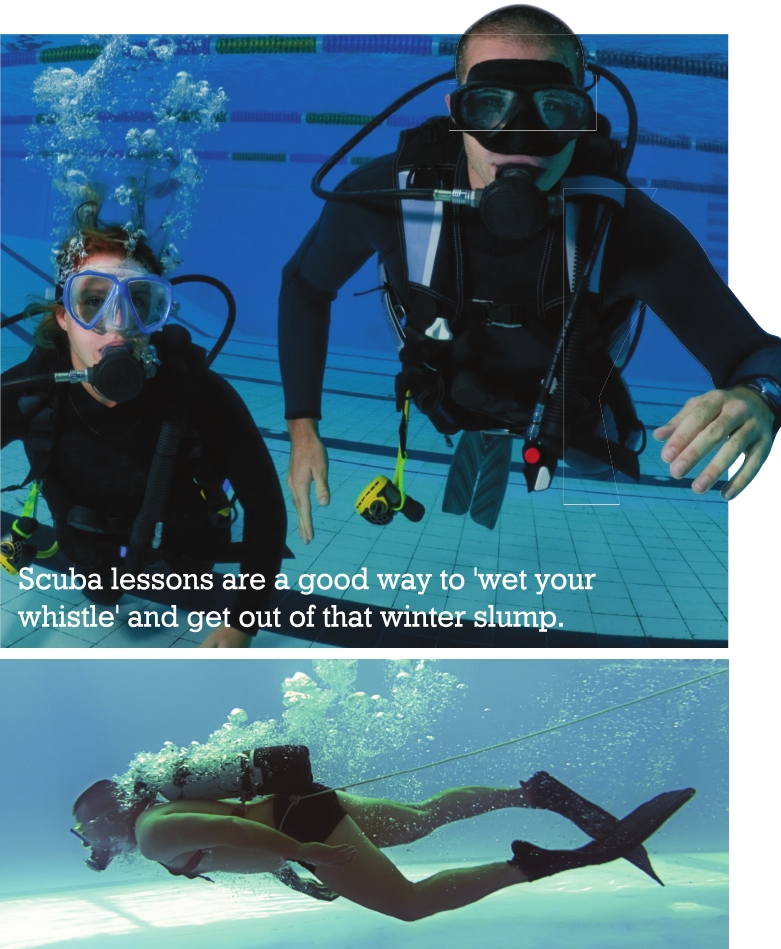 Take a Dive into Spring
Dive into spring by taking scuba lessons at The Swim School. It's perfect for those who are looking to broaden their horizons and try something that's a little different. The Swim School has a location in Shreveport and a location in Bossier. Both places offer one free introductory scuba lesson.
Paul Oberle, founder of The Swim School, believes scuba is an experience everyone should try.
"Most people get really excited about scuba. Swimming is a life skill that we all should have."
Oberle founded The Swim School in 1975 on Texas Avenue with his partner, Pat Woodall. Now at age 78, Oberle is still just as passionate about swimming and teaching scuba to others as he was 40 years ago. Over the years he has trained thousands of swimmers and scuba divers. The school currently offers swim, snorkel and scuba lessons to people of all ages.
The first step in trying out scuba at The Swim School is going to the free introductory lesson. Oberle says this is a great way for people to try out scuba and see if it is something they want to get more experience in. From there, if you want to continue to pursue scuba, then you can sign up for the recognition certification. This usually takes two evenings to complete, and once completed, you'll be able to dive anywhere with a scuba instructor.
"If you're going on vacation, you can show them your recognition certification," Oberle said. "Most people dive with an instructor when they go to the Caribbean anyway."
The Swim School also organizes scuba and snorkel cruises each year. This year, they'll be going to Cozumel, Mexico on a four-night Carnival Cruise from April 26-30. Oberle is excited for this trip because it'll be his 100th cruise. Guests will be able to scuba dive in the crystal-clear, blue waters of the Caribbean there.
For more information on scuba at The Swim School, you can visit their website, http://theswimschool.org/ or call (318) 222- 7946.
Forum's Aquatic Alternative: If scuba doesn't really sound like your thing, you can still experience the aquatic life by visiting the Shreveport Aquarium.