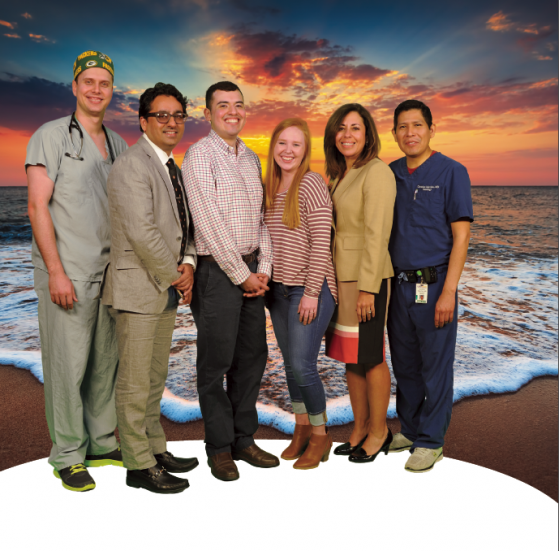 An Evening for Healers celebrates community heroes
No one wakes up thinking, 'ÄúToday will be the day my life changes forever.'ÄĚ For two young Shreveport residents who had their whole lives ahead of them, they never prepared for life as they knew it to change in an instant. After one experienced a traumatic gunshot wound and the other received a life-altering neurological diagnosis, a group of first responders, doctors and nurses worked together and made it their mission to give these patients a second chance.
The 8th annual An Evening for Healers, hosted by the LSU Health Sciences Shreveport Foundation on May 3 at the Shreveport Convention Center, will highlight two patients stories and honor the health-care professionals from our medical community, including more than 60 doctors, allied health professionals, nurses and first responders who provided them with the care that made all the difference in the path their life would take.
An Evening for Healers supports LSU Health Shreveport and the most critical needs of the Health Sciences Center, making it possible to continue the mission of educating tomorrow'Äôs healthcare professionals, delivering outstanding patient care and conducting promising research. 'ÄúWe are deeply appreciative of the financial support received through An Evening for Healers and the opportunity to educate the community on the clinical expertise of our faculty. We recognize that we are made stronger by our dedicated first responders and health care team which are showcased each year. I would like to thank Congressman Scalise for accepting our invitation to attend this event and the Ochsner Health System for agreeing being our presenting sponsor,'ÄĚ shared Chancellor G. E. Ghali, DDS, MD.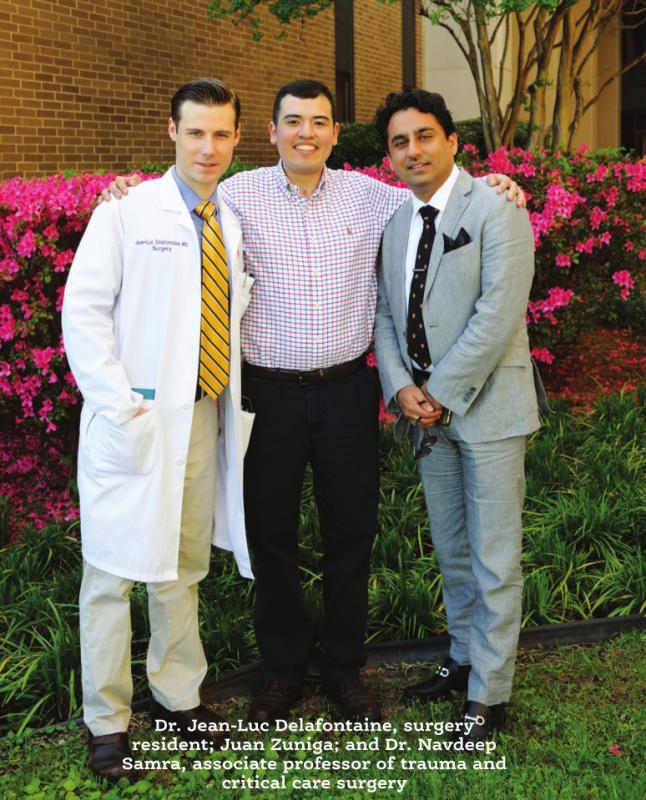 Both Juan Zuniga and Samantha 'ÄúJoJo'ÄĚ Sims overcame the odds after they experienced the unthinkable.
On July 29, 2017, Juan Zuniga and his mom, Enedina, were closing up their family's local restaurant, El Compadre, for the evening. Their normal end-ofthe-day routine took a turn when Juan's mom was approached by two armed robbers. Juan jumped into action to protect his mom. He was shot twice in the chest before the robbers ran off. First responders were on the scene within seconds to provide specialized on-thescene first aid they had recently been trained to deliver. Juan was rushed to University Health, the region's only Level I Trauma Center. He was met by a trauma medical team, who rushed him to operating room, where they worked to save his life.
Dr. Navdeep Samra, associate professor of trauma and critical care surgery at LSU Health Shreveport, got the Level I trauma activation call on the night Juan was shot and attributes his life being saved to the work of a highly qualified team.
'ÄúResponders to this type of timesensitive activation are numerous. They include surgeons, residents, interns, the emergency room team, anesthesia team, emergency room nurses, the radiology team, the operating room team and nurses, and the Blood Bank,'ÄĚ shared Dr. Samra. 'ÄúResponding to a trauma call is definitely a team effort. The saying 'ÄėTeam work makes the dream work'Äô is proven true daily for those who work in trauma.'ÄĚ
Juan had to have his right lung removed, underwent a tracheotomy procedure, was placed on extracorporeal membrane oxygenation (ECMO) two separate times, and received more than 30 units of blood. He spent nearly three months at University Health in the MICU and PICU, fighting the odds to gain back his strength. He recently completed physical therapy and is getting back to life as he knew it before his injury.
Samantha 'ÄúJoJo'ÄĚ Sims was also going about her life as normal in November of 2015, which included working, being a nanny and hanging out with her boyfriend and their dogs. She had just celebrated her 21st birthday. It was a time that should have been carefree and fun, but quickly turned into a time of fear and uncertainty that began when she started to experience symptoms similar to those of spinal meningitis. JoJo has an existing brain aneurysm and took her symptoms seriously since they could have also been related to the aneurysm. Her spinal tap was negative for meningitis, but symptoms persisted and a severe headache left JoJo unable to get out of bed. Following an epidural blood patch procedure to help alleviate the headache, JoJo began to experience numbness in her legs and was unable to walk without assistance. Her mom took her to University Health, where she stayed while doctors worked to determine what was causing the loss of feeling in her legs. After seeing a team of neurologists, JoJo left the hospital for inpatient rehabilitation wondering if she would ever walk on her own again. She was later diagnosed with cauda equina syndrome, a neurologic condition that compresses the spinal nerve roots and was causing the numbness in her legs.
A chance conversation a couple of weeks later between JoJo's mom and her doctor, Dr. Catherine Vanderloos, led JoJo to the School of Allied Health Professions Faculty Practice Clinic at LSU Health Shreveport, where she would complete intense physical therapy and gain much more than the ability to walk on her own again.
Dr. Marie Vasquez Morgan, associate professor, School of Allied Health Professions, Program of Physical Therapy, knew JoJo as an activ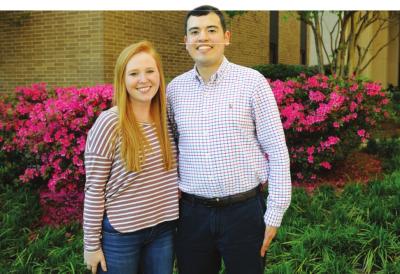 e, vibrant athlete prior to her diagnosis. Like with Juan's case, it was a team effort of therapists and doctors working together for more than a year to help JoJo regain the strength to walk again.
'ÄúWe don'Äôt treat the diagnosis, we treat the impairment that we see. To me, it didn'Äôt matter what the diagnosis was, we wanted to make her stronger, and that'Äôs where we started to get her back on her feet. We were fortunate to have the Vector and Bioness systems in place, which she was a perfect candidate for because she was young and an athlete before, so her muscles were strong,'ÄĚ said Dr. Marie Vasquez Morgan about JoJo'Äôs rehabilitation plan.
The clinic at the School of Allied Health Professions in Shreveport is extremely unique. It is the only outpatient rehabilitation facility in the state of Louisiana to have a Bioness electrical stimulation system and the Vector Harness System, both state-of-the-art technologies used in JoJo's therapy. This equipment, purchased with funds raised at previous Healers events, helped significantly in JoJo's case, and benefits many other patients seen at the clinic.
Juan and JoJo were given a new lease on life with the help of their Healers. They will tell their stories in their own words and have the opportunity to honor those that cared for them at An Evening for Healers.
HONORED GUEST
In addition to recognizing these patients and their healers, Congressman Steve Scalise, Representative for Louisiana's 1st Congressional District and United States House of Representatives Majority Whip, and a trauma survivor himself, will be the honored guest at this year's event. Doctors and nurses at MedStar Washington Hospital, a Level I Trauma Center in Washington, D.C., saved Congressman Scalise's life after he was shot during practice for the annual Congressional Charity Baseball Game in June of 2017.
'ÄúI look forward to joining the LSU Health Sciences Foundation in honoring first responders at An Evening for Healers. I would not be here today if it were not for people like Congressman Brad Wenstrup, trained in emergency medicine, and the first responders who were able to get me to the trauma center at MedStar Hospital so quickly. You never know when you will need these heroes'Äô life-saving care or the use of a Level 1 trauma center like we have in Shreveport. I will be forever grateful for those who worked to save my life last summer, and I look forward to honoring others who have done the same for many fellow Louisianans,'ÄĚ said Congressman Scalise.
SUPPORT FOR HEALERS
Drs. David and Carol Clemons, both alumni of LSU Health Shreveport, will chair this year's event. Dave received his M.D. degree from the School of Medicine and Carol received her Ph.D. from the School of Graduate Studies. They have two daughters who are graduates of the LSU Health Shreveport School of Medicine. All four practice in the Shreveport-Bossier City area.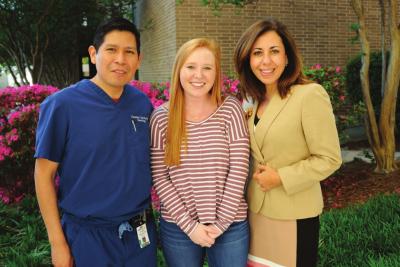 'ÄúWe are thrilled and proud to participate in this wonderful event to benefit LSU Health Shreveport, and to celebrate our healers,'ÄĚ said Drs. David and Carol Clemons.
Ochsner Health System is the presenting sponsor of An Evening for Healers.
'ÄúWe are proud to sponsor An Evening for Healers because we recognize the tremendous impact physicians and first responders have every day as we all work to save and change more lives across Louisiana,'ÄĚ said Warner Thomas, President and CEO, Ochsner Health System. 'ÄúWe look forward to the opportunity to further our work, in partnership with LSU Shreveport, so that together we can continue to enhance healthcare services in north Louisiana.'ÄĚ
Past events have welcomed more than 800 attendees each year and raised over $1.5 million to support LSU Health Shreveport. Funds raised have gone toward purchasing new physical therapy rehabilitation technology, supporting student research programs, and recruiting and retaining outstanding faculty which help to enhance LSU Health Shreveport's mission to teach, to heal and to discover.
"The LSU Health Sciences Foundation is incredibly proud to host the eighth edition of An Evening for Healers. I can't think of a better way for someone to spend a Thursday evening than gathering as a community to honor the many people who came together to save the lives of these two patients. We will shine a spotlight on one of our community's most treasured assets, LSU Health Shreveport, in an effort to create more financial support. The continued success and growth of our Health Sciences Center is directly tied to community support.
An Evening for Healers provides a wonderful platform for us to join together to show that support,'ÄĚ said LSU Health Sciences Foundation President and CEO Kevin Flood.
HOW TO ATTEND
An Evening for Healers will be held May 3 at the Shreveport Convention Center, with a welcome reception at 5:30 p.m. and dinner at 7 p.m. Tickets are $150 per person, and sponsorships are available from $2,000. For more information, visit www.lsuhsfoundation.org/healers, call 318-861-0855, or contact Lindsay Brown at lbrown@lsuhsfoundation.org or Mary Cobb at mcobb@lsuhsfoundation.org.