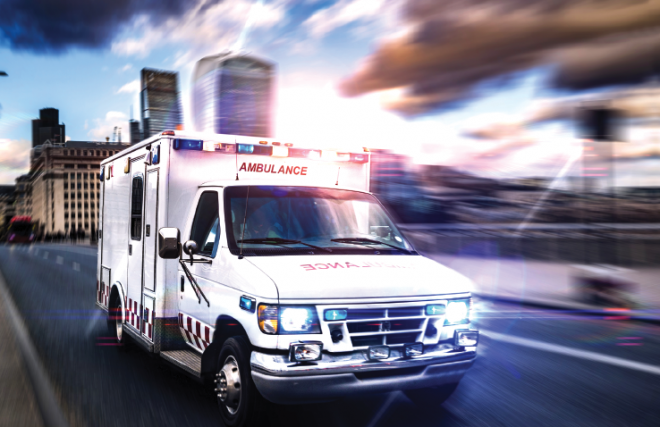 Emergencies are more than urgent
Many people don't know when to utilize an emergency room, when to go to an urgent care and when to call 911. While emergency rooms and urgent-care facilities both provide similar services, they are different in many ways. At CHRISTUS Bossier Emergency Hospital, we are staffed 24/7 with experienced emergency physicians, nurses and other medical professionals who are trained in emergency medicine. In addition, the hospital features six inpatient beds for those patients that may need a longer stay or further treatment.

Emergency rooms should be used to treat patients who are in immediate need of care with symptoms such as:
• Chest pain
• Abdominal pain
• Shortness of breath
• Stroke-like symptoms
• Loss of consciousness or vision
• Broken bones
• Severe cuts
• Falls with injury or while taking blood thinners
• Sudden severe head pain or injury
• Suspected poisoning
• Extreme pain, especially if the cause is unknown
• Repeated vomiting
• Allergic reaction that causes difficulty swallowing.

In the emergency room, patients are triaged to quickly assess the severity of their condition. Patients with life- or limb-threatening conditions receive immediate attention. Emergency room physicians can treat any urgent need as well. Those needs can also be met in an urgent-care setting, which can save the patient both time and money. Urgent cares should be used to treat patients who are in immediate need of care with symptoms such as:
• Flu/cold
• Minor fever
• Headaches
• Chills
• Sprains
• Minor lacerations
• Dehydration
• Coughs, congestion and sinus problems
• Rashes
• Animal and bug bites
• Allergic reactions (non-life threatening).

It is important to note that neither emergency rooms nor urgent-care centers should see patients to help manage chronic conditions. Chronic diseases and conditions are managed by the patient's primary care provider, often in conjunction with the care of a specialist.
If you find yourself in a situation where you or someone you know is in immediate danger, the first thing you should always do is call 911. People oftentimes forget this crucial step in an emergency situation.
Call 911 if you are experiencing:

• Loss of consciousness
• Signs of a heart attack (chest pain, pain in left arm or jaw, sudden weakness or dizziness lasting longer than two minutes)
• Shortness of breath or difficulty breathing
• Life- or limb-threatening injury
Do not drive yourself to the hospital if you have severe chest pain or bleeding, feel faint, your vision is impaired or you have symptoms of heart attack or stroke. Emergency responders are trained to stabilize patients before they go to an emergency room and provide care en route to the hospital. I recommend that everyone know basic life-saving skills such a CPR, the Heimlich Maneuver, how to apply pressure to stop bleeding, and the importance of staying calm in a tense situation. Another important tip is to be aware of the nearest AED (heart defibrillator) at your home, office, church, gym and even grocery store.
Emergencies are stressful, whether it's happening to you, a loved one or a stranger. Knowing how to use emergency rooms and urgent-care centers will help get you to the appropriate level of care.
Dr. Randy Davis is the medical director at CHRISTUS Bossier Emergency Hospital and has been an emergency medicine physician for 20 years. CHRISTUS Bossier Emergency Hospital is a fully licensed hospital by the state of Louisiana that offers a new model of health care with an emergency room, six short-stay inpatient beds, and outpatient lab and imaging services.