The opportunity to see some of the area's modern, new homes is coming up!
The Home Builders Association of Northwest Louisiana's annual Parade of Homes will take place on the weekends of June 2-3 and 9-10. The homes will be open for selfguided tours from 1-6 p.m. daily. The two-weekend event will feature homes located throughout Caddo, Bossier and DeSoto parishes.
Matt Jenkins, Home Builders Association of Northwest Louisiana president and owner of Jenkins Construction, says the tour is a great way to give the organization's members an opportunity to showcase their work. "The main benefit is advertising and getting name recognition out there. Some of the houses are for sale, so the builders are trying to sell their products. Some of our members are suppliers and subcontractors – they get to show off their work, too."
Jenkins says buyers continue to desire homes in the area's popular subdivisions. "Benton, north Bossier and south Shreveport – Provenance in particular – are always the hot spots. Stonewall continues to grow – Cathey Acres is kind of coming to a close, and Griffin Estates is a newer neighborhood that's coming up."
The Parade of Homes includes residences in all of these locations and more. Tour attendees will have the opportunity to view 38 custom builds and speculative homes in Shreveport, Bossier City, Benton, Stonewall and Haughton.
This year's tour includes 18 homes in Shreveport – five in Provenance, as well as homes in Southern Trace, Twelve Oaks, Long Lake, Oakwood Trace, Esplanade, Pierremont, Riverbrooke, Burgundy Oaks, Lucien Field Estates and The Point at Cross Lake. The three homes in Stonewall are in Cathey Acres, Griffin Estates and Old Hickory. Ten Bossier City homes will be featured on the tour, with four in new subdivision Provident Oaks, as well as homes in Tiburon, Cypress Bend, Savannah Place, The Crossing at Wemple, Victoria Meadows and Waterford Bend-Legacy. Four Benton homes are located in Kingston Plantation, Lost River Estates and Willow Creek at Benton. Dogwood South, Faith Estates and Tuscany Villas are the locations of the trio of Haughton homes.
"It's all new construction this year – customs and specs – so there are some homes that are for sale," said Home Builders Association of Northwest Louisiana Executive Director Dixey Robertson. "All price points are represented. The price range starts in the low $200,000s."
A clean, cool palate is a recent design trend embraced by many looking to build, buy or remodel a home. "People really like the clean, white look – like the white walls and the grays – that's the main trend right now," said Jenkins. "Gold fixtures have become hot again, and shiplap, of course. Everyone wants shiplap." Open-concept floor plans, the latest in-home technology, and outdoor kitchens and living spaces remain in demand as well.
Once a design trend, outdoor kitchens and living spaces are becoming an expected feature. "It's almost become the standard now, that you at least have the option to put [an outdoor kitchen] in or add it later if you don't have it in there initially," added Jenkins.
Locke Homes will have a home on display for the tour. Located in Benton's Lost River Estates, the home boasts many of the amenities and features favored by current home buyers. "We provide a lot of the current trends, and we find that those are excellent selling tools," said owner Denee' Locke. She says the company strives to help customers choose between numerous options. "I encourage them to show me their Pinterest board. Show me pictures of what you like, and we come up with the common denominator. We work to how incorporate a little bit of everything that they like."
The home's open floor plan combines the kitchen, dining room and living room into one shared space. Popular amenities include granite countertops throughout the home, hickory wood floors, a freestanding bathtub in the master bath, a farm sink in the kitchen, barn doors, an outdoor kitchen equipped with a Big Green Egg, lighted ceiling-height kitchen cabinets with upper glass doors, under-cabinet lighting, LED lighting throughout the home, a mud area by the back entry, and custom closets and storage areas provided by Inspired Closets Shreveport-Bossier.
An unusual feature in the dwelling is the entry from the garage. The utility room has direct access to the master suite. (It enters into the master closet and flows into the master bedroom.) "It's very convenient, because usually the master of the home is the driver. You can go in through your closet and put your things down. It's also really nice accessibility for laundry," said Locke.
Jenkins and Robertson predict two "dream homes" will be a big draw for crowds. These Terry Elston houses are side by side and located in the Pierremont subdivision in Shreveport. Robertson says the homeowners are parents and their adult child. "[The families] bought a house that was on a big tract of land and tore it down to build two houses. It's the mother and father next door to their grown child and their family," she added. "The houses are fabulous."
Jenkins has this advice for Paradegoers who fall in love with something they see on the tour:
"Ask the builder what it is, who they got it from, or who they had install it – especially if you're doing a remodel. Don't be afraid to ask."
Tickets may be purchased at any home during the tour, at area Brookshire's stores, or at the Home Builders Association of Northwest Louisiana office located at 2038 East 70th Street for $10 each. Children younger than 3 years old get in free. Tickets grant entrance to every home each day of the tour. Beginning May 30, a complete list of the homes and a map will be available at https://www/ nwlahba.org/parade-of-homes. There will also be a link to "My Parade" during the Parade of Homes that will allow users to customize their parade experience by searching for houses using square footage, price, city and other amenities.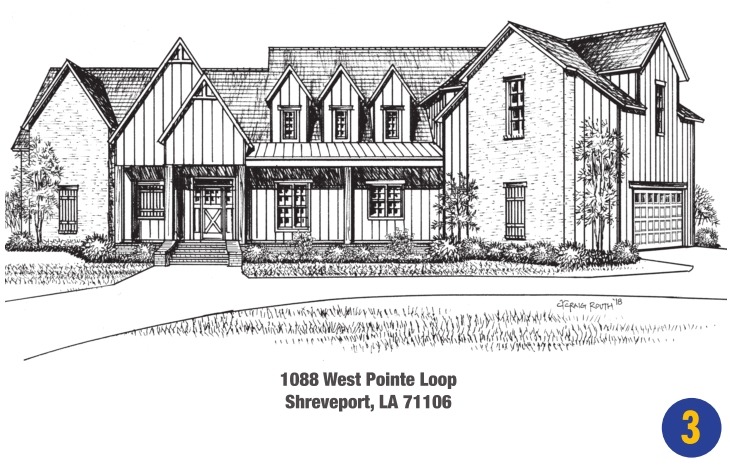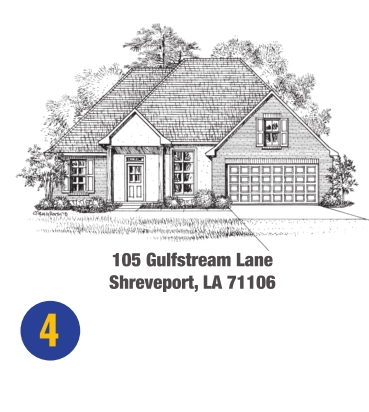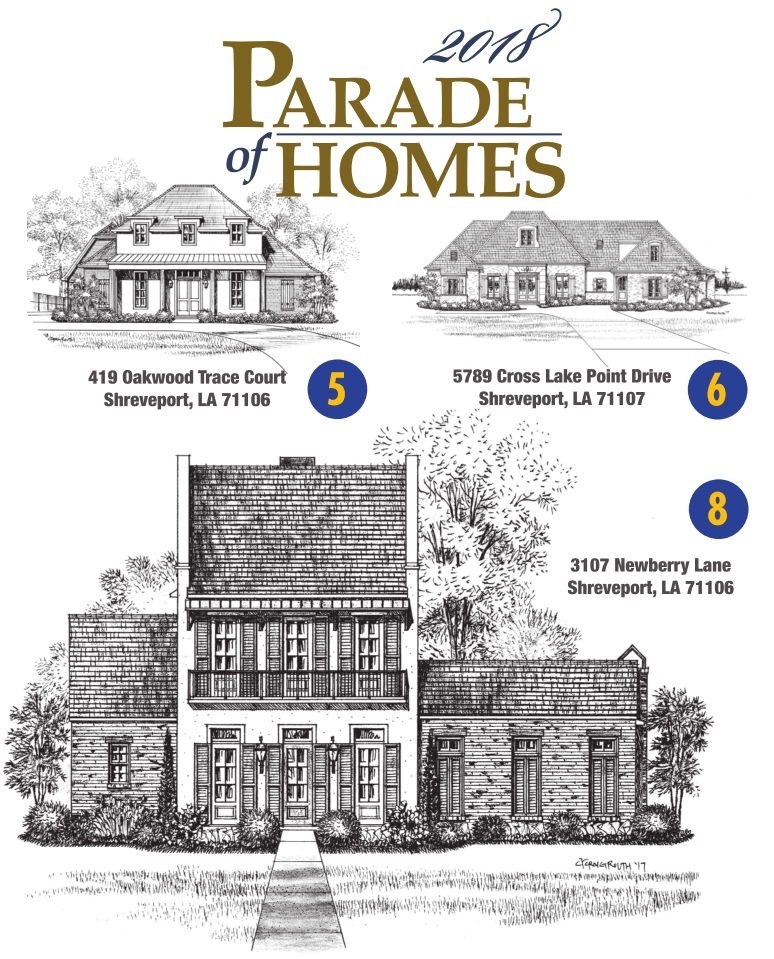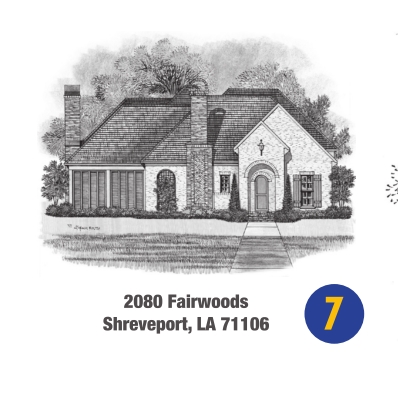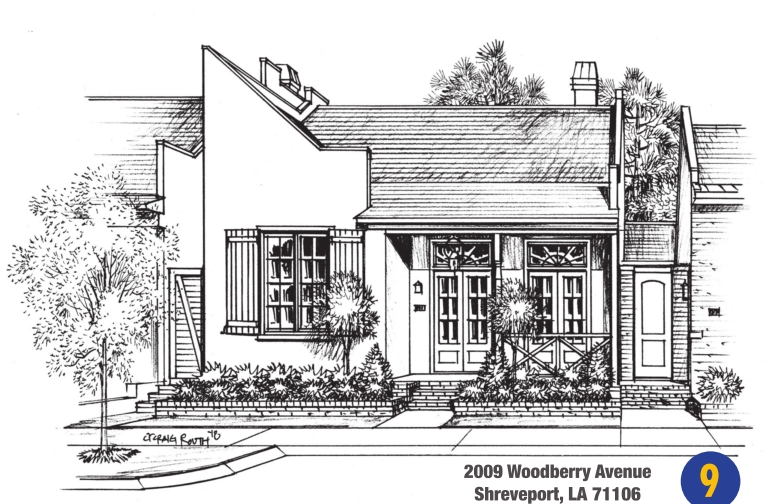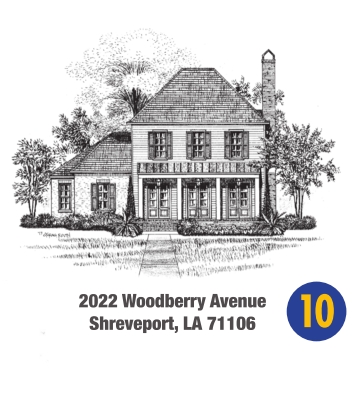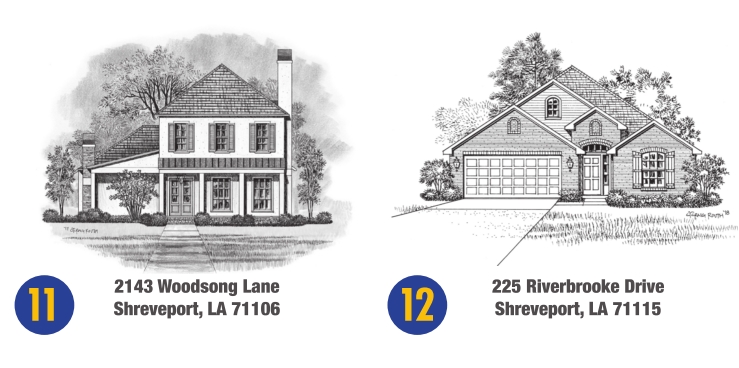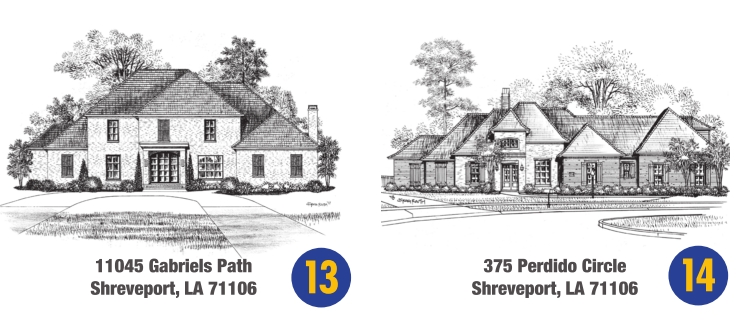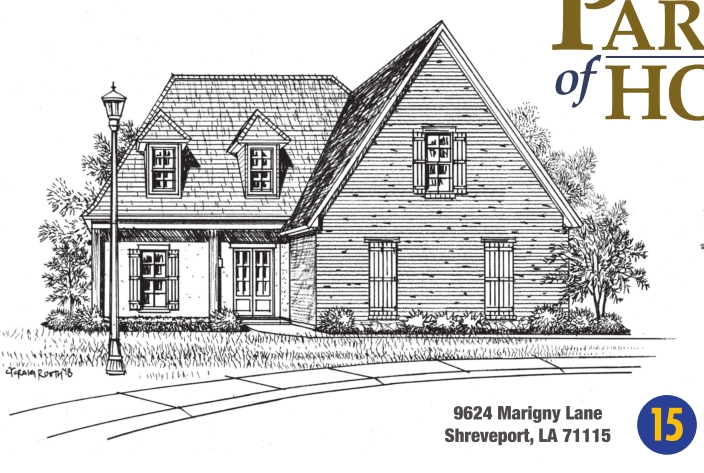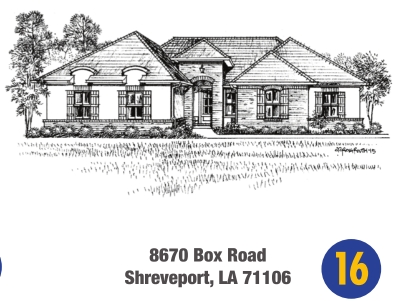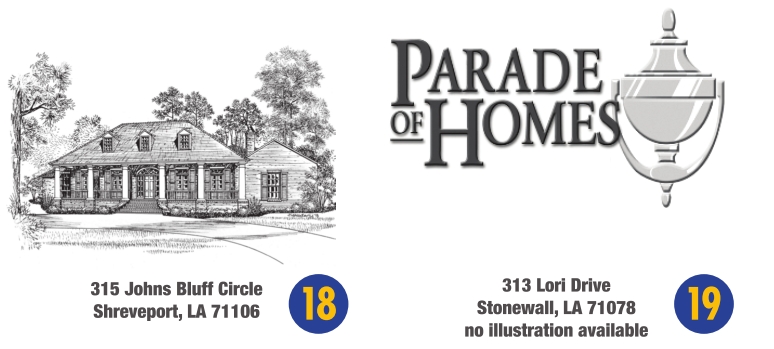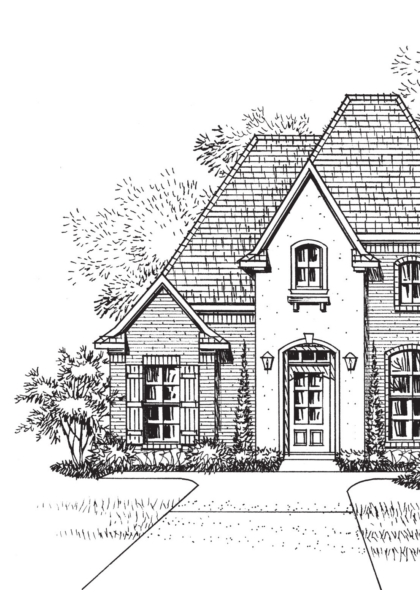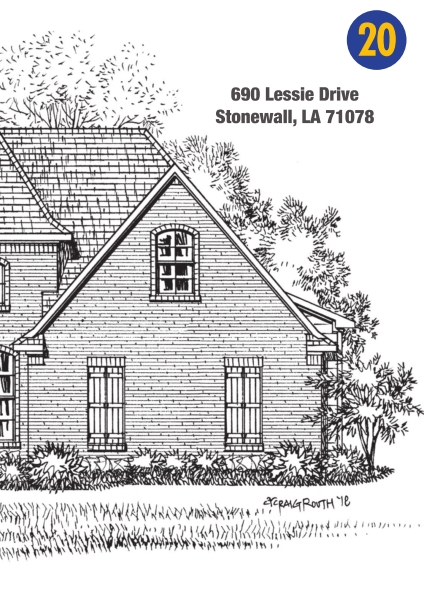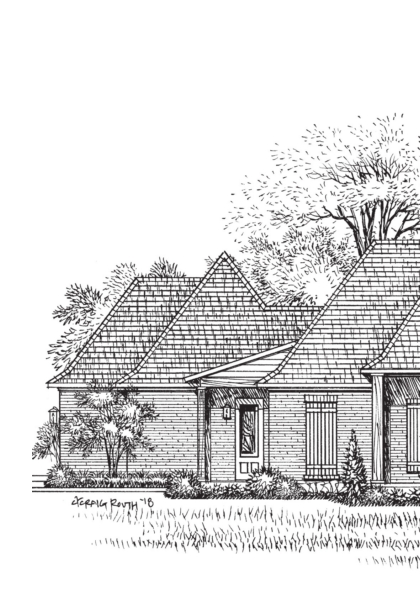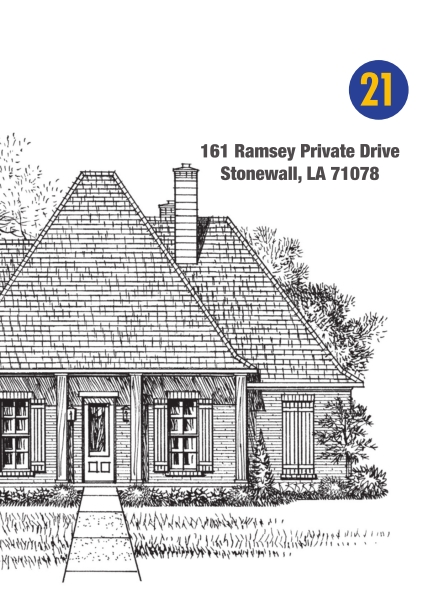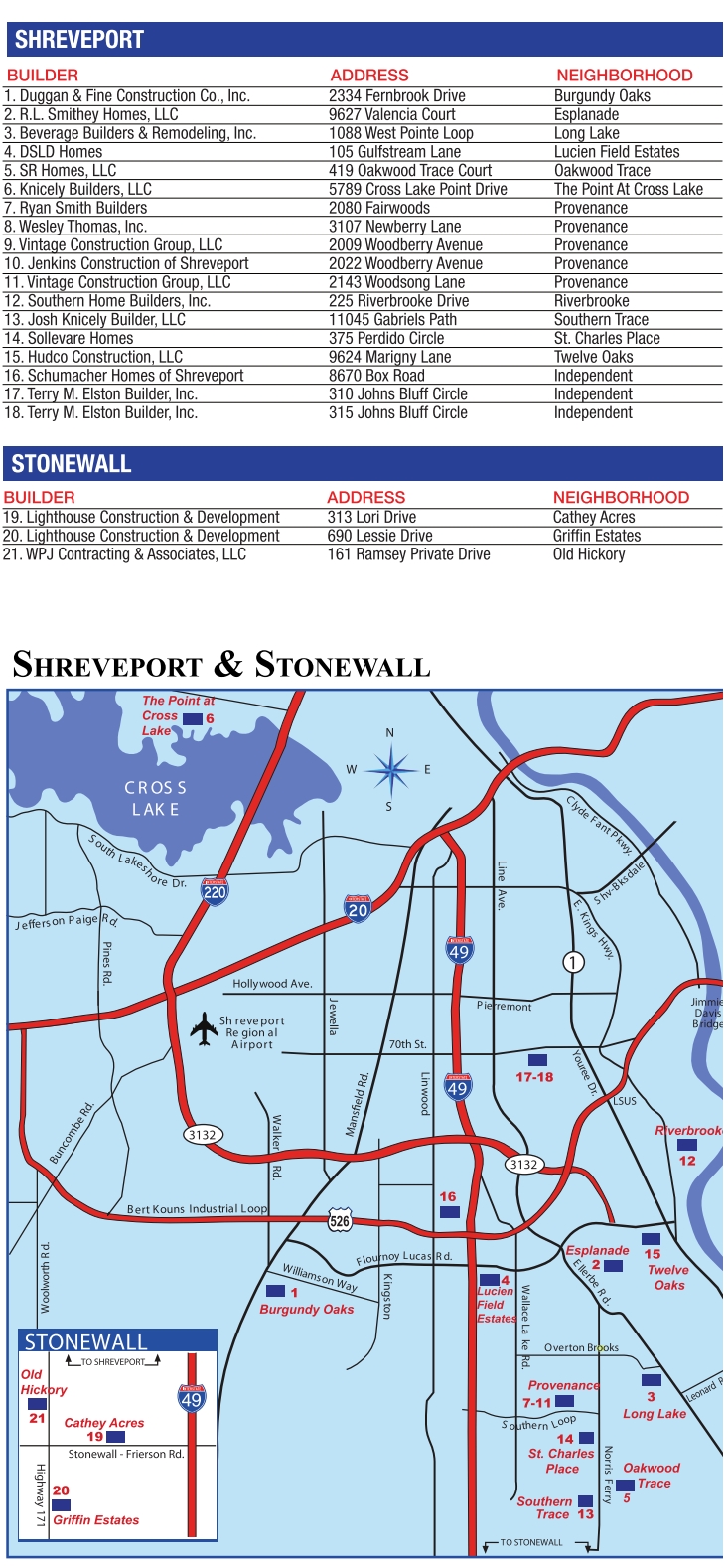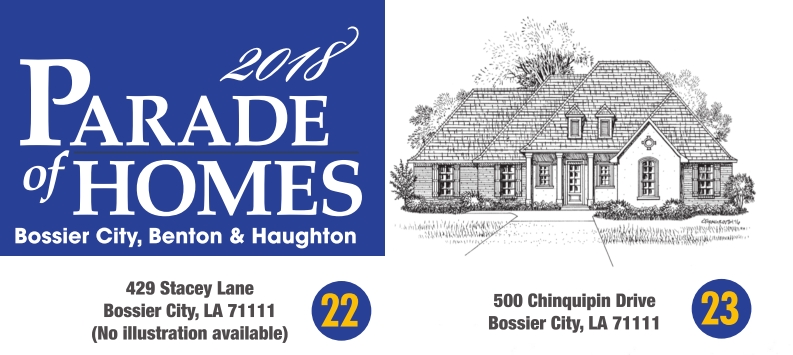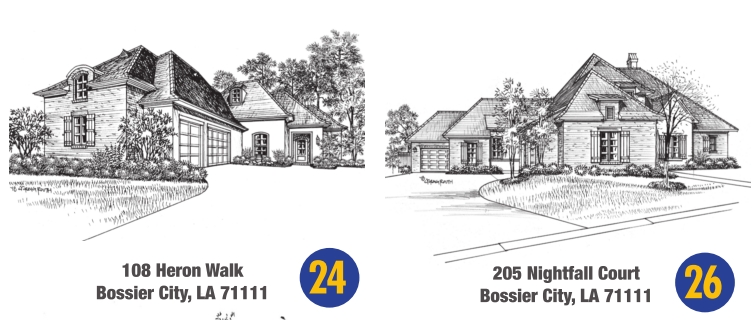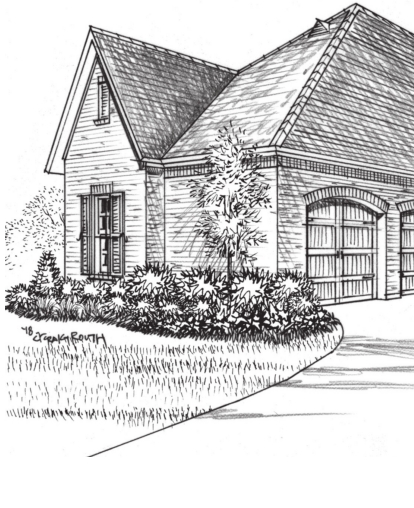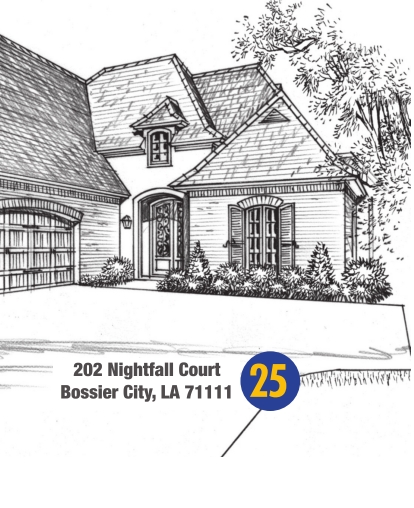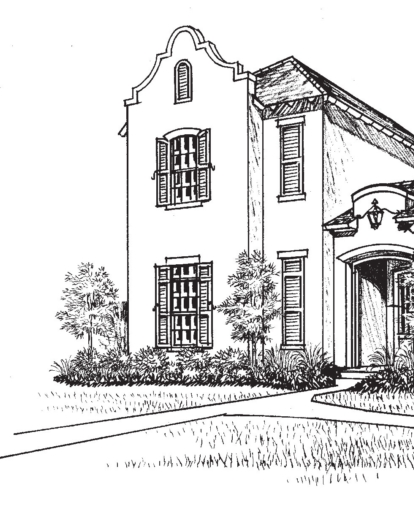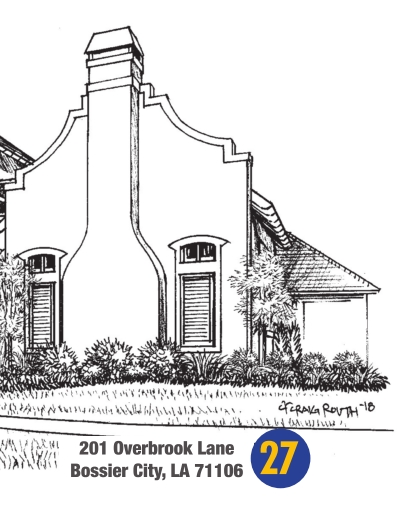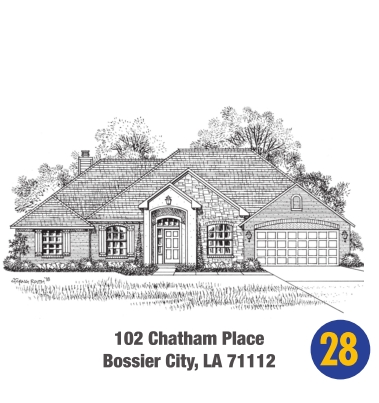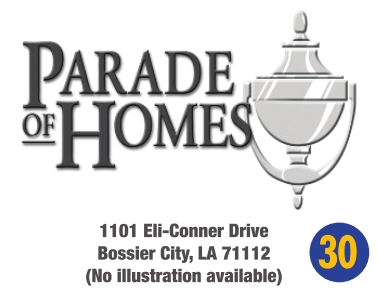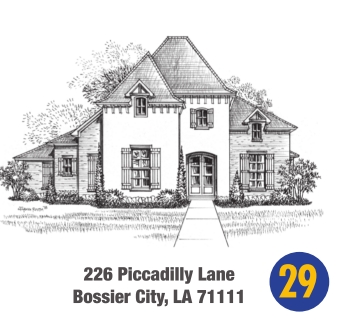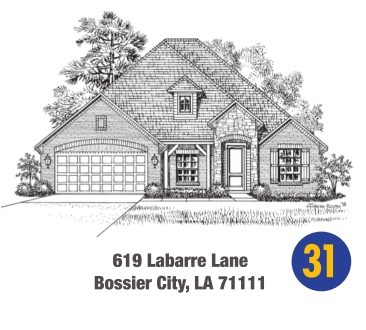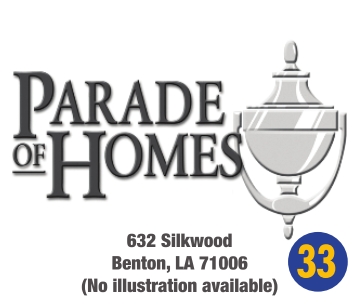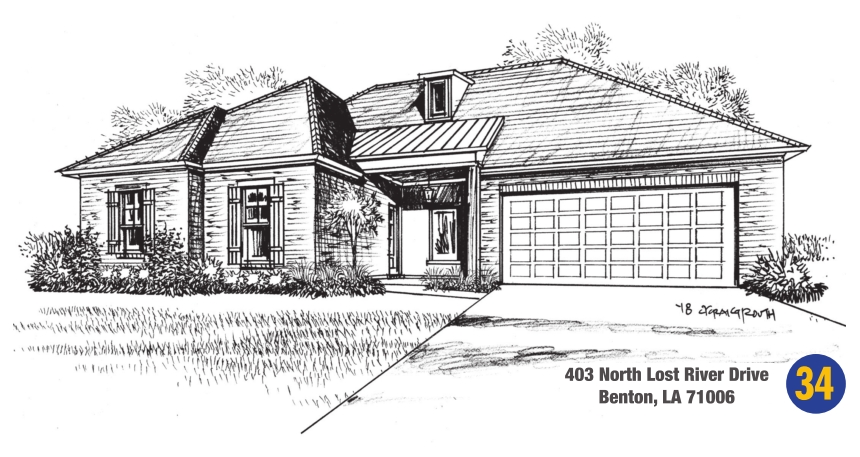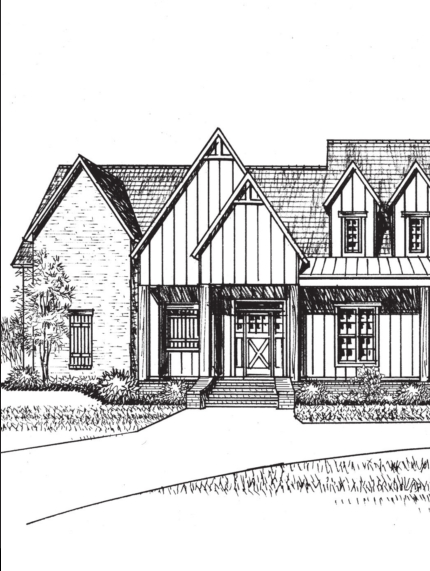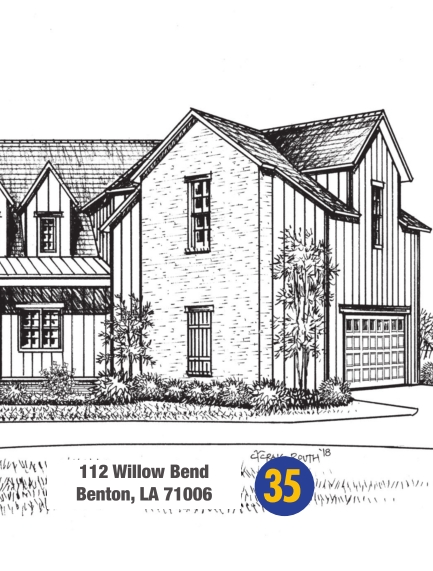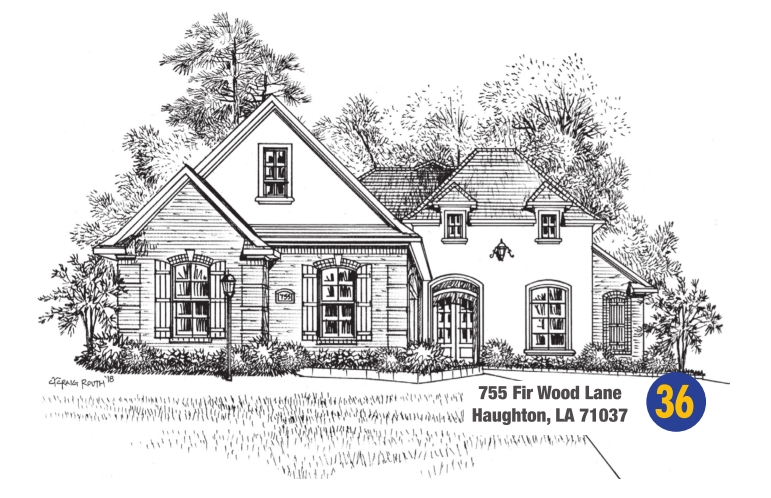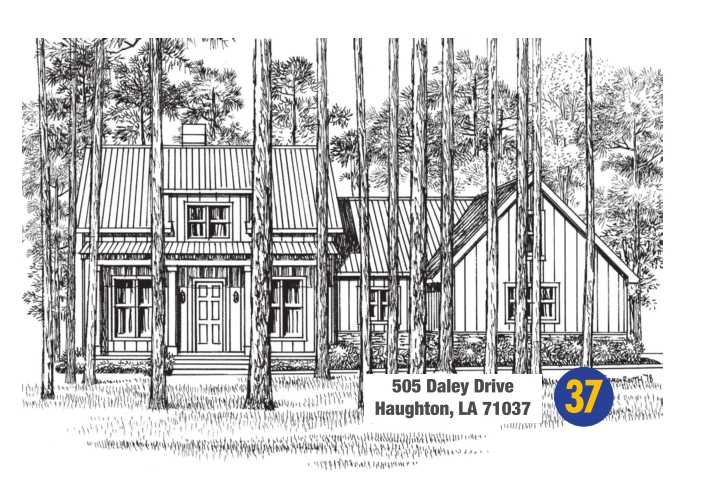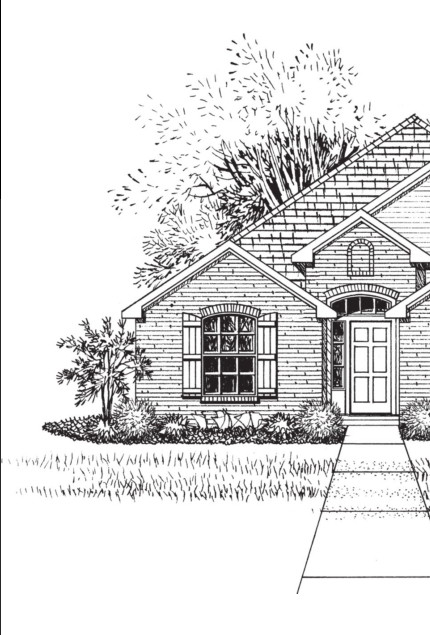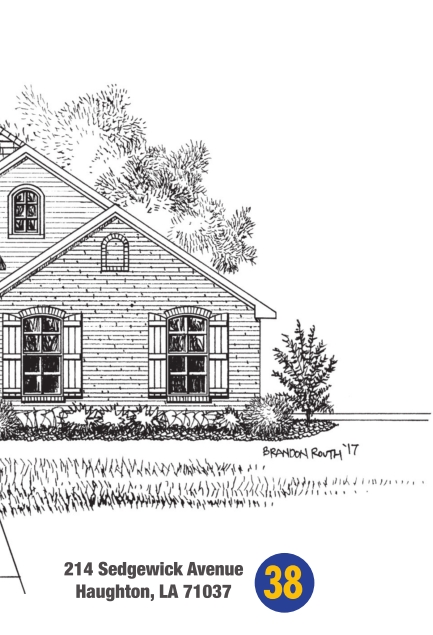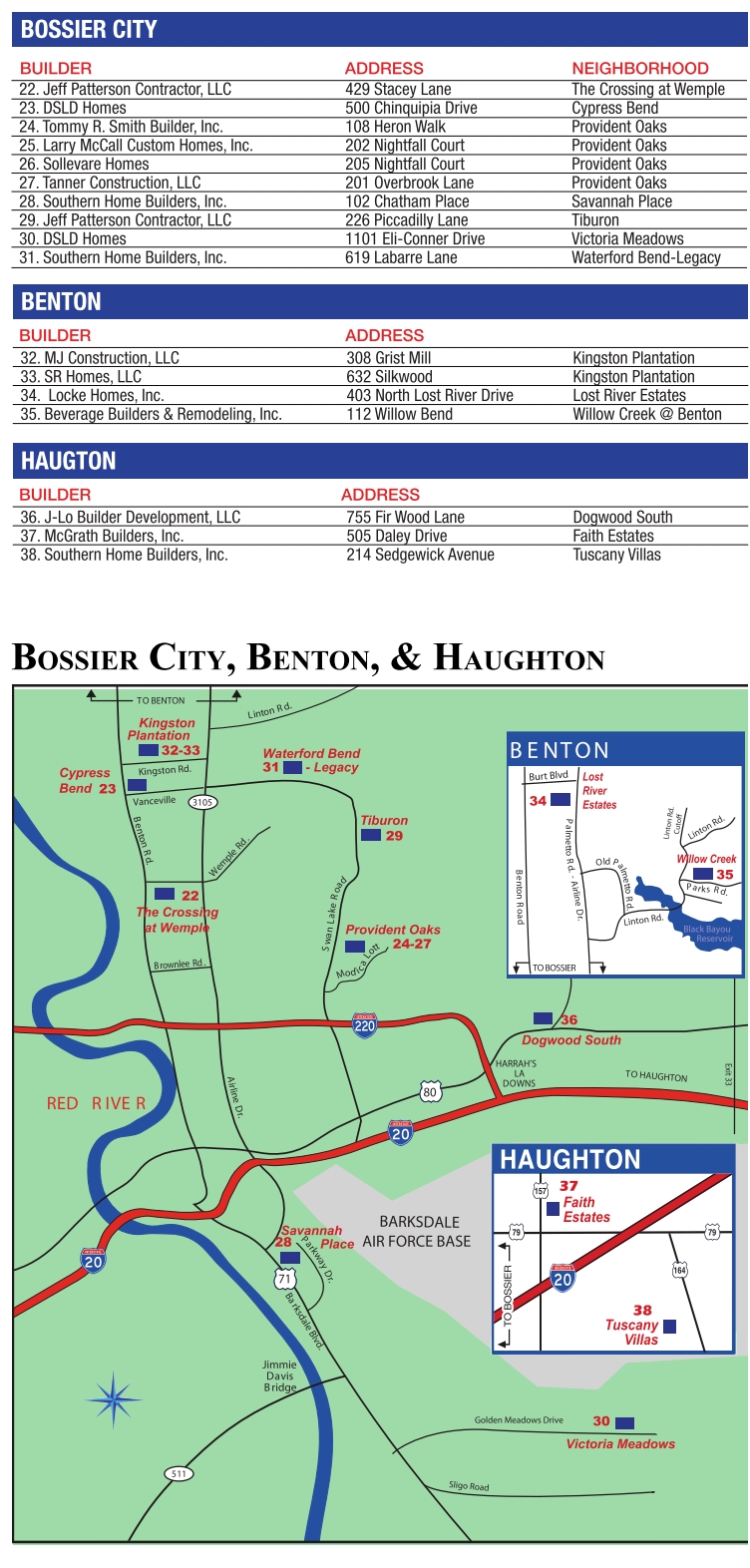 2018 PARADE HOMES
Numbers like the one to the left correspond, throughout this section, with the numbered list of homes on the maps.
* Illustrations courtesy of the Home Builders Association of Northwest Louisiana / Artist: Jeremy Routh
If You Don't See This Sign, Don't Waste Your Time!