Working with parents, students to make learning fun
Beth Woods, owner and founder of Test Prep and Tutoring, knows how to make learning fun – as well as go the extra mile for her clients.
"Our slogan is: Specialized and individualized tutoring when and where you want it," Woods said. "It's not about what is convenient for me, but what is convenient for my parents and students."
The Academy, now located at 624 Texas Street at the Lofts at 624, is on the second floor, directly above Rhino Coffee. "I am open any time that parents and students need to be tutored," Woods said. "We tutor both nights and weekends."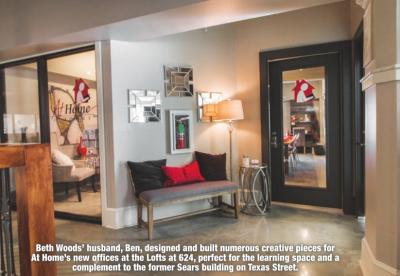 Though she intentionally planned the downtown location to be convenient to both Shreveport and Bossier, Woods hopes to open a location in Bossier in the coming future. "The majority of my tutoring is conducted at the location of the parent or student's choice," Woods said. "We individualize the location to fit the needs of the client, wherever that might be."
Woods was originally inspired to open the Academy because of the immense need. "My inspiration to open was a demand from parents and students locally," she said. "I was able to use my 30 years of experience in the field of education, as well as utilizing my own personal experience with my three boys, to do so."
Woods thoroughly enjoys getting to know each client individually. "Every request is different, and my response is unique to every situation," she said. "I work for the parents and the students. Parents need help, too – so consulting with each parent to support them and guide them is very important to me."
Woods employees about 30 various tutors year-round. "We work as a team and collaborate all year on how to best meet the needs of our clients," she said.
"My favorite part of my job is meeting with the students to hear their concerns or needs and to individualize a plan to meet those needs," Woods said. "I also enjoy the opportunities that increasing an overall GPA or increasing an ACT score creates for students. Just one point can translate to hundreds of thousands of dollars over the course of a college career. Every point matters, and every child's goal is important."
"I consult with every family that calls and make a match with a tutor that not only has the academic background and the credentials, but also the personality to fit with every unique situation," Wood said. "All the pieces have to fit to make learning happen and to create success."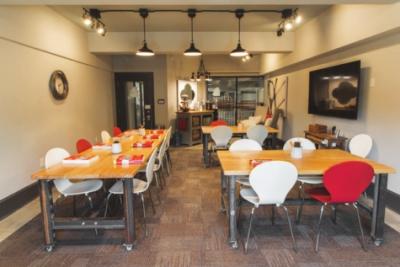 Woods is excited about the 10-year anniversary of the Academy and what the future holds. "My goal with At Home Academy is to reach more students in the wide-reaching area of Shreveport-Bossier and beyond – such as Keithville, Stonewall, Minden, etc." Woods said. "Also, I hope to create more scholarship opportunities through local foundations to help reach a wider variety of income levels. I would also like to continue to offer various types of classes in my new learning space – such as cursive writing, keyboarding and debate camp."
There's a new offering coming this summer that Woods is especially excited about. "A young man from CSRA coming to do an exploratory class for teenagers and college-age students, to give details in the career of coding/web building/computer science/engineering," Woods said. "It will be a hands-on class to allow young people to find out what the career is about and ask questions to determine their exact career field. I also hope to offer exploratory courses for accounting, medicine fields and communication/marketing. These courses will allow young people to make better decision about their college options and choices."
Woods works with hundreds of families year-round, and hundreds of ACT students annually. She loves the relationships that form as a result. "Some families have been with me for a decade now," Woods said. "I also have families who have found their tutors from years ago and looked them up while on vacation. Just this past Christmas, one of my families found their former tutor in New York City and took her to lunch to reconnect."
The academy accepts students ages 3 up to any age in need. "Adult learners are the best – they're so eager and excited about their subject matter," Woods said. "So far, my youngest student has been 3 years old, and my oldest has been 75 years old."
Woods also offers scholarship spots in each of her ACT prep classes to students who may not be able to afford the total cost of the class, yet are eager to raise their ACT scores. "This scholarship has opened many doors for students over the years and allowed them to further their education in a way that they would not have been able to," Woods said.
Interested parties can sign up at www.athomeacademy.net or by e-mailing athomeacad@gmail.com or by calling 318- 465-6475.
– Jessica Carr