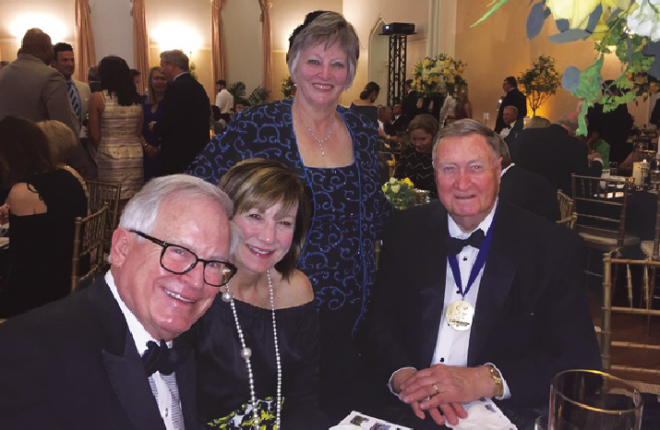 More than 400 guests attended the 28th Annual Louisiana Legends Awards Gala presented by Friends of LPB on May 3 at Louisiana's Old State Capitol. This year's honorees were James Elrod, CEO of Willis-Knighton Health System; D-D Breaux, LSU gymnastics coach and 2014 & 2017 National Coach of the Year; Thomas Chance, technology entrepreneur; Ted Jones, former chief lobbyist for the State of Louisiana; and Sybil Morial, advocate, author and community leader. The evening began with a private reception hosted by Honorary Co-Chair, First Lady Donna Edwards, at the Governor's Mansion for the honorees, their special guests and major sponsors of the Gala. The celebration continued at Louisiana's Old State Capitol with an elaborate champagne cocktail reception and buffet.
Louisiana Legends Awards

1) Honorees at the annual Louisiana Legends Awards Gala were (standing, from left) Ted Jones and Thomas Chance and (seated, from left) Sybil Morial, James Elrod and D-D Breaux.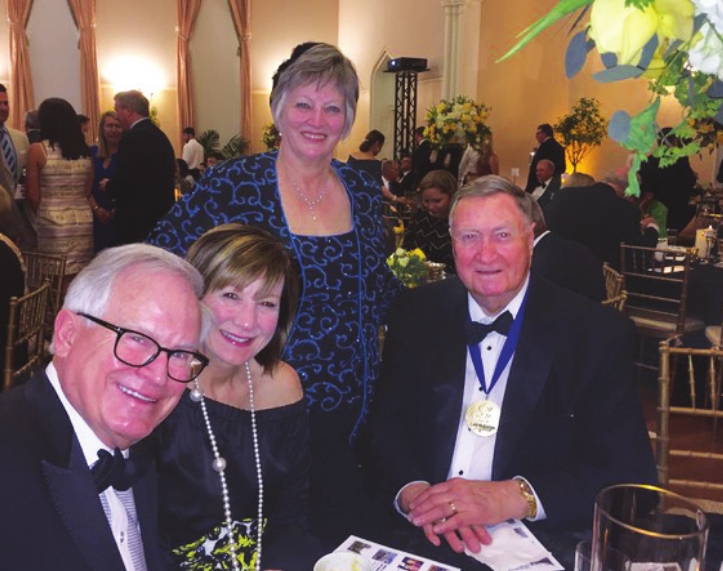 2) Joining Louisiana Legend honoree James K. Elrod (right), president and CEO of Willis-Knighton Health System, were (from left) Dr. Larry Allen and wife Lori and Marilyn Joiner.