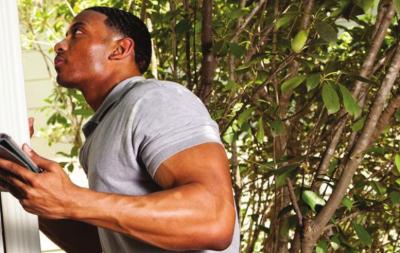 Preventing the threat of termites this spring
Spring is officially here, bringing flowers, greenery and increased pest activity. Because termite evidence is more noticeable in warmer months, it is important to check for any warning signs every spring. Fortunately, there are a few things you can do to reduce the likelihood of a termite infestation in the first place.
Keep shrubs trimmed

Well-maintained shrubbery looks nice, but it also serves an important purpose: Trimming shrubs reduces the likelihood termites and pests will enter your home. Stray branches that touch a house's exterior provide pests with direct access to potential entry points. By properly maintaining landscaping, you can make access more difficult for these unwelcome houseguests.
Modify your landscape
It's important to make smart decisions when adding landscaping, because termites are more attracted to some materials than others. Instead of traditional mulch, opt for synthetic mulch or pea gravel. These alternatives are less attractive to termites than wood-based mulch.

Maintain home exteriors

Termites need water to survive. Controlling excess moisture can help reduce the risk of an infestation. Regularly maintaining home exteriors, such as wooden siding and windows, can help you detect and repair leaks early.
Monitor interior moisture
Many homeowners forget to think about moisture inside their homes, particularly in basements and crawlspaces. Properly ventilating these areas helps minimize the amount of moisture around floor joists and subflooring. Reducing moisture in interior spaces can help reduce the likelihood that termites will take up residence in your home.
If you suspect you may have a termite problem, the best solution is to call a pest professional such as Terminix. Termite warning signs include blisters in wood flooring, hollowed or damaged wood, and evidence of swarms such as discarded wings, mud tubes and droppings that resemble sawdust or coffee grounds. Early detection can prevent a small termite problem from becoming a widespread infestation. (BPT)