Bring back the Hirsch Coliseum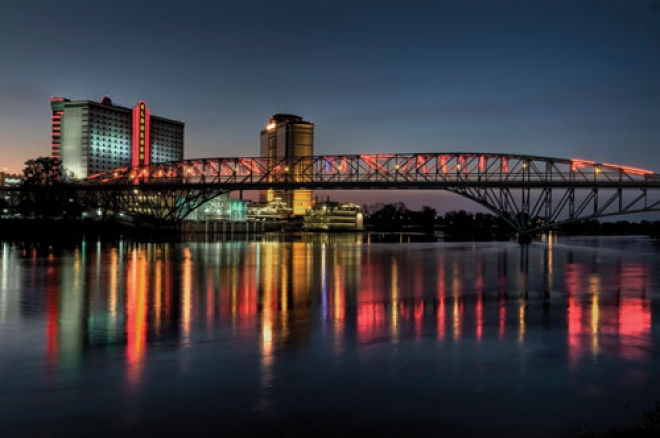 In a survey conducted last month by our local newspaper, the question posed was: "Do you love or hate our community?" The published results were 33 percent love our community, 33 percent hate our community, and 34 percent said it is more complicated than a simple love or hate answer. These results intrigued me, and after careful thought and reflection, I have come to the realization it's like the relationship with your favorite college or professional sports team. Everyone is on board with the team when it's winning, but when the team comes up short on some crucial wins, we start blaming the players, coaches, administration or venue.
The Louisiana State Fairgrounds is a perfect example of this negativity. There has been plenty of attention lately and public sentiment over the Fairgrounds and what it can still offer to the community. The Fairgrounds houses Fair Grounds Field, Independence Stadium and Hirsch Coliseum. These venues are entrenched in our history and carry with them incredible stories that include LSU vs. Notre Dame in the Independence Bowl, Shreveport Captains games at Fair Grounds Field, and Elvis performing live at the Hirsch Coliseum.
The director of the Fairgrounds, Chris Giordano, has transformed the State Fair of Louisiana into one of the most visited state fairs in the country. Giordano and the State Fair board of directors are successful because they integrate themselves into the community and seek out opportunities to work with numerous events year-round that utilize the Fairgrounds venues.
It is debatable what the future is for Fair Grounds Field without a permanent tenant, but what is exciting is the resurgence and energy in the Hirsch Coliseum with the new Shreveport-Bossier City Mavericks semi-professional basketball team and the funds they are investing to give Hirsch a much-needed facelift. These facility updates will in turn attract concert promoters and various other events to our area.
So if you think about our community as the Hirsch Coliseum, it's no longer the newest and shiniest venue in town, but its potential lies in what those vested in its future will put back into it.
There really is plenty to love about Shreveport-Bossier City and throughout Caddo and Bossier parishes. But if we don't start loving our community, getting behind our sports teams and supporting what this area offers, then that once-uttered phrase, "Ladies and gentlemen, Elvis has left the building," might be said of us. This is our community, and we choose to live here. So let's do what we can to get the lovers in our community to a much higher percentage than the haters. To paraphrase the late John F. Kennedy: "Ask not what your community can do for you, ask what you can do for your community."