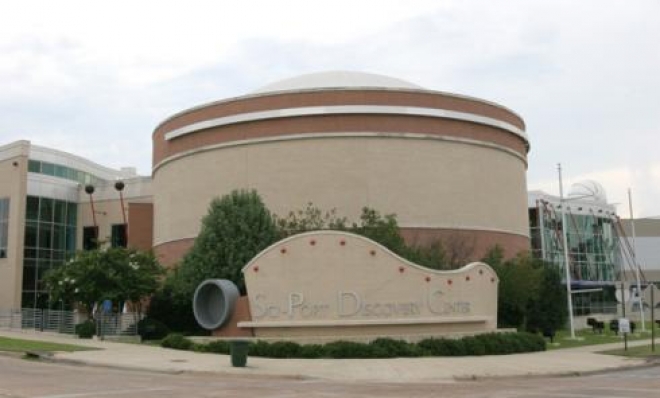 Sci-Port Discovery Center recharged and ready to reopen
Sci-Port Discovery Center, a major regional attraction closed since the "stay at home" ruling in early March, will be tentatively reopening on June 5. This reopening will include the new 12,000-square-feet Gallery of Intrigue, and will also celebrate the return of six popular hands-on science displays after an extensive refurbishing. The ever-popular POP (Power of Play) Children's Museum will also reopen. And Sci-Port's IMAX Theater will be a part of the "soft" opening on May 29, celebrating the 10th anniversary of "Hubble" with a combination showing of the "Hubble" movie with an additional 25-minute special edition documentary "Hubble: IMAX Filmmaker Q&A." The "Hubble" IMAX movie features Leonardo DiCaprio as the narrator. It takes you on a breathtaking journey, allowing you to join the Atlantis STS-125 crew and witness some of the most challenging spacewalks ever performed. Due to Covid-19 Phase I safety and social distancing precautions, only 40 tickets will be sold for each show time.
Sci-Port Executive Director Dianne Clark stated, "It has been a tough 10 weeks being closed to the public, but just like a proton, we have been thinking positively and recharging behind the scenes to make Sci-Port an even more exciting and engaging science learning center."
The new Gallery of Intrigue offers learning experiences for people of all ages and is a development that highlights science and the history of Northwest Louisiana. Entering through a three-dimensional train station, this explorative walk-through gallery features different sections. "Begin the Journey Dockside" (inspired by the steam wheelers, import and export business and the oil manufacturing industry), and travel to "Inventors Mansion" (a two-story mansion façade based on the home of Captain Henry Miller Shreve). Other stops include "Cajun Cabin," "Audubon Sky" and "Cityscape," a 50' tall mural, which also houses the "Peek A Boo" section for birdwatching in our region.
These experiential activities allow you to enjoy many areas of Sci-Port as you create your own adventure and solve mysteries while you play, explore and solve riddles.
Sci-Port will be offering a variety of these mindchallenging adventures that guests can select to solve as individuals or as a team, all guided by a professional storyteller. These stories will focus on Louisiana-influenced history and science such as "The Journal of John James Audubon," in which they are trying to find missing pages of John James Audubon's famous journal that lead them to clue stations throughout the center.
As to the current Covid-19 situation, "Every possible social distancing protocol will take place to protect our staff and guests," states Dianne Clark. Hand-sanitizing stations will be provided, and protective equipment will be worn by staff. Guests are encouraged to wear protective gear, and the number of visitors will be limited in each gallery.
The center recommends going online to purchase tickets for POP and IMAX in advance. Tickets can be purchased at www.sci-port.org. Call 318-424-3466 for more information or go to www.sci-port.org.