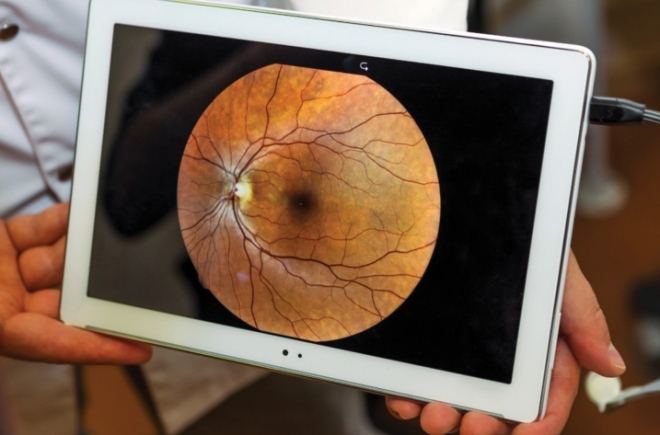 Memory, gout and glaucoma guidance
Q: I'm having some memory lapses, and I'm worried about Alzheimer's. What should I do?
If you have some memory lapses, go to the doctor with a positive attitude. The fact is that many different medical conditions may cause Alzheimer's-like symptoms. You could be suffering from the effects of a high fever, dehydration, poor nutrition, reactions to medicines, thyroid problems or a minor head injury.
And then there are those pesky emotions.
Feeling sad, lonely, worried or bored can affect people facing retirement or coping with the death of a loved one. Adapting to change can make you forgetful.
There are benefits to an early diagnosis of Alzheimer's. Knowing early helps patients and their families plan for the future. It gives them time to discuss care while the patient can still participate in decisions. Early diagnosis also offers the best chance to treat the symptoms of the disease.
Q. I heard that gout is a form of arthritis? Is this true?
Osteoarthritis, rheumatoid arthritis and gout are the three most common forms of arthritis among seniors.
You get osteoarthritis when cartilage — the cushioning tissue within the joints — wears down. This produces stiffness and pain. Rheumatoid arthritis, which is characterized by inflammation of the joint lining, occurs when the immune system turns against the body.
Stress, alcohol, drugs or an illness can trigger gout. It's caused by a build-up of crystals of uric acid in a joint. Uric acid is in all human tissue and is found in foods.
Often, gout affects joints in the lower part of the body, such as the ankles, heels, knees and especially the big toes. The disease is more common in men.
Early attacks usually subside within three to 10 days, even without treatment, and the next attack may not occur for months or even years. Most people with gout can control their symptoms with medication.
Q. Who is most likely to get glaucoma? Those at highest risk are African- Americans, everyone over age 60 and people with a family history of glaucoma.
Glaucoma is defined as a group of diseases that can damage the eye's optic nerve, which carries images from the eye to the brain. Here's how glaucoma works:
A clear fluid flows through a small space at the front of the eye called the "anterior chamber." The fluid drains too slowly out of the eye if you have glaucoma and pressure builds up. This pressure may damage the optic nerve.
However, increased eye pressure doesn't necessarily mean you have glaucoma. It means you are at risk for glaucoma. A person has glaucoma only if the optic nerve is damaged.
The most common treatments for glaucoma are medication and surgery. Medications for glaucoma may come in eye drops or pills. For most people with glaucoma, regular use of medications will control the increased fluid pressure.
Laser surgery is another treatment for glaucoma. The laser is focused on the part of the anterior chamber where the fluid leaves the eye. This makes it easier for fluid to exit the eye. Over time, the effect of this surgery may wear off. Patients who have laser surgery may need to keep taking glaucoma drugs.
Studies have shown that glaucoma's early detection and treatment is the best way to control the disease. So, have your eyes examined thoroughly and regularly if you are in a high-risk category. And that includes all of us geezers.
Fred Cicetti is a freelance writer who specializes in health. He has been writing professionally since 1963. Before he began freelancing, he was a reporter and columnist for three daily newspapers in New Jersey. If you would like to ask a question, write to fred@healthygeezer.com.