Shreveport incident inspires Sam Cooke's hit
On North Market Street in Shreveport is a long-forgotten hotel that played an important but obscure role in the American Civil Rights struggle. In the early '60s, a dubious incident at the hotel – now the Royal Inn – involved one of the most popular musical entertainers in America, Sam Cooke.
The racist incident and its subsequent fallout would inspire Cooke to write and record the song that would eventually become the unofficial anthem of the Civil Rights Movement: "A Change is Gonna Come."
By the autumn of 1963, Sam Cooke had released a string of hits that achieved unprecedented crossover success on the pop charts. His earliest hits included "You Send Me," "Chain Gang," "Twistin' the Night Away," "Cupid," "Wonderful World" and "Bring it on Home to Me."
However, Cooke's success and fame did not leave him immune to the bigotry and racism rampant in the 1960s.
In October of 1963, Cooke was scheduled to perform with The Bobby Bland Revue at the Shreveport Municipal Auditorium. Cooke and his entourage arrived in Shreveport the day of his performance and attempted to check in to the then-Holiday Inn located at 1906 North Market. According to newspaper reports, Cooke made his reservation over the phone. However, when he and his entourage arrived in person at the Holiday Inn, they were turned away by a hotel employee. An article in the Shreveport Sun said Cooke was informed the hotel was closed. Another newspaper account said Cooke was told the hotel was full.
According to multiple news reports, Cooke became angry after being turned away, honking his car horn and refusing to leave.
Cooke and his group eventually left the Holiday Inn, still incensed, and went to the Castle Hotel located at 1000 Sprague St.. The Castle Hotel routinely hosted African-American musicians and dignitaries, including Dr. Martin Luther King on his visits to Shreveport.
Shortly after Cooke's group arrived at the Castle Hotel, police arrived and questioned them about the incident. According to a newspaper report, Cooke's manager, S.R. Crain, stated to police that the horn on Cooke's car "has a shortage and when turning sharply, it becomes stuck."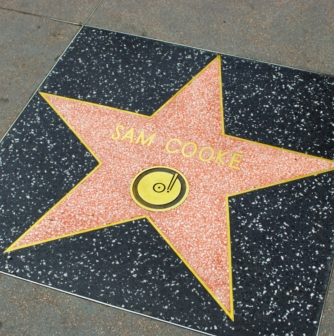 On the morning of Tuesday, Oct. 8, Cooke, his wife Barbara, brother Charles and manager S.R. Crain were all arrested on charges of disturbing the peace. The group spent several hours in jail before being released on bond. According to Cooke's biographer, Peter Guralnick, while in jail in Shreveport, Cooke began reflecting on the indignity of his experience and began composing the song "A Change is Gonna Come."
Despite the racism, arrests and even a bomb threat called in to the Municipal Auditorium shortly before showtime, Cooke still performed later that evening for a packed house.
After leaving Shreveport, Cooke finished writing and recording "A Change is Gonna Come," and the song was officially released in February of 1964 on the album "Ain't That Good News."
According to Guralnick, the powerful song was a distinct departure from Cooke's normal pop style. "A Change is Gonna Come" was the first time Cooke infused social commentary into his music. Additionally, the song had a strong gospel influence as well as haunting allusions to death and the afterlife. Cooke would die a mere 10 months after the song was first released – shot to death under suspicious circumstances at the Hacienda Hotel in Los Angeles, Calif., December of 1964.
Despite Cooke's untimely death, the song grew in popularity and eventually became an anthem for the Civil Rights Movement. Its inherent message of hope, despite the way things were at the moment, resonated with the civil rights community.
Sam Cooke's story is still routinely told in Shreveport. Because of Cooke's connection to the Municipal Auditorium, tour guide Robin Snyder tells his story when giving tours of the venerated music venue. She also plays a clip of the song when tour groups are standing on stage. The reason, she says, is that it is a powerful chance to reflect on the hopedfor change Sam Cooke sang about more than 50 years ago.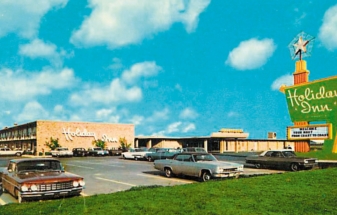 "I was raised a military brat. I lived all over with all kinds of people, races and religions," Snyder said. "Everybody is the same in my eyes. [Playing the song] is my way of saying change has come to Shreveport and that I would never allow any human to be so degraded because of their race."
Today, the hotel on North Market where the infamous incident occurred does not pay homage to the song's genesis, but that could soon change. The hotel has been submitted for possible inclusion on the Louisiana Music Trail, citing its inestimable significance in American history.
Almost 60 years later, the story of "A Change is Gonna Come" and Shreveport's unfortunate role in its birth have come full circle. On Saturday, June 22, 2019, Mayor Adrian Perkins offered a formal, public apology to Sam Cooke. He posthumously awarded him a key to the city, which his daughter, Carla, accepted on his behalf.
Though the song was born from ignorance and division, it has ultimately become a powerful and enduring message of hope that may resonate now more than ever.
"So far," Snyder said, reflecting on when she plays the songs on tours, "all are truly touched by the song."
(Special thanks to Chris Brown.)