Home Purchasing Trend Favorable
Positive signs seen locally
According to some local real estate professionals, the market in this area remains strong despite the economic tumult reported all over the financial pages.
Ashley Brint, Regions Mortgage vice president/production manager, said, "At mid-year, 2022 is shaping up to be the third best year in the last 15 years. However, rates rose in the second quarter, so refinance activity has slowed. The current interest rates are still very favorable for home buyers especially considering the rising cost of rent."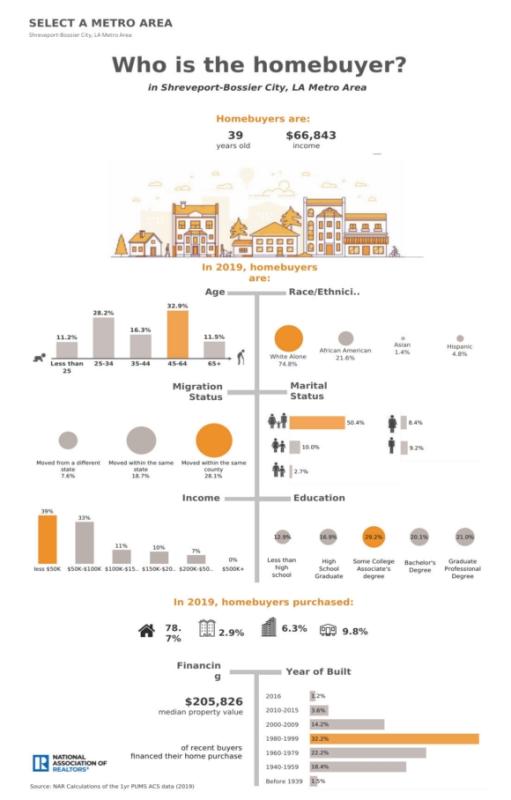 Online, C-Net posted an article stating that current mortgage interest rates were cooling off as of July 1. It noted mortgage rates have been consistently going up since the start of 2022 and are expected to keep rising throughout the year. "The Federal Reserve has already increased interest rates three times this year and has signaled its intention to hike rates again to contain inflation. That will almost certainly translate into higher mortgage rates and, for prospective borrowers, steeper monthly mortgage payments. As such, homebuyers may have better luck locking in a lower mortgage interest rate sooner than later," according to C-Net.
"Fortunately, the market is still strong for those of us in Shreveport," noted commercial real estate specialist John Lorick. "Interest rates have obviously had some effect, but I don't think we've felt the big punch from it yet. I think what has happed is that the higher interest rates have made lenders be tighter and more restrictive on their underwriting."
Both Brint and Lorick see the number of available houses in the area as a determining factor in the fluctuations in the local market. "We still have a real deficiency of inventory on the market. That, I think, is what is continuing to drive the market is the lack of available inventory," according to Lorick.
Brint agreed, "Low inventory, which was caused by many years of less-thanadequate new home starts, has caused prices to go up and some frustration in the home shopping process. Inventory levels are rising as more properties are being built so the outlook is favorable. Those who cannot find an existing home to purchase are often opting to build."
Despite what they called low inventory, Rocket Mortgage, an online mortgage provider, reported the number of homes available in Shreveport had reached 849 earlier this month. The inventory of homes for sale between May 2022 and June 2022 increased by 6.7%. The average time on the market in June 2022 was 71 days, and the median list price was $175,000.
Homes for sale in Bossier City had reached 289. The inventory of homes for sale in Bossier between May 2022 and June 2022 increased by 7%. The median list price of listings available in June 2022 was $197,633, and the average time on the market was 50 days.
Still another consumer group in search of loans are those interested in refinancing their current mortgage to take advantage of the lower rates, change the length of their mortgage, or borrow against their home's equity. Qualifying for a refinance loan depends on the lender chosen, but there are some general similarities. A higher credit score can help secure the lowest interest rate. Government-backed "re-fi" loans generally have lower credit score requirements. Another factor lenders consider is the borrower's debt-toincome ratio. That's the portion of gross income that goes to paying monthly debt. It's possible to refinance with a higher debt-to-income ratio, but it might result in a higher interest rate. Additionally, some lenders require that a borrower have a waiting period between loans. In other words, the borrower must not have taken out a loan within a certain time frame.
Brint sees the strong market continuing. "The trend in home purchases is favorable and is expected to remain strong for several years. New home construction is as strong as it's been in over a decade."
On the commercial real estate side, Lorick also sees some positive signs. "Commercial real estate has been very strong. That is exciting for us because it does show us that there is still interest in moving the economy forward and trying to make a stronger local economy. As long as commercial people are investing and active in the market, then that is very wholesome for the local area."
He added that the commercial real estate market has been strong locally for the last several years. Sales have been steady, and the trend has carried over from year to year.
"The commercial end really feeds the economy because it has to provide jobs and taxes, of course, for the local economy," Lorick said. "We've seen very good activity in southeast Shreveport in the growth area. It's exciting to see people, despite the difficulties in so many areas of the economy, still investing. Still buying homes and investing in properties."