David Alvis works hard and thinks big. And he's also just a really good guy.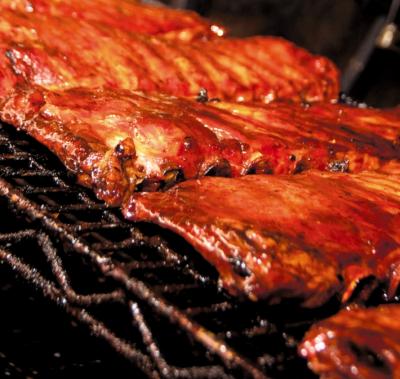 $25 Million. That's a lot of smoked briskets, juicy steaks and hit-you-with-a-kick chile rellenos you've been eating. That's also how much the Silver Star restaurants – according to their owner – are on pace to do in sales this year.
But that success, and the Silver Star brand, didn't get built by itself. For 17 years, the heavy lifting was – and continues to be – done by a man whose previous experience was not in food but in automobiles.
This is his story.
BATHROOMS AND ICE CREAM CONES

David Alvis tells friends he's from Texas. His friends are quick to remind him he was born in Florida.
When Alvis was 2 years old, he, his parents and two older brothers moved to Longview, Texas, to be closer to kinfolk.
"We were just a really simple, blue-collar family." Betty Alvis was an X-ray technician. Loye Alvis retired after 23 years in the Navy (and three wars), then got a job at a factory. Both had a strong work ethic, which they instilled in their youngest son.
Alvis was 15 years old when he got his first job – scrubbing toilets at the local Dairy Queen.
"You know, there's an art to cleaning a bathroom."

Apparently, Alvis painted a masterpiece.

"Heck, after about six months, I got promoted to making ice cream cones. You had to twirl that top on that Dairy Queen ice cream cone, you know," Alvis said.
FROM CARS TO BARBECUE
In 1991, Gregg Orr had several dealerships in Texarkana but wanted to expand into Shreveport. He needed a sales manager and rolled the dice on a 28-yearold without a college education.
Five years later, the results were clear.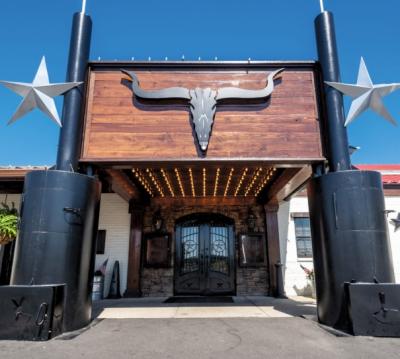 Orr's "roll" paid off. Alvis was named "Employee of the Year." Not for the local dealership. For all of Orr's dealerships.
"For years, I used to say, 'If you look in the dictionary under customer service, you will see my picture.' I am just so customerservice oriented," Alvis said.
The dictionary became obsolete. Alvis did not.
"I had to change it over the years to say, 'If you Google customer service, you will see my picture.'"
But just a month after receiving the company's recognition, Alvis turned in the keys to his upward-trending automotive career. Alvis traded for a make and model he had never driven.
The restaurant business. "I always thought I would probably open a car dealership," Alvis said. "An opportunity came about, and I had some customers who were willing to help. Customers who became friends."
Alvis and a business partner opened Country Tavern Barbecue in Shreveport.
"I just think (those friends) really believed in me," Alvis said. "They knew my word was good."
For nine years, Country Tavern was a success. But for reasons Alvis does not talk about, the time came for him to leave. Alvis started his own restaurant.
Sink or swim, it was all up to him.
FLYING SOLO
In 2005, Alvis opened Silver Star Steakhouse – in the old Bossier City Scholtzky's building. Things went well. So well that a year later, Alvis opened Silver Star Smokehouse on Benton Road in Bossier. After four years, he moved the Smokehouse.
This time, Alvis had some disbelievers.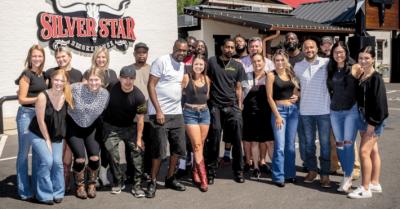 "Everybody I knew thought I had absolutely lost my mind, moving way out there (near) Haughton, in the middle of nowhere."
Alvis was right. "Everybody" was wrong.
"They didn't understand I was at the corner of three major highways (80, I-20 and I-220). That's a pretty good location. It's been tremendous for us."
That "pretty good location" also included extra land. Where others saw trees and dirt, Alvis saw opportunity.
"I started with two acres. I now have 14 acres. I had this beautiful area next to the restaurant. I thought, 'Man, what if we could do an outdoor music venue here?'"
That "thought" became The Stage at Silver Star. For eight years, thousands of (mostly country music) lovers have sung and swayed to the sounds of Dustin Lynch, Pat Green, Sam Hunt and many others.
Three successful businesses. Why stop there? Alvis didn't. He continued to grow, opening restaurants in south Shreveport, north Shreveport and across the state line in Texarkana, Texas.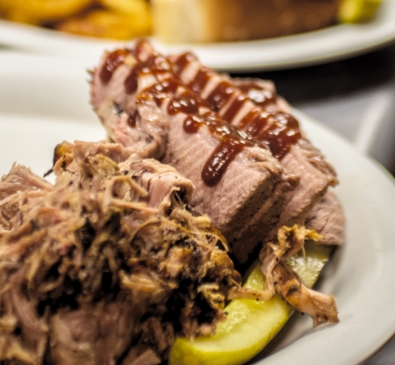 Business was good. Life was good. Trouble was ahead.

THE BRAND AT RISK
By early 2019, Alvis had spent 13 years – long days and nights – building the Silver Star name. What once was a dream had become a success story.
But just two months later, that story was on the verge of being rewritten. The brand was in jeopardy.
"At that point, I was afraid of that," Alvis said.
"That point" was just two months after Alvis opened Silver Star Cantina at the location of his original steakhouse, which Alvis moved to Shreveport.
This was his first try at a Mexican food concept. People loved it.
But one day, "Somebody got sick. Then somebody else got sick. Then somebody else got sick. I thought, 'Wow. What is this? What in the world?'"
Alvis closed the restaurant for two days, cleaning every square inch and everything in those square inches. He sent tomatoes – the ones used to make the salsa – to California to be tested. He spoke with state health experts. There was no answer to why some people – Alvis estimates two dozen – were becoming ill.
Finally – and perhaps just in time – Alvis found the answer. It came from a virus expert "who was up north somewhere."
"She said, 'David, what you have is the norovirus.' She said, 'It's not you, it's not your food, it's not your employees. It could be anyone. It's in the air.'"
Problem known. Solution needed.
"She said, 'Go get you Clorox bleach and do a 10-to-1 formula. You spray down everything – your walls, everything you touch. Do your bathroom every hour on the hour, and your problem will go away.' She knew exactly what she was talking about. The problem went away."
But not before rumors began to spread.
"This world we live in, with social media, a couple of people say something …"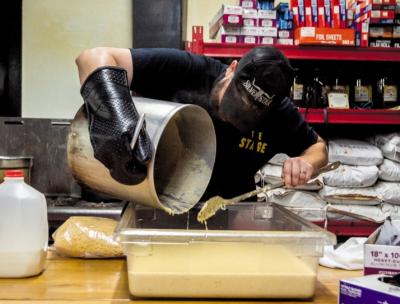 But those "couple of people" were quickly outnumbered by supporters, thanks to the reputation Alvis and his restaurants had built.
"Everybody jumped in and said, 'You've got to understand, he's got the cleanest restaurant. The cleanest staff. The cleanest kitchens.' Suppliers eat at my restaurant all the time, because they say, 'He has the absolutely cleanest restaurant anywhere. The front of the house and the back of the house.'"
Today, Silver Star Cantina continues to thrive.
It was a different kind of obstacle – the lack of instant success – that threatened another of Alvis' restaurants: Silver Star Smokehouse in Texarkana, which opened in 2015.
"We lost a lot of money the first two years," Alvis said. "Because we had enough staying power, we rode it out. Then, it was announced a $227 million hospital was going to be built next door to us. The whole city is coming toward where my restaurant is. Here we are seven years later, and we're just booming in Texarkana."
ESTABLISHING THE CULTURE
Mark Mize had not been Silver Star's director of operations very long when he first saw how Alvis treats his employees.
Mize and Alvis were meeting at one of the restaurants when two new female servers mentioned their cowboy boots – part of their required dress – were uncomfortable. They said they bought them at a "cheap" store.
"David said, 'That's not the way we do things here,'" Mize recalled. "Go to Topps Western World, tell them I sent you, and they're going to get you a pair of boots."
"He often buys servers boots," Mize said. "That was so odd to me. At many restaurants, servers have to buy extra uniforms.
Here he is buying them shoes. It was just the most amazing thing."
Based on stories told by several people interviewed for this story, there's no telling how much money Alvis has spent helping his workers. That help has included everything from tires to tuition.
"One girl came up to me one day," Alvis said. "She was hot and sweaty and had her two little girls with her. She said, 'David, can I borrow some money to buy a tire? I had a blowout on I-20.' She said she needed $25. I said, 'What kind of tire are you going to buy for $25?' She said, 'I'm going to get a used tire.' I said, 'No, you go up here to Gateway (Tire and Service Center) and get you a new tire. In fact, you go up here and get you four new tires.' She said, 'No, I can't afford that.' I said, 'You know what? I can. We're not going to drive up and down the road anymore with those precious little girls on some bad tires.'"
Years later, one of those "precious little girls" went to work for Alvis.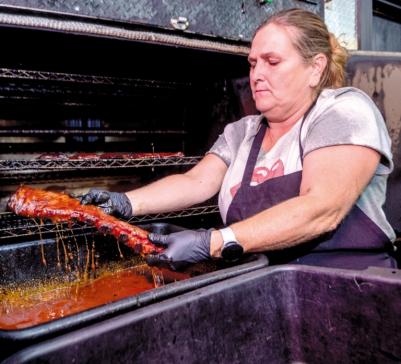 Alvis said that during the two-year pandemic, "There was never a day I was short employees. I may be the only restauranteur in the country who can say that."
He believes that's because of the culture he has established. Treat your employees well, and you will get that treatment back "tenfold."
Tammi and Darren Montgomery were a witness to Alvis' work culture. Their daughter, Staci, was an employee.
"(It's) an environment where you, as a parent, are not worried about their safety," Darren said. "No one is going to talk ugly to them. They're going to be treated with respect and dignity, which I think is the main thing any parent would want when their child is going to go to work."
Heather Kreamer, now a real estate agent, went to work for Alvis when she was 16 years old. Five years later, her father – a friend of Alvis' – died. Alvis stepped in and stepped up. So much so that Kreamer asked Alvis to give her away on her wedding day.
"Even 'til this day, David will say, 'I'm proud of you, or you're doing awesome! You're doing great!'" Kreamer said. "He's always been a big encourager. That was something I lost in my life when I lost my dad. For someone to be excited for me, or be proud of me, or encourage me, is something that's special to me."

ABOUT THOSE BOOTS AND SHORTS
Alvis is big on consistency, and not just when it comes to food. If you dine at a Silver Star restaurant, you are almost certain to be served by an attractive, college-aged female. During the summer, the wait staff is required to wear shorts – some would say "short" shorts – and cowboy boots.
"Somebody said, 'They're trying to be sexy,'" Alvis remembered. "That was never the concept. The concept was to be fun. You were seeing that a lot in the college towns – the boots and the shorts and (during winter) the boots and the jeans. All it was ever generated from was to be fun."
Early on, one server's parents didn't take too kindly to their daughter walking around in shorts and boots in front of hungry strangers.
"Her parents said, 'Absolutely not,'" Alvis remembered. "Then they ate with us twice, and they went, 'Oh, I get it. All they were trying to do was be fun. You need to call David and go get your job back!' They didn't understand it. The boots and shorts and boots and jeans just came out of trying to be fun."

NO TIME TO SLOW DOWN
This is Alvis' silver anniversary – his 25th year in the restaurant business. Alvis has celebrated by working harder than ever. He's bought two restaurants. The former Cork and Barrel – between Bossier and Benton – is now Silver Star North. Monjuni's on Youree Drive in Shreveport will keep the same name and Italian menu.
Alvis has also bought Silver Star Ranch, a catering service.
That makes nine businesses Alvis owns.
"We've got a good five years we're going to stay on the gas pretty hard," said Alvis, who has been married to Laura 16 years. "There will be a lot more coming, I promise. My little girl (Ava) has five more years until she graduates high school, so we're going to stay on the gas pretty hard the next five years."
"Stay on the gas." Alvis' success always comes back to cars.