Wednesday, Sept. 21, 2022
CADA Dinner Live 2022 Preview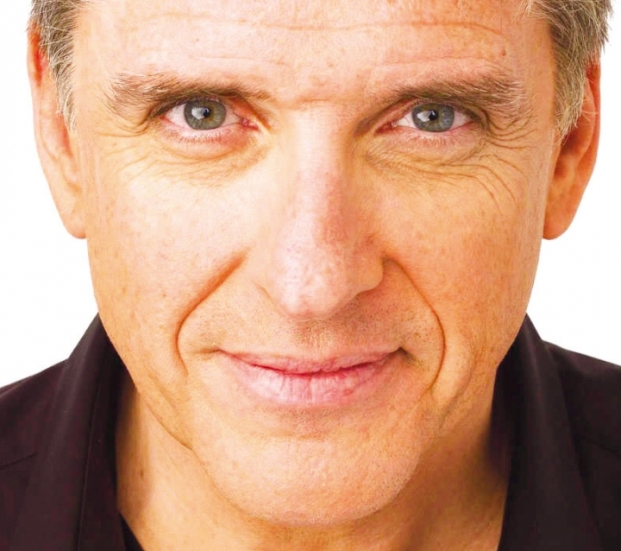 Annual event celebrates sobriety and recovery
It was a living hell. It was a very dark place. I couldn't stop. I couldn't stop."
Carin Cannon was an alcoholic and drug addict.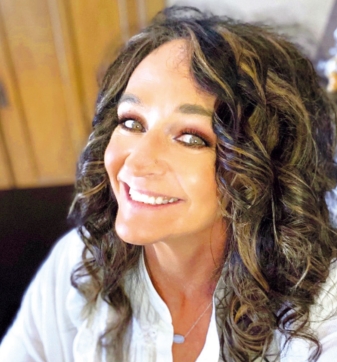 Twice.
"Once I start, I can't stop. At all."
Now on her way to four years being sober a second time, Cannon and others will soon be applauded for their success.
The CADA (Council on Alcohol and Drug Abuse) Annual Dinner Live 2022 will be Wednesday evening, Oct. 5, at Brookshire Grocery Arena in Bossier City. "We see it as a kind of big party to celebrate sobriety and recovery in Northwest Louisiana," said CADA Executive Director Bill Rose. "It's typically not a fundraiser, although we do make a little bit of money. It's primarily an event to raise awareness in the community and showcase some of the work we do at CADA."
Cannon knows that work first-hand. CADA is the organization from which she sought help in 2012 and again in 2019.
"I was an active, productive alcoholic and addict for 19 years before I got sober in 2012," Cannon remembered. "I started drinking when I was in high school – the weekend casual thing. I didn't get introduced to methamphetamines until I was 20 years old. That's when I started trying drugs, so I was a late bloomer." But a few years into her drug use, something changed. Cannon says it was the drug itself.
"It wasn't like it was at first, where you could just do it on weekends and it just be like a functional, going out, partying thing. It had become a habit. All those years, I was functioning, but I would justify it as 'I'm just taking diet pills, and I am drinking just to calm my nerves.'"
After five years in recovery, Cannon – now working at CADA – relapsed.
"I can remember going to church and having to drink a six-pack before I could enter the church because I would shake so bad going into the church house," Cannon said. "That's sad, but that's the truth."
Eventually, Cannon could not go any lower.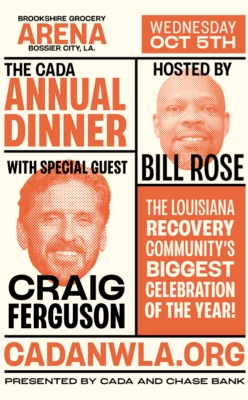 "I literally hit rock bottom. I didn't want to live anymore. I have four beautiful children, and I had put them through so much hell with my relapse. It was a very, very dark place. … I just didn't want to be here anymore."
Cannon "lost everything." Her home. Her car. Her freedom. Her children.
"My oldest two kids didn't want anything to do with me – at all. My son moved to his daddy's (house). My daughter moved to her grandma's (house) – didn't want anything to do with me. My 14-year-old moved in with his grandma. I lost parental rights to him. I lost sole custody of my little girl to her grandma."
Eventually, with an assist from above, Cannon got help.
"By the grace of God – because that's who I give all the credit – I got into some trouble. God knew. If it wouldn't have been for that, I don't think I would have made it back."
Cannon's story is one of many people CADA has helped through the years. Money raised from its annual dinner allows CADA to provide treatment programs for those struggling with drugs and alcohol. This year's guest speaker is Craig Ferguson, comedian and former host of "The Late, Late Show with Craig Ferguson." The Scottish-American is also a recovering addict. To help Ferguson tell his story and provide information to those in attendance, the format for this year's event will be different than usual. Instead of Ferguson standing at a podium and giving a speech, CADA will moderate a Q&A session.
"If we can set up the questions and answers we know that family members may have about recovery and treatment, or how to get on the path to recovery and treatment, it's a little more attractive for those folks, and it helps out the speaker as well."
Every day, Rose sees how addiction can ruin a person's life. He also sees how treatment can restore a person's life.
"Usually when someone is really in that desperate phase of addiction, unfortunately, family and close friends tend to give up on that person," Rose said. "In fact, that person kind of throws in the towel themselves. They're bombarded with medical issues sometimes, legal problems, financial problems – you name it. They are having all these issues in their life, and things seem pretty hopeless. When organizations like CADA provide these folks with some resources and opportunities, it gives them that place to be able to begin to repair every area of their life."
To buy tickets to the CADA Annual Dinner LIVE 2022 or to learn more about CADA, you may visit www.cadanwla.org.