Shreveport Opera Guild to play Santa once more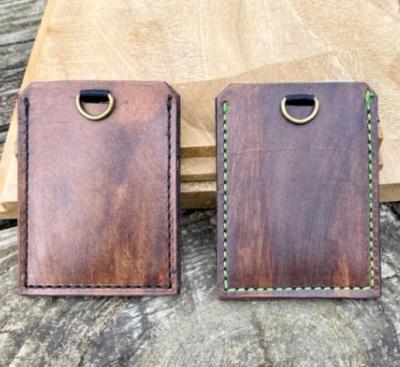 For nearly half a century, the Shreveport Opera Guild has presented to help keep the music playing at the Shreveport Opera. They're at it again this year. The Shreveport Convention Center will be the nexus of holiday cheer Thursday through Saturday, Nov. 17, 18 and 19, with vendors from all over displaying their Christmas finest.
Shopping hours will be 10 a.m. to 6 p.m. Thursday and Friday and 10 a.m. to 4 p.m. Saturday.
Les Boutiques de Noel has been a holiday shopping fixture in Northwest Louisiana for 47 editions, only skipping 2020 due to Covid. Attendees browse through the selections from specialty vendors from a wide area. Every year, the event attracts thousands of shoppers, merchants and creatives from across the United States, offering a wide variety of merchandise.
Adrienne Frierson, one of the event organizers, said, "This is the major fundraiser for the Shreveport Opera. This helps not only the Shreveport Opera, but also the SOX singers, Shreveport Opera Express. Shreveport is one of the few cities in the country that has a resident artists program. I think that is so important."
Frierson said the young singers, professionally trained post-graduate opera singers, complete in New York each summer to be selected for a yearlong residency in Shreveport. "We have people from all over competing just to move here," she said. "We've got this really great training program right here in Shreveport. There's not many in the entire country."
The residents live in Shreveport here for a year and perform. They perform mainstage productions with the opera, but they also travel throughout the entire region and do educational performances in schools in Bossier, Caddo, DeSoto and Webster parishes. wrap up their Christmas shopping lists, "A lot of these schools have little or Frierson said. "The goal is you walk no music program," Frierson said. "It's a really great opportunity. The arts are important, and it's important for the community, and we've got the top of the line in the country right here. That's what it helps us support."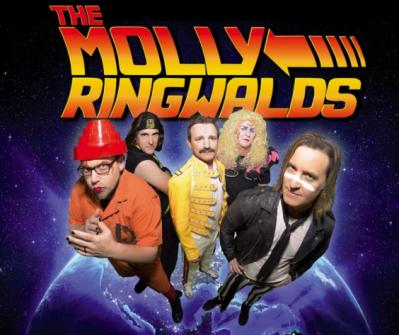 Besides helping keep the opera alive in Shreveport, the Boutique allows folks to in, and you walk out with everybody on your shopping list checked off. We will check the box as far as children's clothes, toys and men's gifts."
Throughout the event, she said they would have special performances from children's choirs to dance troupes to fashion shows. And, this year, Frierson
noted they have two events planned that will be "super fun."
The first is Friday night, Nov. 18, at the convention center. It's an '80sthemed concert party.
"We're calling it Jingle and Mingle with the Molly Ringwalds," Frierson said. "The doors will open at 6:30. You can have private shopping until 8 so you don't have to fight the crowds. Eighties attire is encouraged. Have a beverage, have something to eat. At 8 o'clock the band will start; it will be super fun."
She said tickets are not yet available but will be online on their website, lesboutiquesdenoel.com, or by visiting the "Opera Guild" page at Shreveport- Opera.org.
"Our secondary event, which we have had for the past few years and it's very popular, is our kids' event with Santa Claus, and that's in partnership with SciPort Discovery Center.
It's also going to be at the Shreveport Convention Center, Saturday morning, Nov. 19, at 9:30. It's $20 a child, and that includes a one-day adult shopping pass. SciPort will make peppermint ice cream, we'll have doughnuts and hot chocolate, a fun kids' activity, and then Santa will be there."
Also new this year is another din ing opportunity for Boutique attendees.
"We will have buffet-style lunch available for purchase every day between 11:30 and 1:30. That's something we did not have the last couple of years was a buffet style, a nicer lunch," Frierson explained. "The concession stand will be open throughout the shopping hours."
You can check the websites for more information about Les Boutique de Noel, last-minute additions to the vendor list and updates on all the activities.
You can buy tickets at the door as usual or online and skip waiting in line at the door. Parking at the convention center is free.