Tubbs continues long tradition of excellence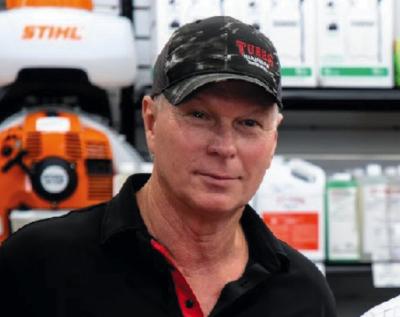 Long ago, Don Tubbs was given advice on how to run a successful hardware store.
"Listen to your customers," said Julian Holmes, who sold Holmes Hardware to Tubbs in 1979. "Don't run your business from your office. Let your shoes be your office. You meet those customers up front. You have a want-list in your front pocket, and you find out what customers want, and you fill their needs. You serve the community."
Tubbs has followed that advice, which is a big reason why Tubbs Hardware is 43 years old and going strong with two locations (Bossier City and Benton).
"I tell my staff all the time that we're in the service business," Tubbs said. "We're in the business of helping people. The success will follow if you're helping people."
Actually, the seeds of success for Tubbs Hardware were planted 100 years ago. That's when, in 1922, Sibley Hardware was founded. In 1949, it was sold and became Holmes Hardware. That's where Tubbs worked after school.
"Mr. Holmes was a real nice gentleman who allowed me to thread his pipes, cut grass, put together grills, put together his lawn mowers. He would have a list for me to do. As I was growing up down there (in Bossier's East Bank), Holmes Hardware was a big part of my life. All of the old Bossier people down there were a big part of my life."
Then, at the ripe old age of 19, Tubbs was given an opportunity to buy the store.
Don Tubbs worked at Holmes Hardware.
"(Mr. Holmes) came up to me and said, 'Little Tubbs, my wife is sick and I'm in my 80s. I want to sell you the store.' I said, 'Mr. Holmes, how are you going to do that? I don't have two nickels to rub together.' He said, 'Well, I want to ownerfinance it to you.'"
One owner-finance deal led to another, which led to another. Before long, Tubbs owned two hardware stores and a piece of land.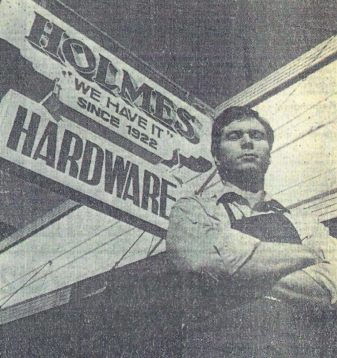 "It was a God thing. I barely got out of high school. I wasn't the brightest bulb on the Christmas tree. God's just been good to me. I've always worked, and I've always been good to people. They were willing back then to owner-finance it to me. I don't think people do that very much nowadays, but it worked out well for me."
Eventually, Tubbs built his current Bossier store (615 Benton Road), but that's not to say there have been some bumps Tubbs has had to smooth out.
"When we first started, I had a little appliance section, and I had a lawn and garden section. About that time, the big box stores came to town. Walmart came to town. I had to rethink what a hardware store was. I gave up the live plant – seeds and things like that – and started selling power equipment. … It started flourishing. It fit well with the hardware business. It was a good niche for me."
Then there were the early '90s when Mardi Gras became "a thing" in Bossier.
Tubbs' success started at an early age with an after-school job that led to store ownership and later, a flagship store at 615 Benton Road.
"(The krewes) would have their bals across the street (at the Bossier Civic Center). The start of the parade was there. I started noticing that on Saturdays – my biggest day – there were a bunch of people in front of the store wanting Mardi Gras items, and my regular customers couldn't get to me. Being an entrepreneur and a man of opportunity, I said, 'You know, if they're going to block my store and take my biggest day away from me, I'm going to start selling those people stuff."
Before long, Tubbs Hardware was the place to buy all things Mardi Gras – including king cakes. But even that wasn't without a lump in the batter.
"I started distributing a king cake out of New Orleans. (People) would complain about the flavors. They would complain (the cake) was too dry and didn't have much filling in it. One day, I was watching TV, and Emeril Lagasse was teaching (former 'Good Morning America' host) Joan Lunden how to make a freeze-thaw cake. You put all the ingredients in it – and you freeze it – but you haven't completed the recipe until you've thawed it. So, it's a freeze-thaw recipe. I started researching how to do king cakes that way. I started producing my own king cake about 25 years ago. Now, I sell over 10,000 in a 60-day period out of a hardware store."
Despite his success and longevity, Tubbs doesn't plan on retiring – or slowing down – any time soon.
"I always tell people that when you walk up on a big boulder that is stuck in the mud, it's a lot of effort to get it moving. But once you get it moving, all you have to do is put a little more pressure behind it to keep it moving.
So, I'm at that point now. I enjoy coming to the store. I'm keeping the boulder moving. … I feel like I have another 15- 20 years in me."