Pyromania Fireworks Light Up the Night
Curtis Elkins uses dazzling fireworks like a paintbrush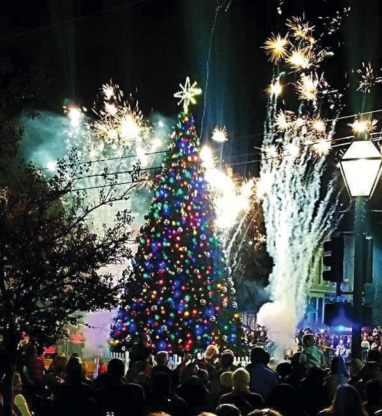 By day, you can find Curtis Elkins in an operating room or cath lab, watching patients have heart surgery or stent implants.
By night, you can find him playing with fireworks.
Yes, opposites attract, and two very different professions attracted Elkins. He is the director of cardiology services at Ochsner LSU Health- Shreveport. Elkins has been in the medical field since 1996.
But since 2008, Elkins – the owner of Pyromania Fireworks – has had what he calls another full-time job. Elkins has provided hundreds of thousands of people throughout the South with spectacular shows – often choreographed to music – which light up the sky.
"There are a lot of times when I meet with clients after work, and I'm in scrubs," Elkins said. "They're like, 'What do you do?' Well, by day I'm a nurse, and by night I'm a pyrotechnician!"
Elkins went to college on an engineering scholarship. After two years at Louisiana Tech, he transferred to Northeast Louisiana University (now the University of Louisiana-Monroe) and studied nursing. While Elkins was building his career in the medical field, he started scratching the itch he had as a child – pyrotechnics.
"I was very mechanically inclined, and I liked working with my hands and designing stuff. … The labor is one thing – assembling everything and putting it together. But the design and the artist side of it really intrigued me. Being able to design the shows and the music, and the choreographing that goes with them – that's what really interested me the most."
Elkins started with a couple of fireworks stands. The retail side was nice, but "show business is where I always wanted to be."
So Elkins became friends with – and mentored by – Craig George of Natchitoches. George was producing fireworks shows and encouraged Elkins to get in the game.
"Curtis, there's not any people like us," Elkins remembers George saying. "There's a niche we can build. There's not anybody in this region that does what we do."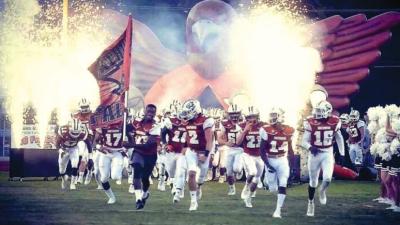 Since then, Elkins has gone from producing his first show – Northwood Hill Country Club's July 4th event in 2008 – to putting on 400-450 shows a year.
"When we started this, I honestly had no idea it would become what it has become. That's a blessing. It's given me a great opportunity to do a lot of cool things."
Things like producing shows for the city of Shreveport and the Shreveport-Bossier Convention and Tourist Bureau (SBCTB).
"(Curtis) is amazing with which to work," said SBCTB president Stacy Brown. "His attention to detail, creativity and safety always produces a first-class, phenomenal show. His love of this community shines through all that he does."
Elkins insists no two fireworks shows are the same.
"I think that's what sets us apart. We personally design every event to the client, to the venue, to the location. We try to bring as much wow factor as we possibly can. We want people to say, 'This is the best show we've ever seen.'"
Pyromania Fireworks is licensed in six states – Louisiana, Texas, Arkansas, Mississippi, Alabama and Florida. The company puts on shows for clients with small budgets ($1,500) and large ($60,000).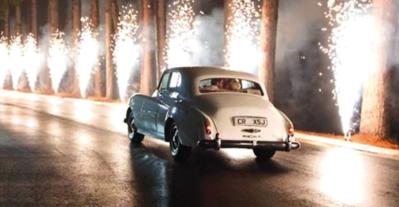 Considering the size of the show and the logistics involved, the annual KTBS Freedom Fest Finale on July 4 is Pyromania's biggest event.
"I've got (as many as) eight teams on a Zoom link," Elkins said. "We're all patched in to KTBS. We have all the city officials involved. You're not only starting music at every location – you're starting the show. Those take a lot of work."
That work has paid off with a happy, repeat customer.
"KTBS turned to a local company we could trust for our (show)," said KTBS station manager George Sirven. "Curtis Elkins with Pyromania delivered."
Emphasis on the word "local." "Prior to KTBS using Pyromania, we used a national fireworks company that had a presence at most national events," Sirven said. "When we switched to Curtis, we ended up with a better show than (with) the previous vendor."
Again, emphasis on the word "local."
"We're local. We're invested. We're in this community," Elkins said. "Any dollar spent – anything done with me – is benefiting a Louisiana family. Not only that, but when I do an event, I have a vested interest in it because my name is on the line. I'm tied to this business. People know this is Curtis Elkins and his team (12 employees). There is a certain sense of commitment and loyalty we can offer that a national company cannot."
At age 50, Elkins isn't sure how long he will continue working "two full-time jobs." But for the time being, he continues having the best of two worlds.
"I love both career paths and both things that I get the opportunity to do."