Clint Davis, M.S., LPC, CSAT, CCTP
Holistic treatments to make lasting changes
It's the start of a new year, and many are resolved to fix something they don't like about themselves. Maybe it's losing weight or breaking a bad habit. Maybe it's better relationships or better self-care. Or perhaps it's more serious, like overcoming compulsive or addictive behavior.
Sometimes, people discover the problems are bigger and deeper than they realized and that they can't tackle the problems alone. Sometimes it takes a different approach.
Clint Davis Counseling & Integrated Wellness takes a holistic approach to "helping people make lasting internal changes for external growth and success." It's a rare approach in modern care, Davis said.
"We have this culture, especially in America, where we look at people in sections," he said. "We kind of silo them up, and we have disconnected mental, emotional and spiritual health. We have our doctors who treat the physical. We have faith people who work on the spiritual. Even in the physical, we have PTs and chiropractors and all these things.
"But what we know is there is overlap in all of them. For example, if you are sick or stressed out, then your cortisone levels are super-high, and you may have rashes or bumps or things in your physical form. We know these things, but we don't typically connect them."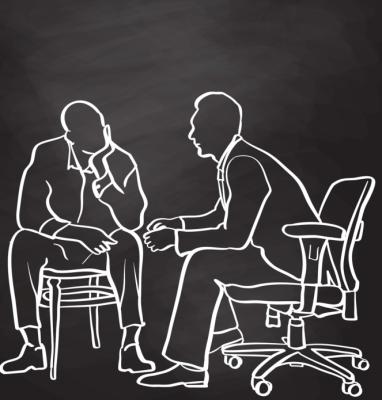 Davis and his team of practitioners strive to connect those elements in a person's life.
For example, if a patient goes to the chiropractor for treatment one week and returns for the same issue the following week, it might not be just a pain in the neck.
"How do I integrate these other philosophies into what we're doing?" Davis said.
"How do I think about this person I am seeing for a car wreck injury with PTSD that they may need chiropractic or PT, and how do those things flow together? And how do I teach the PT or chiropractor to think about them from a PTSD, trauma-informed kind of way? We can integrate that in each area. They feel like they are being seen as a whole person. That that person is there not just to get their money to fix that shoulder. That's the primary job. But how can I be loving and patient and kind with you? How can I be therapeutic to you, which helps in the healing as you're going?"
The integrated approach is a departure from Davis' early days. He attended Fuller Theological Seminary in California, receiving a master's degree in marriage and family therapy. That was a "very systems-oriented" training where he learned to think about "how things work together."
"I worked with kids through the Medicaid system and through juvenile court. It was treat this kid. They are a problem. They have this behavior. Fix that and move on. But what about the parents? What about the school they're in? What about the system? It's a lot of symptom treatment without really getting to root causes."
Davis further explored integrated services after his first son almost died twice because of a food allergy. In pursuing a cure, Davis was struck by the fact that no one asked about the family's mental health throughout the process.
"No one ever asked us how lack of sleep was playing on our anxieties. How him almost dying several times, having to find formula, having to run around Louisiana to find a special-needs formula, how that was affecting us. No one ever asked."
Davis formed a coalition of like-minded professionals in the fields of physical, mental and emotional care.
"What if we all had a basic understanding of the human brain and anatomy and the science of mental health?" he asks. "We could all tend to that a little bit as we go, and vice versa."
For example, a client might come to a counselor seeking help for an eating disorder.
Under Davis' integrated approach, the client would receive counseling for any mental or emotional issues related to food. They also would be referred to a nutritionist for the knowledge and skills they might need in the grocery store, the kitchen and restaurants to eat better.
In his work as a counselor, Davis has seen clients with a variety of issues, from poverty to trafficking, addiction and childhood trauma. The first step, he said, is making the client feel seen, heard and validated.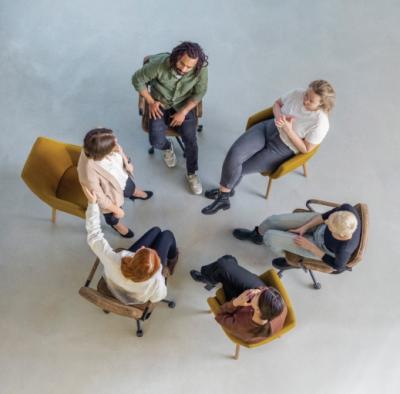 "It's amazing how that little thing changes everything," he said. "A little bit of good can outweigh a lot of bad. You can have bad experiences with humans your whole life. They can all treat you like crap, and it's not irrational for you to have the problems you have. It's very rational based on your experience."
The goal is to move the client to a place where they take personal responsibility for their life.
"Our success rate is high for people who come in and stick with it," Davis said. "It's hard to measure that. We try to touch all of that. We want to work ourselves out of a job. We do that by teaching them you're in charge of your life."
Davis' integrated approach is about facilitating the right connections for clients. "We can't make them exercise, or read more or do the work or be honest and vulnerable with each other," he said. "But we practice that really well in here, and it transfers to where they feel safe enough to try it out there."
Davis said he had seen a growing trend in issues related to isolation, especially among teens and children. Among the problems he has seen:
• A 200% increase in self-harm among girls ages 10-14

• A 176% increase in suicide among teens

He said many of these issues predate COVID, but COVID was a trigger for many. "COVID opened our eyes to root problems," he said. "The biggest thing I have seen is dopamine addiction – the constant ability to entertain ourselves. Social media. Being on our phones constantly. All that stuff has increased significantly. The more comfortable we have become, the more anxious and depressed we have become."
Part of the problem, he said, is the false sense of connection social media creates.
"We don't realize how isolated we are on these screens, thinking we are connected to people, when in reality we aren't meant to be able to do that," Davis said. "It's causing more anxiety and more fear of missing out."
Davis is upfront about integrating spiritual life into treatment programs.
"Behind that, for me, is always integrating theology and psychology. For me as a Christian, with clients who are Christian, how do I help them make sense of anxiety and depression and pain and suffering in light of the Gospel?"
But it goes beyond telling a client to read the Bible more.
Not everyone who comes to the practice is a Christian.
"I have plenty of clients who don't believe, and it never comes up," he said. "But let's make sure that what they say they believe adds up in their life. Those core beliefs shape their actions."
The ultimate goal, he said, is making people healthy so they can love themselves and others and be kind and gracious.
"At the end of the day, we feel broken because of something that happened to us," Davis said. "For me, the integrated part is getting down to what that person believes about themself. It's more than just changing my behavior."
Clint Davis Counseling & Integrated Wellness has five offices across north Louisiana. The website, clintdavis.com, features a blog and a podcast, and Davis is active on social media. It's a place where prospective clients can learn more about the services, but it's also a chance for Davis to "be a light in that dark space."
"There's not a whole lot of positivity," Davis said of social media. "What we do well is sharing complex ideas in powerful and simple ways that hit people in the heart. It resonates with their experience. In a small way, it encapsulates what they deal with all day."