Robinson Film Center celebrates 15 years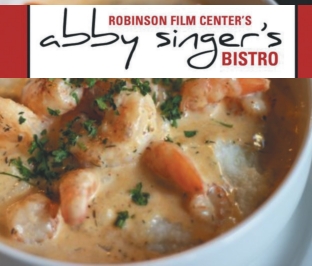 The buddy plot is a popular motif in film, television and even some stage productions. It involves two people collaborating on a great adventure filled with lots of ups and downs.
Such a scenario might describe the 15-yearplus journey of Shreveport's Robinson Film Center.
According to the center's website, in September 2002, a group of film buffs met to discuss creating an art film center, where movies made for artistic reasons rather than commercial profit would be screened. It's typically targeted at a limited audience and can be experimental, using highly symbolic or avant-garde motifs.
But the RFC story goes back even farther to that buddy story.
In 1983, two young Ph.D.s returned to their alma mater to teach. The team of Bruce Allen and Jefferson Hendricks, for alphabetical organization only, were, respectively, professors of art and English with a mutual appreciation of art films.
Allen has since retired to devote his labors to more personal goals, but Hendricks remains a professor at Centenary College in Shreveport. Forty years ago, the buddies were full of youthful enthusiasm.
"We started the Centenary Film Society that year in Mickle Hall," Hendricks recalled. "We both went to graduate school to places where they had a lot of films on campus, and we said, 'why not here?'
"We went to [then Centenary President] Don Webb and said we need $5,000, which was a lot of money, to start a Centenary film society for the campus, for the community, and it would be good for the college. And he said OK."
From that initial approval through the 1990s, Allen and Hendricks showed art films on the campus, even branching out to a local shuttered multiplex to share their love of cinema. Others apparently shared their enthusiasm in the community. Local businessman Marian Marks organized a meeting of like-minded individuals who would become the Red River Film Society. Marks was a Louisiana Public Broadcasting board member at the time and told the group that LPB was interested in starting a north Louisiana film festival.
One of the Centenary students who shared a passion for art films, Chris Jay, was the president of the Centenary Film Society for a couple of years and enthusiastically signed on to the project.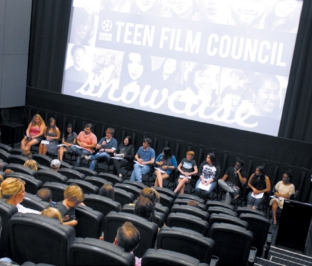 "I feel like I was a part of the planning process," Jay said, "and a major volunteer. I hosted movie screenings all over the community. I would be the one to lug the projector and show the movie. I must have taught filmmaking classes to everyone from 8-year-olds to seniors in high school all over the city of Shreveport to get the word out that film could be educational. I was actually hired at one point as director of educational programming.
"That was Sylvia Goodman's big idea that she could get people to support the cinematic arts as long as she could connect it to education." Goodman was the lady who became the major fundraising force for RFC.
"The bottom line was explaining to people what an art film house was," Goodman said, delineating between art cinema and commercial movie houses. "Then I went to people that were interested in the arts and then to government sources."
She said Jerry France, a former film industry expert, was also instrumental in the fundraising effort.
Jay described the story of RFC as a 20- year evolution. "To me, the Robinson is like this totally against the odds, incredible place that wouldn't have existed without so many people pulling on it and pushing on it and making it happen. All the people over the years who made it possible."
"We're all excited about the Robinson 15th anniversary," Hendricks admitted. "That's pretty amazing to me that we made it 15 years. We called it The Impossible Dream back when we were putting it together. We were very aware that we were doing something that was going to be quite a challenge.
"I guess we were as idealistic and crazy as Don Quixote.
"It was a concentrated effort of the board and Sylvia [Goodman], and a lot of people came on board. And by 2007, we had our money. We were able to open in May of 2008."
Goodman was instrumental in persuading Bill Robinson to lend his name and financial backing to the fledgling art house. Robinson worked for and helped build a shipping company on the West Coast, which he and his partners built in what would become DHL Express, the international delivery firm. In the early 2000s, he returned to Shreveport part-time and got involved with what would become RFC.
Over the years, the center has had several executive directors. Currently, the man sitting in that chair is Wendell Riley, who comes from a diverse background in film, animation and education. "It's really a job where I have the opportunity to combine my professional skills but also my passion," Riley said. "I've always been passionate about film since I was a kid. So, every day is fun, and every day is a challenge.
"I would not enjoy this job as much as I do if I did not believe in the mission of RFC," he stressed.
Goodman cited a couple of bullet points about the RFC mission. "Not only do we show art films, but we show films for children, for senior citizens, we have specialty films. We also teach film and filmmaking. We have rental spaces for events.
"Right now, there are two Academy Award nominees playing at the Robinson. You're not going to find that at the regular film houses."
Bruce Allen has since retired to enjoy working on different projects, but he's still a keen proponent of RFC. "It means a lot to be able to go see movies like Jeff and I watched in college. And we don't have to bring the film and show it. Just go and watch.
"I think [RFC is] something that pulls people to downtown. Since it opened, Artspace moved into the area, numerous galleries have cropped up.
"It has been really important for downtown, which has had to make a comeback since the inner city collapse of the '80s. In the '70s, it was a vital place with lots to do, but a lot of things cleared out.
"SRAC and the Film Center have been instrumental in helping to revitalize the downtown arts district in particular and downtown as a whole."
Hendricks said, "What I'm proud of is how the community rose up to support it, to get it made, and how they've continued to support it."
Executive Director Riley laid out the plan for the year-long celebration. "The overall goal of this year is to really showcase and highlight the legacy of Robinson Film Center and the impact that we have been able to have in the community. And what we hope to do going forward. We believe that we can do that as we have always done by bringing people through our doors and showcasing a diverse set of programming that's centered around film."
RFC will celebrate, and the buddies who nurtured the dream will be able to sit back and relax and experience what Riley describes as "running the gamut from addressing social issues through film to watching nostalgic stuff, to showing Oscar contenders like we are.
"It's a fun ride. It's an awesome place to work."