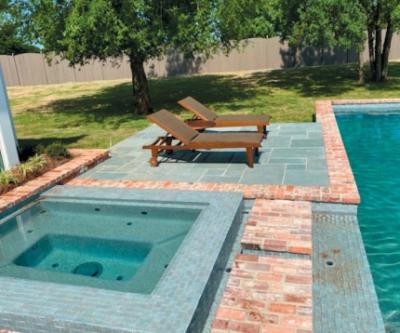 A quick trip to Corner Collection on Line and your summer outdoors will take on a stylish and comfortable air. They carry a large selection of outdoor furniture to make your pool more than just a place to get wet.
According to the owner, Reggie Grieder, one of the most popular items nowadays is tanning ledge furniture. "Pretty much everybody who builds a pool puts a little tanning ledge in the pool," he explained.
Corner Collection has a selection of high-density polyethylene furniture that's durable, good-looking and designed to work in or out of the water.
"You can sit in them, get some nice cool water on you in the sun, and be chilling like you're on the beach, you know?"
In addition to the ledge furniture, Grieder offers patio furniture, fountains, fire pits, pottery, ironwork and custom-painted pieces. "They look good, they look stylish, and they're very functional, too."