2023 MBOA Honoree - Non-Profit Professional
Carla Buntyn, Ph.D.
Carla Buntyn is a Shreveport native. She received her Bachelor of Business Management with a minor in business administration, a Master of Human Services, and a Ph.D. in criminal justice. Carla identified the urgency of needs for individuals who desired a second chance at success in the community and, in 2013, founded Compassion for Lives.
Compassion for Lives focuses on reintegrating individuals back into the community: whether from prison, veterans, at-risk youth or individuals seeking growth opportunities. Their vision is to allow individuals the opportunity to seek and accept a life-affirming philosophical foundation to guide their activities with the opportunity to succeed with workforce development and personal growth.
Her passion for filling gaps by volunteering in her community started with a partnership with Caddo Correctional Center by providing career readiness training, among many other services.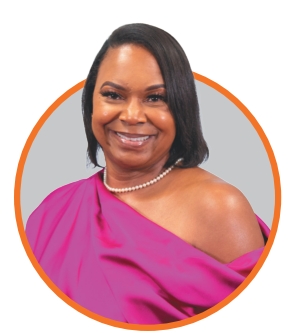 Katrina D. Early
Katrina D. Early has a passion for serving her community. After graduating from Arkansas State University, she received her start in the professional world with State Farm in 1995. Katrina was appointed as a licensed State Farm agent six years after her initial start. She began operating her own agency in South Shreveport, serving the insurance and financial needs of North Louisiana for over 28 years with State Farm Insurance Companies. Simultaneously, she served her country as a reservist in the United States Army, and after 21 years, Katrina retired.
In 2010, she continued to pursue her passion for service and founded Make Me Mold Me Empowerment Inc., which focuses on philanthropy, teaching, self-development and leadership skills. Katrina is dedicated to her family, her community and her faith.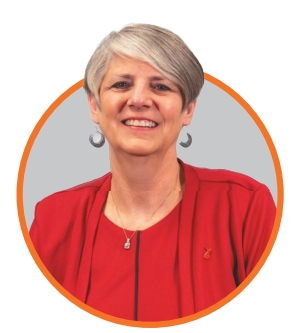 Jill Margaret Lucero
Jill Lucero is the regional director for the American Heart Association in Northwest Louisiana. Jill has been committed to raising awareness about heart disease for 12 years. Her passion comes from her son, who was saved by CPR on the soccer fields when he was 15.
She is responsible for community and corporate involvement and education. She manages and coordinates the annual Northwest Louisiana Go Red for Women, Women of Impact, Heart Walk campaigns and other events.
Jill volunteers with NORWELA Council Boy Scouts of America, is active with the Commission for Women of Bossier City, past-president of the Benton Rotary Club, and is a board member of the Bossier Lions Club.
Jill is married to Ted Lucero and has two children, Gaylon and Juanita, and a grandson, Fred.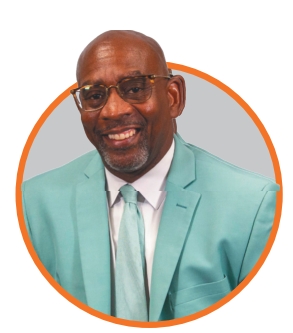 Al Moore
Al Moore grew up in Shreveport and graduated from Fair Park High School. He joined the United States Navy and served honorably as a radio broadcaster for four years after attending the School of Navy Telecommunication in San Diego, Calif. After his military service, he attended Southern University in Shreveport and earned an associate degree in communications.
Moore is the executive director of Christian Service, providing clothing and emergency assistance for the most vulnerable throughout the Shreveport/Bossier area. The mission of Christian Service is to provide for the hungry and those in need in an atmosphere of dignity and respect. Christian Service has served for more than 52 years by providing two hot and nutritious meals a day, 364 days a year, no questions asked. In 2022, 72,253 meals were served, a 41% increase from the previous year.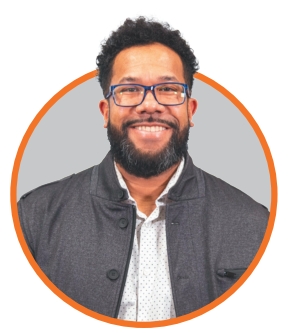 Wendell Riley
Wendell Riley is the executive director of Robinson Film Center (RFC). His professional career path has certainly been an unconventional one, with many stops along the way. He earned his bachelor's degree in marketing at Morgan State University in Baltimore, Md., and an MBA from Radford University in Radford, Va.
Wendell found himself having difficulty settling into a career in business and finance. Shortly after relocating to Shreveport, he joined the Moonbot Studios team. This opportunity changed the trajectory of his professional and personal life and set him on the path to where he is today.
Robinson Film Center is a nonprofit arts organization that educates, enriches and entertains through film, exhibiting independent, big-budget, international, classic and locally made movies. RFC regularly hosts special screenings featuring live introductions and Q&A sessions with filmmakers, scholars and community leaders.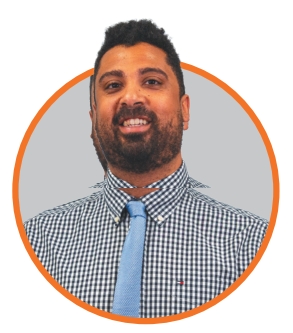 M. Tyler Spears
M. Tyler Spears is the community relationship manager at the Volunteers for Youth Justice (VYJ). When VYJ posted that they were looking for a new recruiter and trainer, he recognized he was uniquely qualified for the position. Tyler now shares in the community about CASA, TBRI and mentoring, so local families can have the support they need.
He also volunteers at CASA, advocating for babies and toddlers, giving them a voice in court. In his first year, the total number of advocates grew by 11%, a promising indicator they're getting closer to the goal of having an advocate for each child in care.
VYJ is a local nonprofit dedicated to helping families in crisis. They have several programs to help teachers, parents and other caretakers meet the needs of children who come from hard places.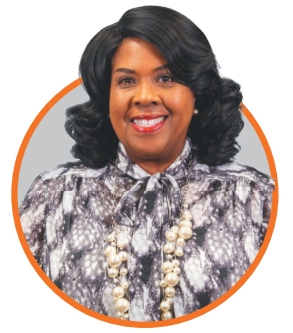 Yolanda L. Thomas
Yolanda Thomas is the division director of care coordination for Volunteers of America of North Louisiana (VOANLA). In this role, she serves as program director of Choice Neighborhood, a federally funded program supporting residents at the Bayou Grande Apartments in Allendale, Ledbetter Heights and the West Edge of downtown Shreveport. Her work with VOANLA as program director for multiple programs has strengthened best practices in case management. Yolanda earned a bachelor's degree in business administration from Grambling State University.
A native of Bossier City, Yolanda is married to her college sweetheart of 40 years and is a proud mother, grandmother, and college football and golf fan. Yolanda has worked for the Louisiana State Children's Health Insurance Program; PEACE Inc. in Syracuse, N.Y.; Community Action Agency of Oklahoma City; and in Bossier City government.