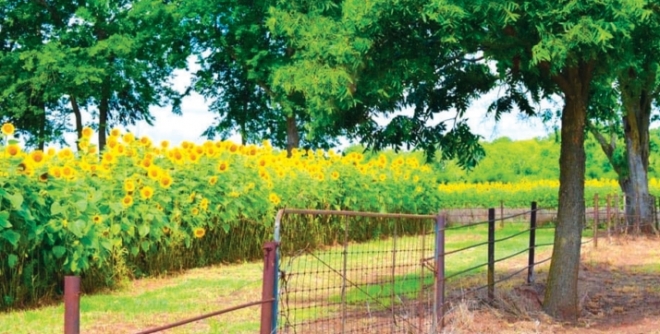 Flowers and fun in Gilliam lead to trails of fun
Fields of sunflowers grow outside of Gilliam, inviting pictures and picking.
In 1995, farmer Gordon Boogaerts planted acres and acres of sunflowers along Highway 3049 in northern Caddo parish.
Twenty-eight years later, the seeds of his work continue to bear beauty.
The annual Sunflower Trail and Festival – now in its 24th year – is June 17. This is your opportunity to see tall, beautiful sunflowers and, if you like, cut some and bring them home.
"It's kind of like a new life, or a new beginning, every spring," said Margaret John, vice president of the Red River Crossroads Association, which puts on the festival. "It's a community effort to beautify our part of north Caddo Parish and to give back to the community. For them to have something to enjoy. It's a free festival. No one has to pay anything to come. They can pick sunflowers along the trail. Bring some scissors or some shears with you."
In addition to sunflowers, you can enjoy food, arts and crafts. Those will be near the festival's main gathering spot – the library in Gilliam.
You will also find a kiddie park, a clown and face painting.
"It's just a good family-outing day for everyone to enjoy something they don't have to spend a lot of money on to have a good family time."
The library will open during the festival, allowing you an opportunity to learn about this part of the state.
"We have a museum in there that tells about north Caddo Parish and the people of north Caddo Parish. We also have maps of plantations. We have books about the Caddo Indians."
Something new to this year's festival is a mural on the side of the library. The Red River Crossroads Association contracted with artist Diane Long, whose design features sunflowers, cotton and corn – three things for which the area is known.
To learn more about this year's festival, visit www.redrivercrossroadshistorical.org.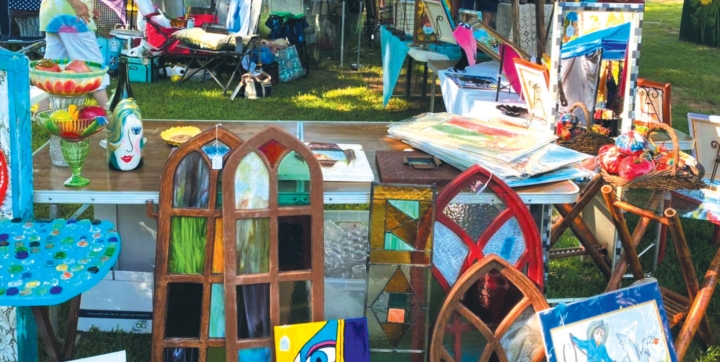 Arts and crafts are a staple at the Sunflower Festival.