BUILT BY VINTAGE HOMES
2305 WOODBERRY AVENUE SHREVEPORT
PROVENANCE
Check out the many builders, subdivisions and businesses who contributed to the 2023 Parade of Homes
With two sons grown and out on their own, Glen and Kathleen Kelly no longer needed – or wanted – an almost 6,000-squarefoot home with a large yard.
"We're downsizing," Kelly said. "I'm trying to get as low maintenance as I can get. We wanted to go to a one-story with a small yard. It's just a new season of life for us."
Soon, the Kelly's will move into their new home – a 3,100-square-foot custombuilt house with a small yard – in Shreveport's Provenance subdivision.
"We are very excited," Kelly said. You can get a look at the Kelly's new home – and 23 others – by visiting this year's Parade of Homes (POH). On the weekends of June 17-18 and 24-25, you can see newly constructed homes, remodeled homes and outdoor living projects. Each house will be open from 1-5 p.m. Tickets are $10.
"We have homes in every price point, every taste, every style," said Dixey Robertson, executive officer of the Home Builders Association of Northwest Louisiana. "It's a great way for the consumer to see what the trends are in new construction and remodeling, and get an idea about what our market looks like as far as where new developments are, where new subdivisions are, and have an opportunity to meet the builders and vendors who will be in the homes during the Parade. It's when our association showcases the best of the best."
Johnny Wimberly of Wimberly Homes will have two houses in the POH. One is in Northwood Oaks in Blanchard, and one is in Bella Maison, south of Flournoy Lucas Road in Shreveport. Wimberly is anxious to show his work, but as they say in real estate, it's all about location, location, location.
"I've got a couple of different communities/developments that I want people to know about," Wimberly said. "I want people to know about the community and the homes themselves. I'm using (the POH) as a marketing tool to let people know these neighborhoods are here, and there are homes being built in these neighborhoods."
Wimberly's homes in the POH are spec houses. However, Wimberly – whose father was a homebuilder until retiring in 2005 – builds just about as many custom homes as he does spec homes.
"I'm pretty diversified," Wimberly said. "I will build a $250,000-300,000 spec, or I could be building a millionand-a-half-dollar custom house. I'm about 50/50."
When the Kellys decided to go smaller, they had a vision for their new home.
"We wanted an open floor plan for the living room, kitchen and dining area," Glen Kelly said. "We wanted a big garage. I have my kayak, and I like to fly fish, so I wanted a pretty big garage to store things. We did a porch with a screen so I could use the porch more."
Kelly isn't an architect – he's a semiretired geologist. But that didn't keep him from putting his ideas on paper.
"I actually looked through a lot of plans. I put everything in Excel – drew the floor plan in Excel. That's where I started. I did all that myself."
Then, the Kellys met with Justin Sevier of Vintage Homes. After that first meeting, Kelly knew he and his wife had found the right home builder.
"I have to get comfortable with people – know that people are going to respond to me, call me back," Kelly said. "I don't mind if things go wrong. Things are going to go wrong. But as long as there's good communication, I really don't care what happens, to be honest with you."
In fact, the right fit between the home buyer and home builder may be just as important as where you choose to live.
"It's a very personal relationship for someone to build a home for you, or to buy a house that someone has built," Robertson said. "People ask me all the time, 'Who is the best builder?' or 'Who should I get to build my house?' I say the relationship is not unlike dating. Meet with someone. See if you click. Do you have the same mindset? The same priorities?"
Think of going on the POH as a form of speed dating.
"The builders being in the house makes it so much more convenient for the consumer to meet several builders over the course of one or two days, and also to see their work," Robertson said. "There's nothing like that face-to-face meeting and introduction to get a feel for how somebody works. There are a lot of great builders, but you need to find a person that's going to work best with you and your family – and what you're plans are for your home."
Wimberly and his staff keep a close eye on changing trends, so he can build what buyers want. But there's no substitute for hearing straight from the buyer's mouth.
"Most of it is off feedback – showing feedback responses," Wimberly said. "If we have a plan that doesn't go well, typically, the realtor in the feedback response will tell us, 'The bedrooms were too small,' or 'There weren't enough kitchen cabinets.'"
Nancy Harner, a real estate agent with Diamond Realty and Associates, has nearly 25 years of experience. While things can get busy, she recognizes the value of taking a few minutes to give feedback.
"I think it's important because builders need to hear what potential purchasers are saying," Harner said. "It lets them know the agents are asking the right questions – 'What about this property do you like most? Is there anything the builder could do to make it a viable property for you to consider?'"
And just because a potential buyer doesn't like something about a newly built home, that doesn't necessarily mean the two sides can't work something out.
"It could be something that may be an easy fix," Harner explained. "Maybe the cabinets are painted a color that's not pleasing to the buyer. That might be an easy fix to remove that objective and let the client move forward to purchase. Sometimes it's little things that a builder is willing to adjust."
The homes you will see in this year's POH will showcase some of each builder's best work.
"You'll notice in real estate listings, 'This home is in the POH' because the builders show out," Robertson said. "They put lots of upgrades and lots of new features. You will see a lot of appliance, lighting and finish upgrades, like the flooring. They know the doors are going to be open and thousands of people are going to walk through, so they definitely put on a show."
To buy tickets to the POH, and to learn more about the event, you may visit www.POHtickets.com.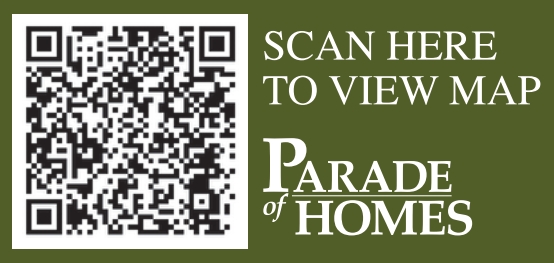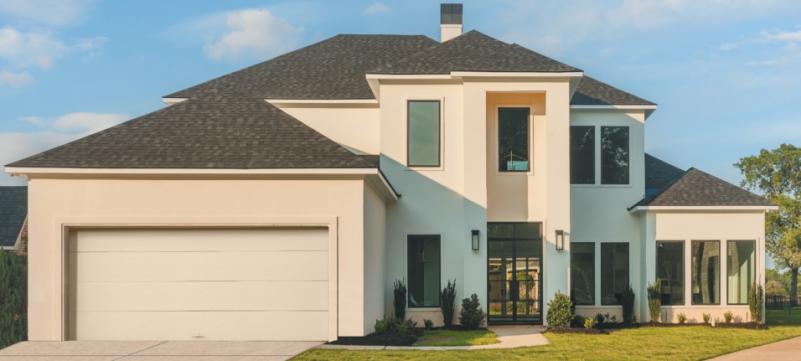 BUILT BY MJ BUILDERS, LLC
551 CANTERBURY LANE BOSSIER CITY
STONEBRIDGE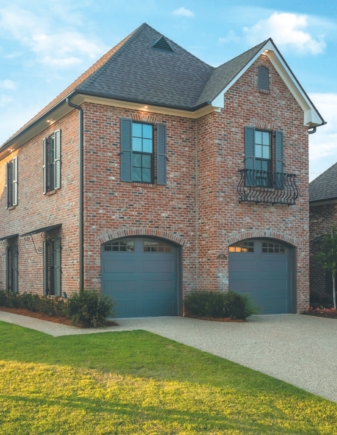 BUILT BY LARRY MCCALL CUSTOM HOMES
419 ARCHWAY CROSSING BOSSIER CITY
PROVIDENT OAKS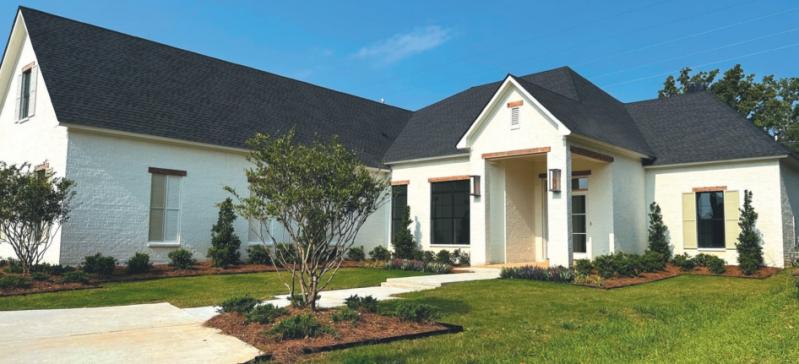 BUILT BY KNICELY BUILDERS
1035 GABRIELS TURN SHREVEPORT
SOUTHERN TRACE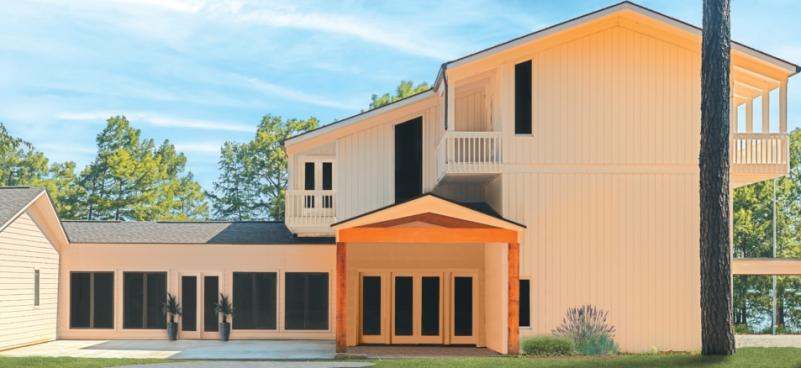 BUILT BY BEN VAUGHAN BUILDERS INC.
1105 EAST PINE ISLAND ROAD SHREVEPORT
SOUTHERN TRACE
(OPEN JUNE 24-25 ONLY)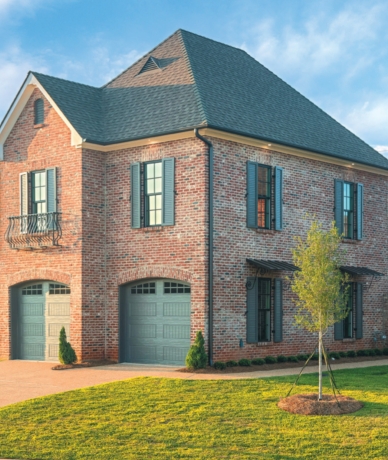 BUILT BY ROBINSON CONSTRUCTION, LLC
421 ARCHWAY CROSSING BOSSIER CITY
PROVIDENT OAKS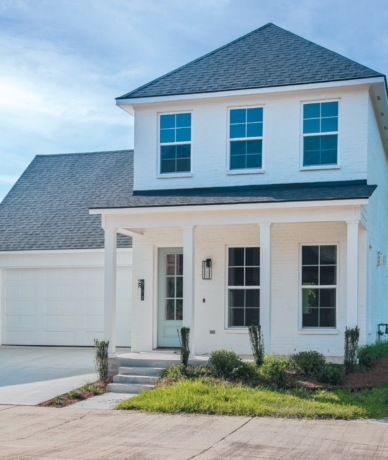 BUILT BY TBH CONSTRUCTION, LLC
28 CHEZ MOI BOSSIER CITY
CHEZ MOI GARDENS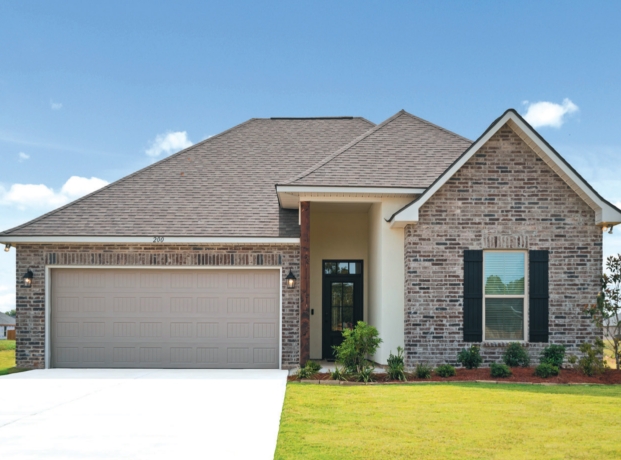 BUILT BY DSLD HOMES
200 BARCLAY BOULEVARD BOSSIER CITY
CANE'S LANDING
BUILT BY DANIEL MICHAELS INC.
995 PITCALM POINTE SHREVEPORT
ST. ANDREWS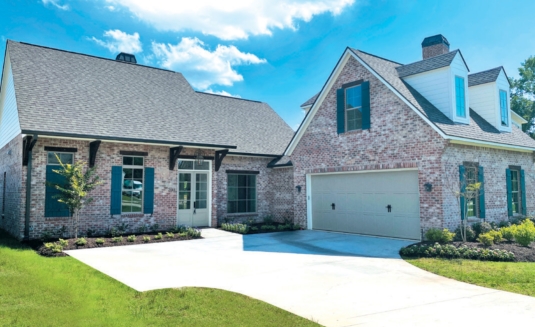 BUILT BY VINTAGE HOMES
2013 GARRETT FARMS ROW SHREVEPORT
THE GROVE AT GARRETT FARM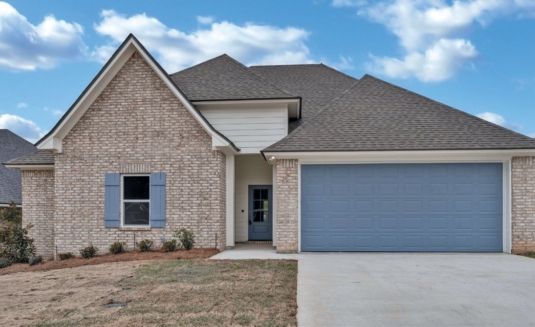 BUILT BY WIMBERLY CUSTOM HOMES, LLC
342 MOUSSE RUELLE SHREVEPORT
BELLE MAISON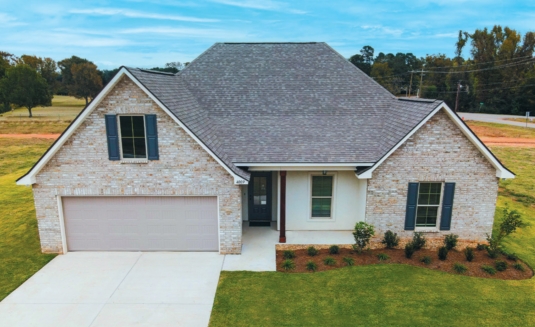 BUILT BY DSLD HOMES
4009 JAYCE MICHAEL DRIVE SHREVEPORT
TRINITY BLUFF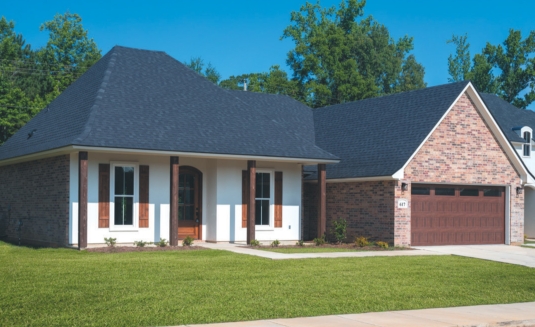 BUILT BY E & L DEVELOPMENT
4799 PIN HIGH CIRCLE SHREVEPORT
NORTHWOOD TRACE

BUILT BY VINTAGE HOMES
9826 CANEBRAKE LANE SHREVEPORT
THE GROVE AT GARRETT FARMS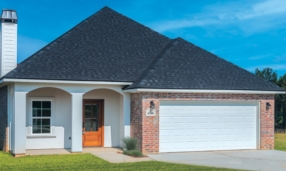 BUILT BY E & L DEVELOPMENT
4799 PIN HIGH CIRCLE SHREVEPORT
NORTHWOOD TRACE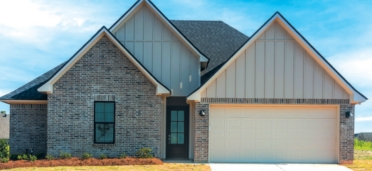 BUILT BY WIMBERLY CUSTOM HOMES, LLC.
5807 NORTHWOOD OAKS, SHREVEPORT
NORTHWOOD OAKS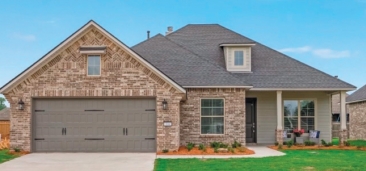 BUILT BY SOUTHERN HOME BUILDERS INC.
114 D'ARBONNE STREET BOSSIER CITY
THE PRESERVE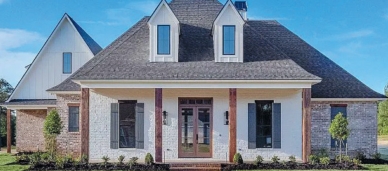 BUILT BY HUFF HOMES, LLC
102 FANNIN DRIVE BENTON
HEARTWOOD ACRES

BUILT BY UNITED CONTRACTING, LLC
46 COPPER COURT HAUGHTON
OLDE OAKS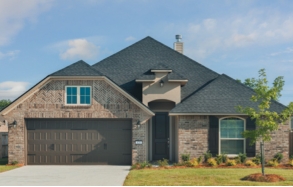 BUILT BY SOUTHERN HOME BUILDERS INC.
828 ABITA CHASE BOSSIER CITY
LEGACY-WATERFORD BEND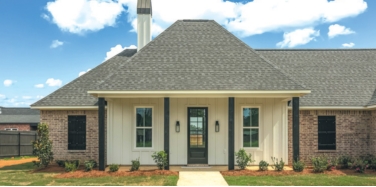 BUILT BY LASTATE CONSTRUCTION, LLC
206 MARBLE PLACE HAUGHTON
CORNERSTONE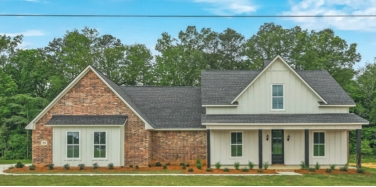 BUILT BY LASTATE CONSTRUCTION, LLC
306 WEST JOSIE LANE HAUGHTON
MAGNOLIA RIDGE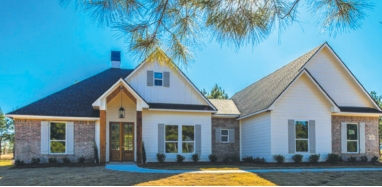 BUILT BY PRD CONSTRUCTION, LLC
215 CHAPEL CREEK PRINCETON
FAITH PLANTATION