2023 MBOA Nominee - Emerging Business
Azur Medi Spa, LLC
Debbie Chandler, MD, MBA
Azur Medi Spa, LLC is a medical spa owned by Dr. Debbie Chandler and is located in Shreveport, La., in the South Highlands neighborhood. Launched in June 2022, Azur offers the latest non-invasive medical equipment and newest technology within the most inviting and relaxing atmosphere for people seeking to look and feel better. Azur's main objective is to provide services to the local community and the city's outskirts. Azur prioritizes investing in sophisticated equipment such as EVOLVEX, MORPHEUS 8, Diamond Glow Facial and Medical Sauna to reach its goals. Azur is the ideal beauty parlor to provide highquality services such as skin rejuvenation and tightening, deep tissue remodeling, body sculpting and contouring, Botox treatment, eyelash lift, tint and extension, and platelet-rich-plasma therapy.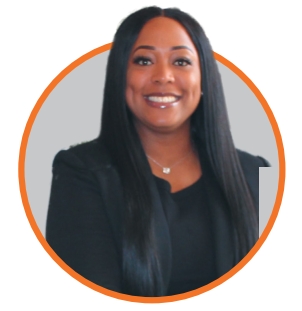 Eagle Industries, LLC
Kimerea Walker
Eagle Industries, LLC is a privately held, certified woman-owned small business located in Shreveport, La., They operate with integrity, honesty, diversity and inclusion, environmental responsibility, social responsibility, project preparation, project planning, project execution and project completion. Eagle Industries, LLC offers high-quality services in the following areas: licensed asbestos supervisor, asbestos removal, commercial and residential demolition, land clearing, weed abatement, and commercial and residential landscaping. Eagle Industries' mission is to strive to achieve their business partners' vision with excellence by providing quality products and choices in various construction industries. They believe that the beauty of the city comes from the makeup of landscaping. Eagle Industries has been recognized by its financial partner and were asked to use company trucks to pull the floats in the upcoming 2024 Centaur Parade.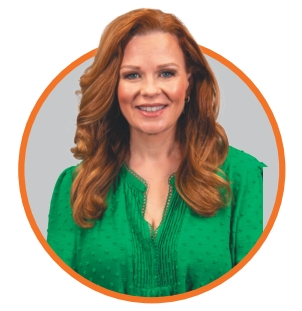 Mama Noel Designs
Jennifer Maxwell-Lebleu
Born out of a mortgage banker's passion for all beautiful things Christmas, Mama Noel Designs (MND) started curating amazing, luxurious collections and offering them to the consumer via e- commerce and occasional pop-ups. Owner Jennifer Maxwell-Lebleu loved shopping for Christmas décor but had to go to much larger cities for more selection; thus, Mama Noel Designs was created. By the second year, MND had quadrupled its sales. She has zeroed in on themed collections to help consumers design the most amazing, decorated home. This year, MND has expanded its reach beyond the continental United States and branched into international shipping. They have quadrupled their inventory and built a 4,000-square-foot workshop for inventory storage and a design set up for video and photography to give the e-consumer the best representation and possible utilization of the products.