Evergreen Life Services held their "Love Boat" Celebrity Dinner on Tuesday, March 28, at the East Ridge Country Club. The event featured an auction and live testimony from a disabled man whose life was altered forever by their services. – Paul Savage Jr.
Evergreen Life Services

1) Bret Buseick and Kasey Ivey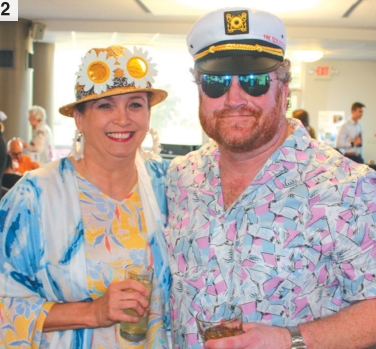 2) Ellen Ballard and Rob Rubel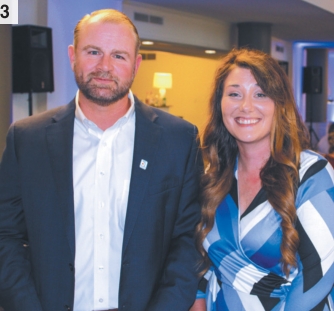 3) Micah Hanson and Audrey Crawford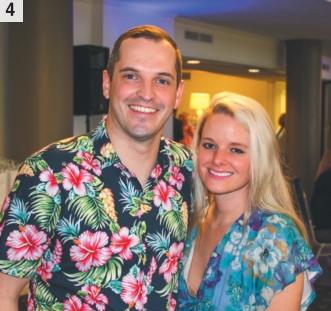 4) Wesley Lazarus and Macey Sims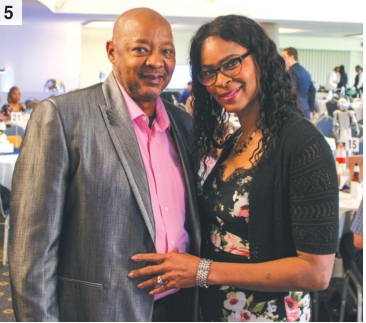 5) Joe and Juandolyn Jackson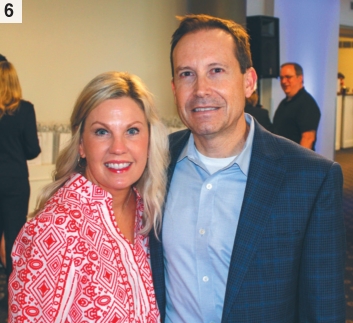 6) Johanna and Mark Miller
Community leaders, business owners and elected officials celebrated the unveiling of the community-wide rebrand and 10-year destination master plan at a special press conference on May 25. The event was held at the Shreveport Convention Center. – Paul Savage Jr.
Master Plan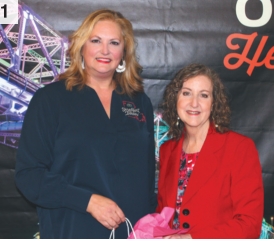 1) Katharyn DeVille and Stacy Brown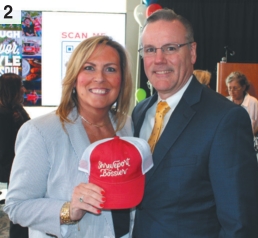 2) Lisa Johnson and Dr. Timothy Magner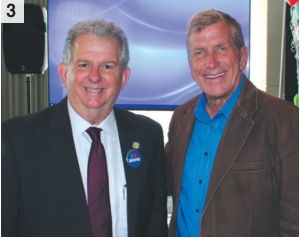 3) Mayor Tom Arceneaux and Mike Walsworth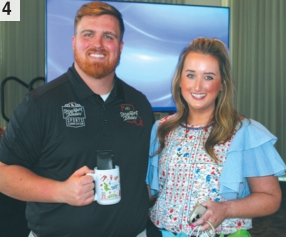 4) Matthew Hammock and Katie Theriot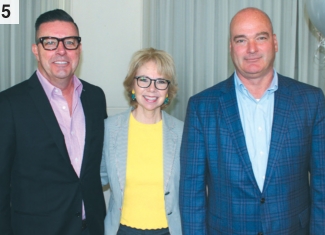 5) Stewart Colovin, Liz Swaine and Greg Oates
United Way of Northwest Louisiana's Day of Caring was on May 24. DOC is a one-day, community-wide event that connects nearly 700 volunteers with projects at nonprofits in the Shreveport-Bossier and Minden area. – Paul Savage Jr.
Day of Caring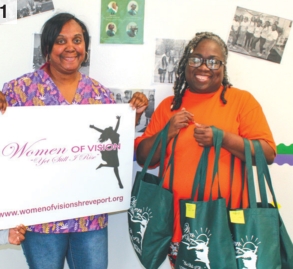 1) Debora Kennon and Trevonya Riggs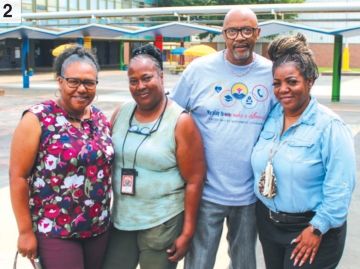 2) Marquita White, Rita Dock, Rufus Thompson and Tammy Davis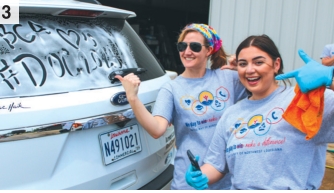 3) Gabby Brumley and Kali Bertucci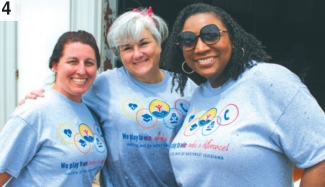 4) Teresa Manley, Rebbeca Bonnevier and Kourtney Washington
The opening concert for the 47th Annual Summer Music Festival was on June 4 at Holy Cross Episcopal Church. Kermit Poling was the conductor, and Leonard Kacenjar served as artistic director. The event was in memoriam for the Rev. Kenneth Wayne Paul (1935-2022).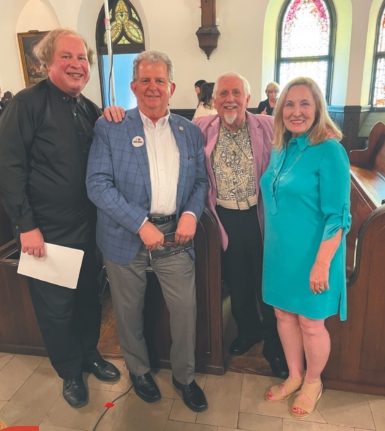 Summer Music Festival Kermit Poling, Mayor Tom Arceneaux, Leonard Kacenjar and Elizabeth Arceneaux.
Two more chefs laid it all out on the line for this year's Food Prize 2023 Golden Fork Dinners! Chef Robyne Moore presented island vibes as she took us on a tale of two cultures, featuring a five-course dinner at the Shreveport Aquarium on May 10. Chef Dylan Teekell delighted our tastebuds with a six-course dinner and drink pairing at Accent Chef Services on May 16. – Paul Savage Jr.
Golden Fork Dinners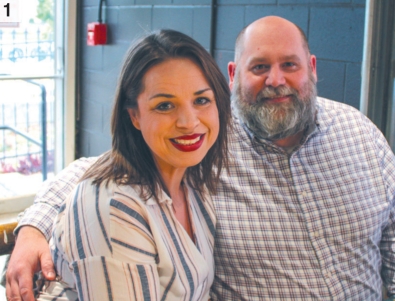 1) Alicia and Josh Woodard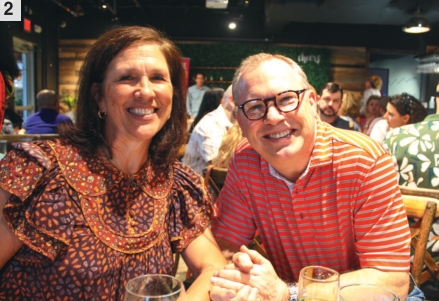 2) Gail and Mark Brown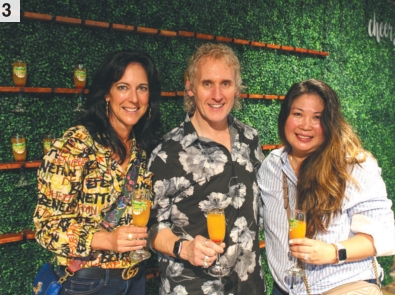 3) Margaret Elberson, Bryan Sullivan and Emily Truong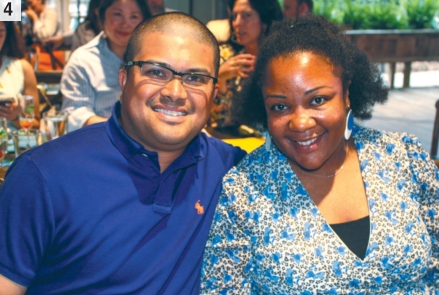 4) Matt and Francesca Watkins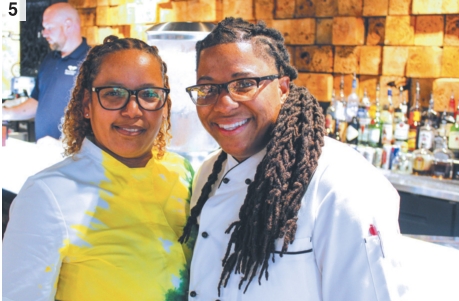 5) Robyne Moore and Dee Walker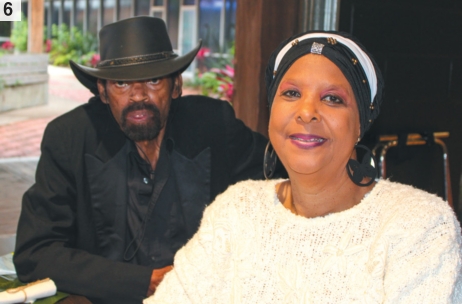 6) W.W. and Wanda Walker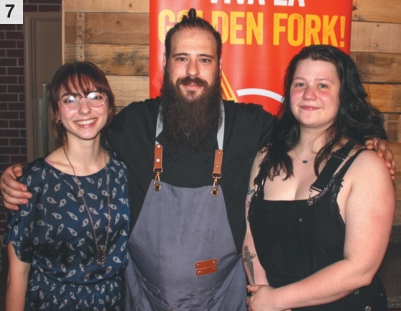 7) Megan Murphy, Dylan Teekell and Jes Barns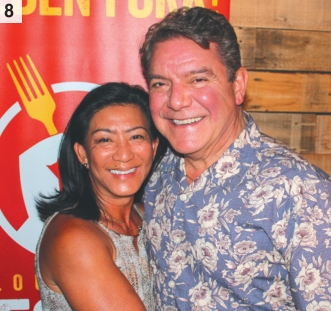 8) Brenda Graves and Pete Nasser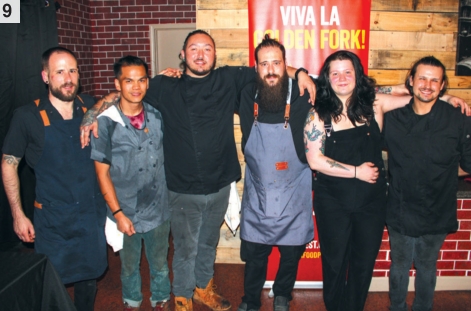 9) Spencer Teekell, Boutsy Chaneminalath, Jon Ortiz, Dylan Teekell, Jes Barnes and Courtney Cantrell