2023 MBOA Honoree - Top Business Professional
2023 MBOA Honoree -
Top Business Professional
Connie R. Hayes
Connie R. Hayes is a native of Shreveport, La. She graduated from Caddo Magnet High School in 1994 and earned her bachelor's degree from Northwestern State University in 1999. Connie is a senior administrative assistant at JPMorgan Chase, supporting three executive directors and assisting 49 retail branches and 400 employees. Connie has been a proud employee for 24 years, is super passionate and can be described as intentional in all her endeavors. Connie's goals are to lead and model a great experience with employees, clients and peers.
Connie is a Delta Sigma Theta Sorority member and a dedicated member of Word of God Ministries. She has been married for 24 years and is a proud mother of one child. Connie enjoys spending time with her family and loves sports and outdoor activities.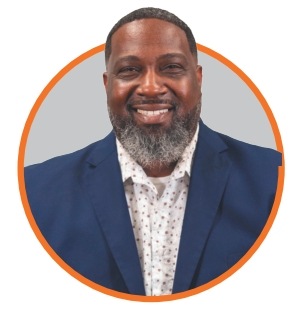 Gregory D. Odums, CRL
Gregory D. Odums began his career with Loksafe in November 2020 as a locksmith apprentice.
The program taught him the basics of locksmithing, which helped him to understand how to work with hardware, installation, rekeying, key duplication and customer service. With Loksafe President Jim Queen's mentorship, Greg received his certification through Elite CEU, a well-designed locksmith training course. Greg enjoys helping his customers and believes customer service is critical to business success and ensuring brand loyalty.
Greg has been married for 10 years and is a proud father of four children. He is a member of Bethlehem Baptist Church and was ordained as a minister in 2016. He currently serves as the youth and young adult minister. His passion for community service extends to the community. He collects food and clothing for those who are less fortunate.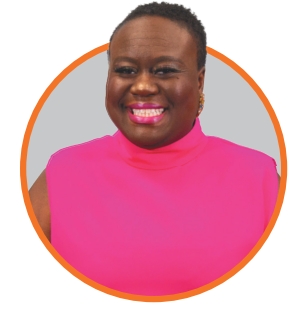 Dr. Kenya Claiborne Roberts
Dr. Kenya Claiborne Roberts is the daughter of Dorothy and Sam Claiborne and sister of Ashleigh Claiborne. Kenya is the wife of Marcus Roberts and the mother of a 7-year-old son, Maxwell, a 4-yearold daughter, Kensleigh, and aunt of a 9-monthold niece, Addyson. Kenya obtained a bachelor's degree in secondary mathematics education from Southern University and A&M College, a master's degree in education focusing on administration and supervision from Louisiana State University in Shreveport and a doctorate from Walden University in teacher leadership.
Kenya has taught mathematics students, alternate certification, been a math interventionist, a master teacher, an intervention specialist and an assistant principal. She is the principal at Dr. Joseph Samuel Clark Elementary School, owner of A&K Tax Services and owner of PACE Educational Consulting.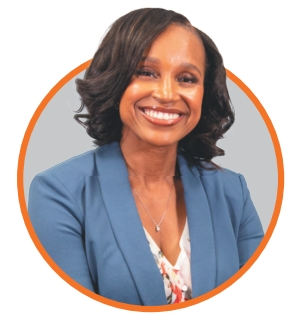 Toni Tyner
Toni Tyner has served in several positions in the banking industry for over 25 years. Toni currently serves as vice president of business and community development at Progressive Bank. She provides expert, authoritative and analytical support on the full range of complex financial initiatives and business processes.
Toni is the epitome of focus, commitment and determination. She began her career as a bank teller, earned managerial roles and regularly achieved awards and recognition. Known as the "people's banker," she is often sought out to provide financial advice, assist in financial planning and conduct financial literacy and education programs.
Toni is an active community member, committed to creating positive experiences through partnership and service to several community initiatives and programs to promote financial literacy, economic development and STEM.