"The sweet life" awaits diners at a new Italian eatery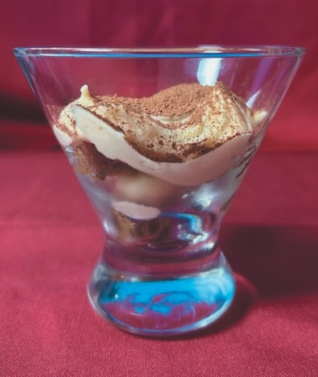 If you like Italian food, there's a good chance you have dined at the L'Italiano Restaurant in Bossier City.
If you've eaten there any time since the mid-1990s, your meal was likely prepared by Chef Israel Andrade.
Now, Chef Andrade is cooking for you in the kitchen of his own Italian restaurant.
La Dolce Vita, located at 2369 Airline Drive in Bossier City (formerly Pepe's Mexican Restaurant), recently opened, serving lunch and dinner. Its menu offers a variety of entrées, such as:
– Veal Chop Cassanova (Tenderized breaded veal chop and eggplant sauteed with tomato sauce, then topped with mozzarella cheese and baked to a bubbly golden brown.)
– Chicken Monte Cassino (Grilled chicken breast topped with creole mustard, mushrooms and white wine cream sauce.)
– Risotto – Allo Sherry (Italian rice with crawfish and baby shrimp, shallots, green onions, cream sauce and sherry liqueur).
Appetizers include the likes of smoked salmon carpaccio and marinated crab claws with pesto sauce. You can top off your meal with desserts such as tiramisu and panna cotta.
"I think it's time," Chef Andrade said of opening his own restaurant. "It's time to do it. I feel comfortable doing it. I have an opportunity from my cousin,
Pepe.' He's backing me up, so I have his support. I feel like the time is right, and I want to do it before I get older."
Chef Andrade doesn't have ties to Italy. He didn't grow up there, and he's never visited. But his love for Italian food was born at the L'Italiano Restaurant, where he began working as a dishwasher.
"I've spent time watching movies, on the internet, reading books and learning from my boss – the guy who taught me everything – Giovanni Giacalone. Everything I learned is from L'Italiano.
I'm always going to be respectful of them. Everything I know came from that place. From the Giacalone family, that's where I learned everything. Putting my hands in the kitchen on the food, on the ingredients, that's where I learned everything. I love Italy like I love Mexico (Chef Andrade's native country), and I love the United States."
Chef Andrade says his food – his restaurant – is different from other Italian restaurants in Shreveport-Bossier.
"First of all, I'm doing everything from scratch – homemade, pretty much, so I can give people a little taste of Italy. I want to go back to basics. I feel like every (restaurant) is the same, and they need something in this business. Making food with love. That's the main ingredient: love."
Andrade has had his hands on every part of the cooking process – from planting to serving.
"You need to put your heart into it and care about it. If you don't care, you're just going to cook. But, learning from growing tomatoes, growing eggplant, to picking them up, cleaning, processing, making the tomato sauce – you need to care about it. That's like having a baby and seeing it grow. (With food), seeing the progress and putting it on the table, and people enjoying it and smiling and saying, 'Thank you.' There's no price. Every time somebody calls me to the table and thanks me, there's no price. That's what has kept me going – every time somebody enjoys my food."
isn't a large restaurant, seating around 100 people. And that's just the way Andrade wants it.
"It's small. I'm going to try to take care of the people. It's not going to be about volume. With volume, you have machines. To take care of people, you have your hands. You have to make things."
And with an intimate atmosphere, Andrade wants his customers to feel a certain way while dining.
"Like they are at home. Like they are with family. They will be treated with class – with respect. I want them to feel like they are at home, and I will take care of their family."
While operating La Dolce Vita, Andrade will continue as a chef for the Dallas Cowboys organization. For several years, Chef Andrade has been cooking food served to guests in AT&T Stadium suites on game days and for special events.
"I'm never going to quit my Cowboys. I'm going to retire a Cowboy. … They've been supportive. They've got my back."
When Andrade is in Arlington, Texas, he plans to leave La Dolce Vita in good hands.
"I'm going to have to teach someone here. Someone I can trust to do the same thing I'm doing. I want to make sure they care about what they're doing. Not only to cook – everybody can cook – but you need to have the heart to do it."
In Italian, "dolce" means "sweet," and "vita" means "life." So, La Dolce Vita means "the sweet life," which is exactly why Andrade chose La Dolce Vita as the name of his restaurant.
"You need to enjoy life. With everything going on right now in the world, you need to be happy to wake up every day. That means enjoy life. Life is sweet. That's why I say, 'the sweet life'."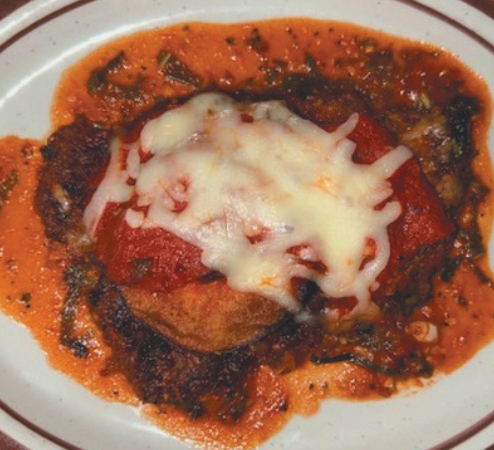 Veal Chop Cassanova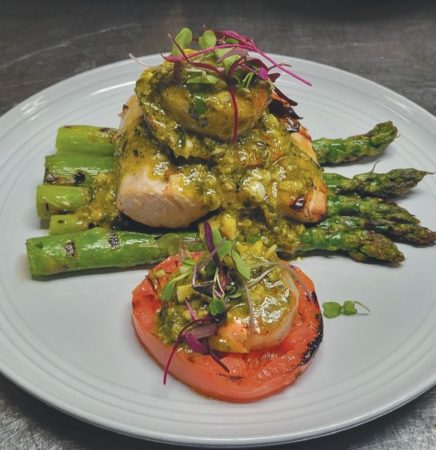 Mahi Mahi Basillico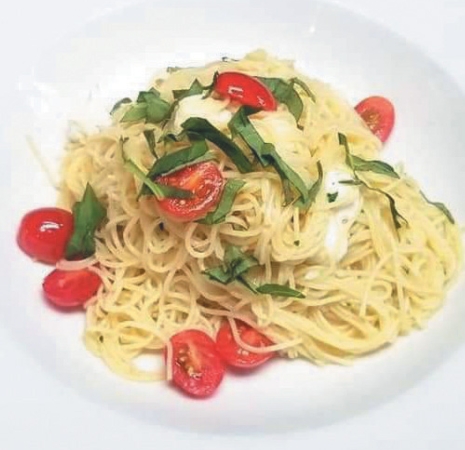 Angel Hair Pasta