16 Exemplary Professional Women
The Greater Shreveport Chamber has hosted the ATHENA Leadership Award Program for over three decades and has had the pleasure of honoring a class of leading women and men in our community each year. From each class, one individual is selected to receive the prestigious ATHENA International Leadership Award. The award recognizes individuals who have achieved the highest level of professional excellence, contributes time and energy to improve the quality of life for others in the community and actively assists others, particularly women, in realizing their full leadership potential through service and mentorship.
ATHENA International, founded by Martha Mayhood Mertz, has been in existence for more than 40 years. She was told that women are not leaders and she obviously felt otherwise. She believed if women were recognized for their leadership achievements, they could no longer be dismissed! In Martha's vision, ATHENA International has honored nearly 8,000 trailblazers and change makers, who are opening doors of leadership opportunities for women and girls around the world.
Since 1991, our Shreveport-Bossier area ATHENA program has honored over 470 exemplary professionals. As we present our 56 th ATHENA recipient with the ATHENA International Leadership Award sculpture, we not only recognize this individual's achievements, but by honoring exceptional leaders, the ATHENA Leadership Award Program seeks to inspire others to achieve excellence in their professional and personal lives.
The ATHENA Leadership Award Luncheon, presented by Chase Bank, will be held on Nov. 8, at 11:30 a.m. at Sam's Town Hotel and Casino.
On the following pages, the Greater Shreveport Chamber proudly introduces their 16 outstanding community leaders who are this year's ATHENA honorees.
–Delores Davenport, Greater Shreveport Chamber's Business Development Connection President


Auburn Lynn Brasher
Auburn Brasher became a Shreveport resident in January 2020. Since August 2021, she has been the business development officer for Campus Federal Credit Union in Shreveport. The majority of her 28-year career has been in the nonprofit industry, focusing on development and volunteer management.
A proud career achievement, she was selected by Boys & Girls Clubs of America to participate in the inaugural class of the Boys & Girls Club Philanthropy Leadership Institute from Indiana University Lilly Family School of Philanthropy – The Fund-Raising School.
Auburn, a volunteer and member of the Krewe of Barkus & Meoux, is the current queen on the Royal Court, was a duchess last year and is serving her second term as an at-large member of the board.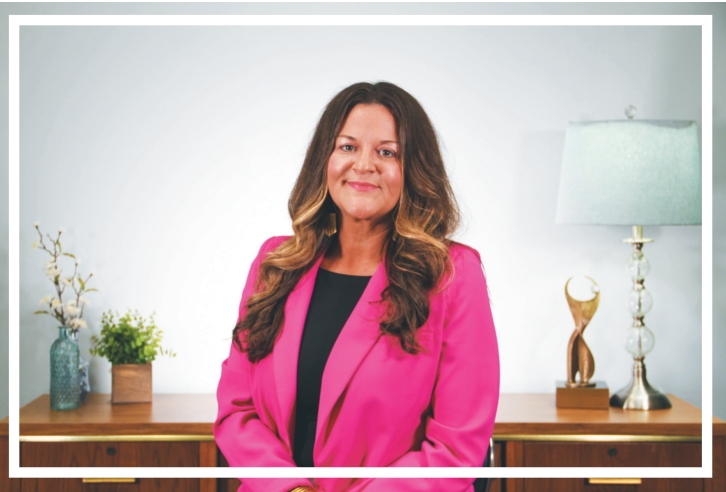 Sara Dubberly
Sara Dubberly is a business development representative at Brentwood Hospital, where she has been employed for 18 years. She began her career as an intake counselor and transitioned four years later to business development. In these roles, Sara has touched many lives with the purpose of providing help and hope to each of them. She has assisted patients and families in navigating the mental health care system, which can be a daunting task in a time of crisis.
Her knowledge, experience and compassion have eased this process and provided a level of comfort and confidence. Along with her strong relationships in the community, these same attributes have made her a valuable resource to providers seeking help on behalf of their patients. They depend on Sara to keep them up to date on the resources available and frequently call on her.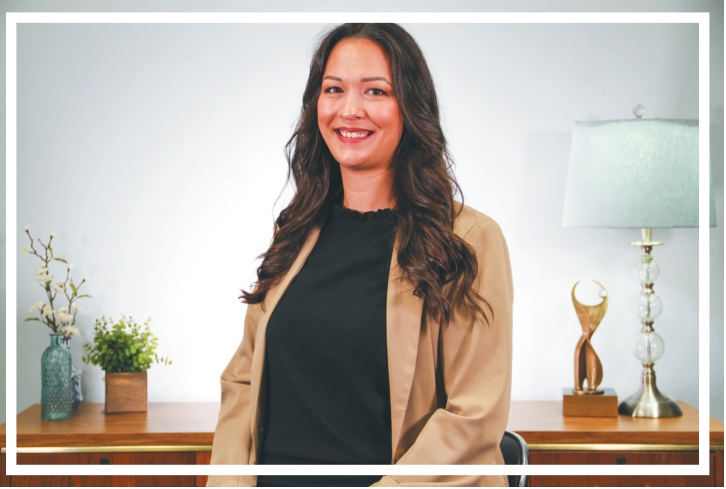 Crystal Elizabeth Creed
Crystal Creed is one of the many incredible employees at Barksdale Federal Credit Union. As a business development coordinator, Crystal has the privilege of serving the twin-city communities in ways that she never imagined possible working for a financial institution.
Coming from a 10-year ministry background, Crystal has always sought to leave people better than she found them, whether that is by serving, donating, educating, encouraging or simply being a listening ear. Because Barksdale Federal Credit Union truly believes in helping the communities they serve, Crystal has had countless opportunities to be a blessing to others. From helping restore pride in one's home as a part of Paint Your Heart Out to providing financial education to women working toward a restored life, Crystal's heart is simply to serve.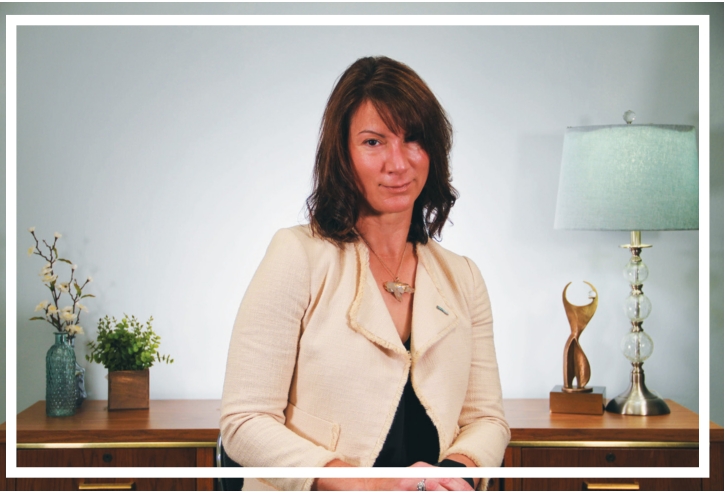 Leslie Louviere Keen
As AVP of marketing and communications for Peoples Health, Leslie Louviere Keen is responsible for managing the sales operations, marketing, communications and community relations departments of Peoples Health. She oversees community-based outreach and marketing programs with the goal of establishing Peoples Health as a leader for senior health and wellness.
Before her current role, Keen was director of community relations. She oversaw the senior health, community outreach and educational programs and managed the company's community programs and grassroots marketing efforts. Keen departed Peoples Health for a short stint in 2011 to live in Germany with her family, returning in 2013. While in Europe, Keen implemented sales and marketing initiatives for a federal credit union on military bases in three countries.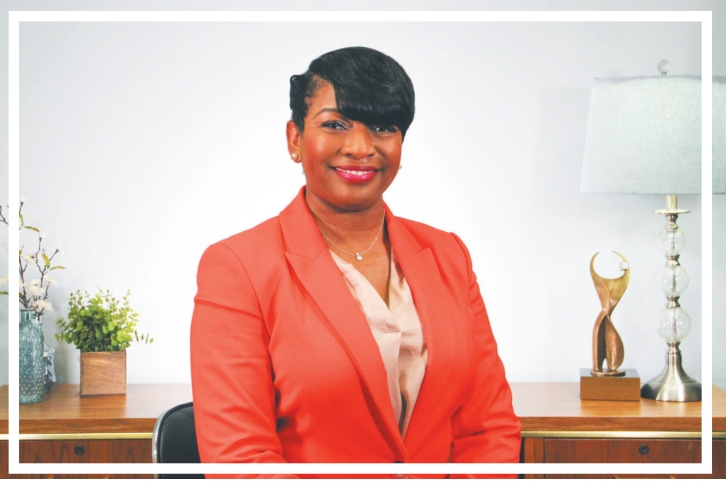 Ebony N. Layton
Ebony N. Layton is a licensed therapist and Realtor serving the NWLA region. She is a native of Shreveport, where she has resided for the past 30 years. She is passionate about health care, financial literacy and being of service to others.
Ebony is brokered by Keller Williams NWLA, where she serves on several boards and volunteers her time for the betterment of other agents. She has assisted over 150 families in accomplishing home ownership. Her mission is to continue to help those in her community realize the importance of wellness, creditworthiness, making financially responsible decisions and building generational wealth. Ebony is ranked as one of the area's top-producing Realtors and looks forward to transforming the lives of others through acts of service.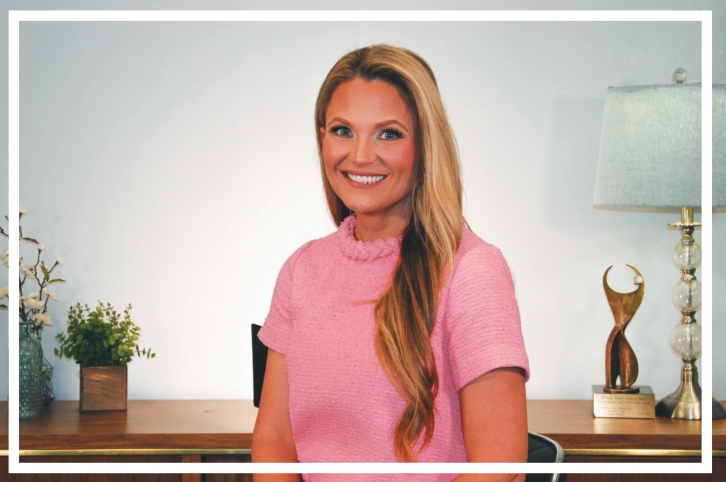 Stacey Smith Melerine
Stacey Melerine is an attorney at Travelers Insurance Company. Stacey manages a caseload defending between $70,000,000 to $150,000,000 in exposure. She serves as the liaison between Travelers' legal and government relations team for the southeast region, consisting of 13 states. Before joining Travelers, Melerine worked in defense firms, handling complex commercial litigation and construction claims. She is a frequent speaker on litigation and trial advocacy.
When she is not in the courtroom or impacting legislative change, Melerine serves as the secretary of the board of directors of the Junior League of Shreveport-Bossier, room mom and wee-ball coach. Melerine has served on the board of several nonprofits and chaired various committees. Stacey is married to Michael Melerine and has three young children.
Angel V. Martin
Angel Martin serves as the director of student life at LSU Shreveport. She is a Bossier City native receiving her undergraduate and graduate degrees from Northwestern State University. During her 16 years at LSUS, Angel focused on student wellness, leadership and service learning. She advises several student groups that substantially impact the student life experience. She also pioneered the LSUS Food Pantry, which aims to reduce food insecurity among students. Angel's goal is to serve as a mentor for employees and students, empowering them to thrive.
Outside of her career, Angel is a USAT All-American triathlete, qualifying for the Ironman World Championships in 2023. She aims to use these accomplishments to inspire other women through her story of achievement despite lifelong adversity.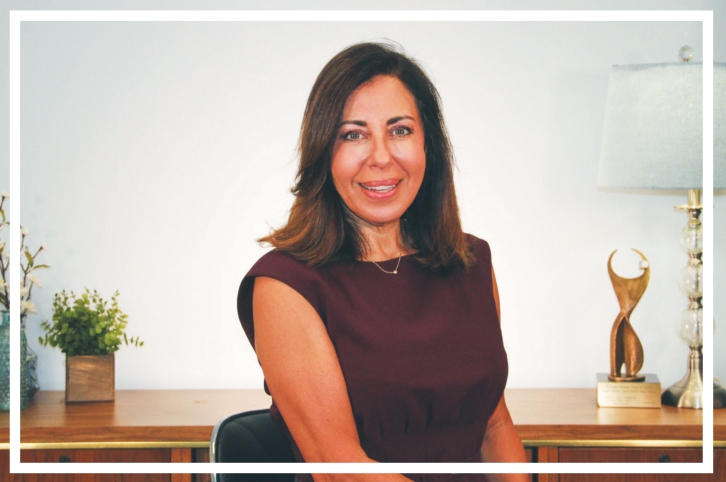 Marie Vazquez Morgan,
Ph.D., PT
Dr. Marie Vazquez Morgan is the assistant vice chancellor of institutional wellness at LSU Health Shreveport. She holds a Bachelor of Science in physical therapy, a master's degree in health sciences, and an academic doctorate in health studies. She has 30 years of rehabilitation and teaching experience.
Dr. Morgan's initiatives include community-placed health programming in communities with food deserts and creating mentoring support groups for female patients and junior faculty. She was honored by Maybelline as an Outstanding Female Educator and featured in People Magazine in December 2006. She was the 2014 recipient of the Allen A Copping Teaching Award and the American Physical Therapy Association Minority Faculty Development National Scholarship in 2003. She is the inaugural 2020 Cole Endowed Professor in Community Initiatives.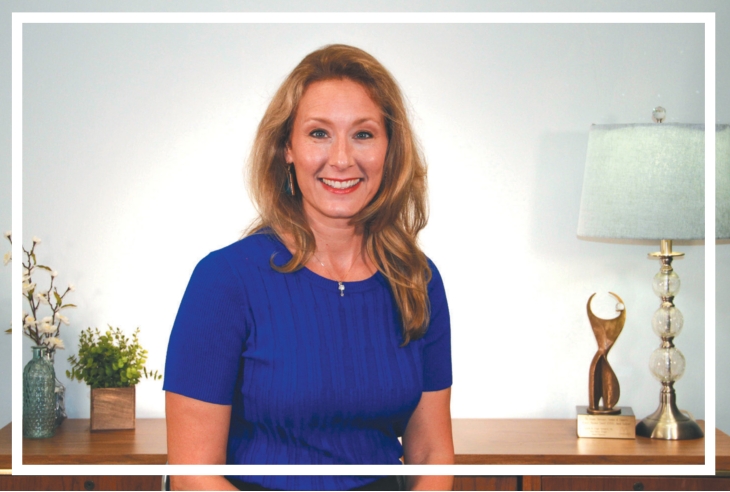 Laura-Ashley Overdyke
Laura-Ashley Overdyke has 25 years of experience in programmatic leadership, communications and coalition building among nonprofits, government, media and the public. Her greatest strength is leading collaborative efforts to make our community a better place. She is currently the executive director of the Caddo Lake Institute (CLI), leading conservation efforts for irreplaceable habitat at Caddo Lake, our region's only internationally recognized wetland of importance and an asset for our area.
Laura-Ashley's career impact has been significant, beginning with the National Geographic Society, then on to the White House's largest public health campaign, and back home with KTBS, then the Community Foundation of North Louisiana and now, CLI. Throughout, she used her strong voice and vibrant energy as a leader and storyteller who informs, unites and inspires.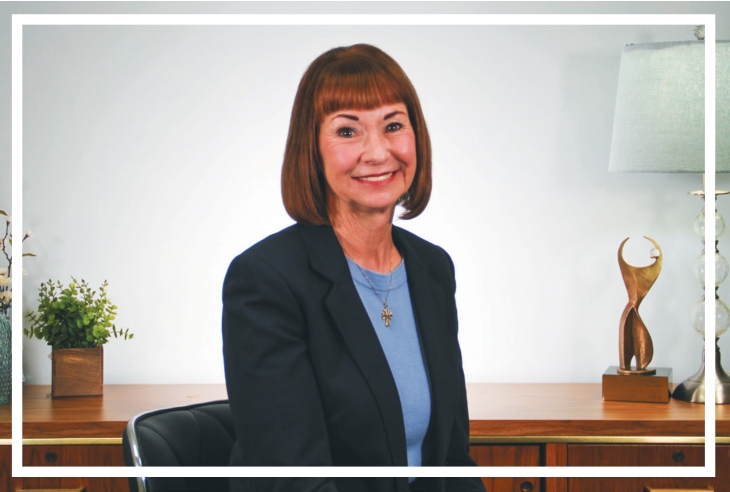 Karen Franks Recchia
Karen Recchia completed her 22nd year as the vice chancellor for student services at Bossier Parish Community College in June of this year before transitioning into the executive director of athletics role. A compassionate and visionary leader, Karen has spent her 30-year career in higher education serving her students, peers and staff. Her innate ability to build relationships and foster an inclusive and collaborative culture and her constant passion for learning are inspiring.
She fiercely advocates for women while embracing and encouraging all members of the institution and this community. Karen's authentic and courageous leadership has set new standards for female leaders in academia. She advocates for women's advancement in the workplace and has been a leader by example for many.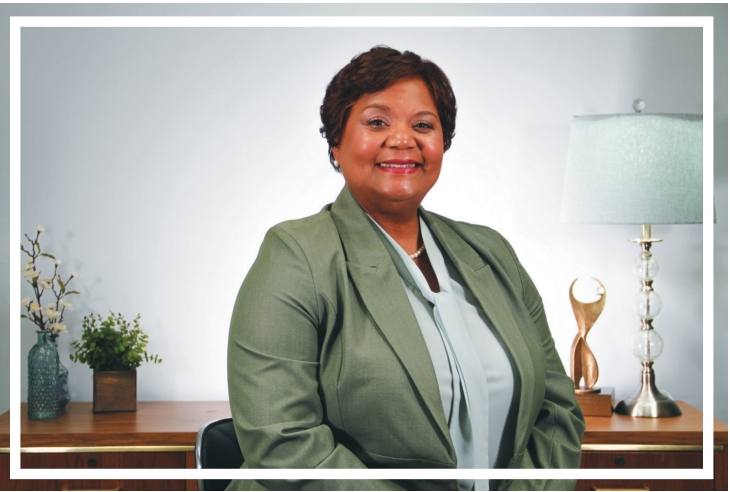 Africa Gordon Price
Africa Price is the assistant vice president of community and public affairs for Ochsner Health System. She is a change agent who is agile and skilled at adapting teams to conquer difficult tasks to cover gaps within organizations.
At the city of Shreveport, she served two administrations in various ascending roles. Her journalism career of more than 22 years landed her as the first African-American executive editor and interim publisher of The (Shreveport) Times.
Africa has been dedicated to grooming and helping others navigate professional landscapes throughout her career. Service is at the heart of her professional and personal life, and she encourages her mentees to always give back and serve the communities where they live.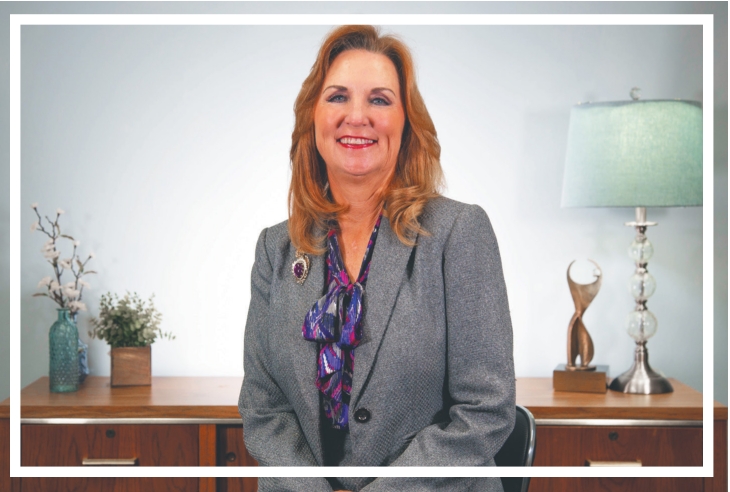 Suzanne Linn Tinsley
Ph.D., PT
Dr. Suzanne Tinsley is the assistant vice-chancellor for institutional advancement and assistant director for the Center for Brain Health at LSU Health Shreveport. Dr. Tinsley is a trailblazer and a pioneer in her chosen health care field. She was the first board-certified neurologic physical therapist in the state of Louisiana and holds the Richard C. Parks Endowed Professorship in Neurological Rehabilitation as she led the institution's efforts in neurological rehabilitation.
Dr. Tinsley's passion for the people and community she serves is undeniable. She is purpose-driven to support and empower her patients and students to maximize their long-term potential. Her diverse experiences throughout her journey have fueled her devotion to making a difference and inspiring women in medicine, research and beyond.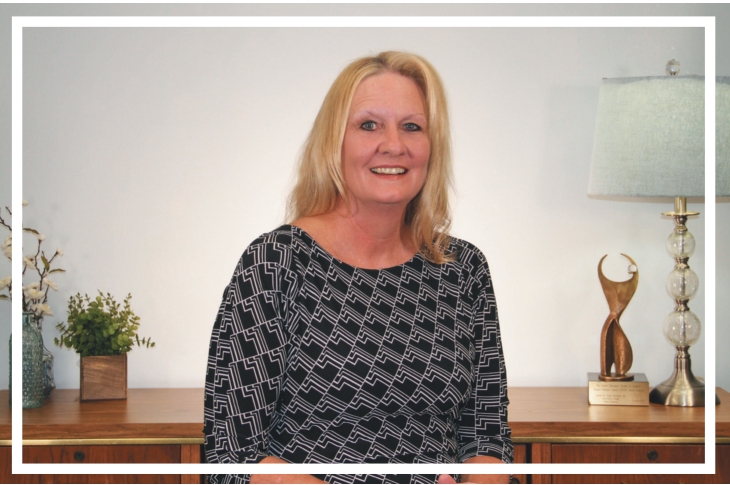 Kelli Todd
Kelli Todd is the executive director of Volunteers for Youth Justice (VYJ) and has served the organization for over 12 years. Her relationship with VYJ began with her appointment as a Court Appointed Special Advocate (CASA) volunteer, a commitment she continues.
Kelli's devotion to women's advocacy flourished during her time at Captain Shreve High School, where she taught biology and coached girls' basketball, cross country and softball. She has generously volunteered her time to many nonprofit organizations and actively serves on numerous community boards, including mentoring a fellow female nonprofit director through the INAR Board. Further highlighting her exceptional contributions, Kelli was a finalist for the Virginia K. Shehee Most Outstanding Woman of the Year. Kelli's ongoing achievements reflect her unwavering pursuit of professional excellence.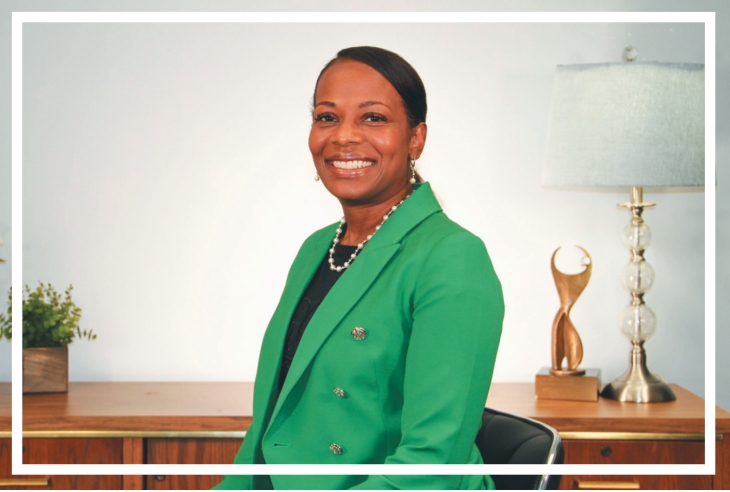 Cheri Leary Williams,
APP
Cheri Leary Williams is the lead oncology Advanced Practice Provider (APP) at Ochsner LSU Health, where she oversees and guides the performance of seven APPs. Cheri has been practicing as a physician assistant since Sept. 11, 2006, and has spent 16 of the 17 years at the teaching university.
Cheri has also served our veterans while working part-time in compensation and pension at Overton Brooks VAMC. She graduated from the School of Allied Health in 2006 and was inducted into the Alpha Eta Honor Society, reserved for the top 10% of graduates. She is the matriarch of a blended family of six, where she does her most important responsibilities. She is a Alpha Kappa Alpha Sorority member and has just reached 25 years of service.
Tina Tomasek
Tina Tomasek is the assistant to the GM at Paragon Press. She has been with Paragon Press for 22 years, starting as a graphic designer, and now manages one of Paragon's biggest accounts. She was born and raised in Shreveport, where she has been a lifelong member of St. George Greek Orthodox Church. Tina's favorite organization is the Gingerbread House. Each year, she spearheads the Christmas gift from Paragon presented in honor of Macy Flash, surpassing the previous year's monetary gift.
Last year, Tina was Queen Centaur XXXI. This role was fun and allowed her to meet many wonderful people and make lifelong friendships. Tina has been happily married to her best friend, Trey, for 27 years and has two children, Summer and Nolan.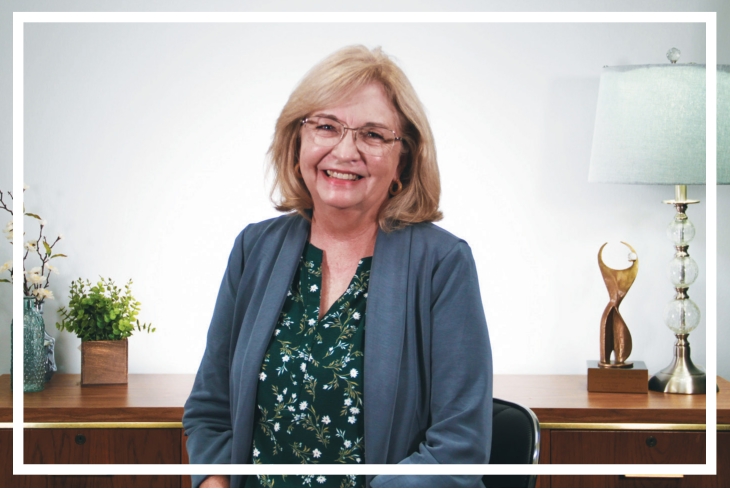 Pat Williams
Pat Williams is the EXIT318 regional re-entry manager at Goodwill Industries. She brings over 15 years of experience serving disadvantaged populations, at-risk youth and offenders.
Pat's personal journey of childhood trauma and incarceration ignited her passion for advocating for female offenders. Since returning home, Pat has earned her bachelor's in business administration, served on the Louisiana State Task Force for Incarcerated Women, co-chaired the Gender Equity in Programming Education Sub-Committee and is active in numerous boards/coalitions such as the NWLA Reentry Coalition and Hope Connections Board. She advocates for female offenders by sharing her story with elected officials, serving on special committees, mentoring and creating programming to serve female offenders. Pat has spoken to legislative committees, probation/parole boards and conferences, giving offenders a voice.