Integrity Award: Patton Fritze, BBB Board of Directors; Will Davis and Perry Martin, Stephenson Floors; and Stacy Dart, BBB Board of Directors.
BBB Torch Awards honor local companies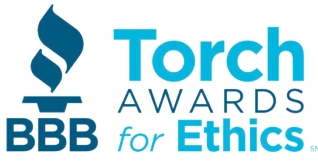 Each year, the Better Business Bureau selects local companies whose leaders demonstrate personal character and uphold high standards of ethics, which generate trust in their respective organizations. The Torch Awards aim to fulfill the BBB's mission of advancing trust in the local business community.
This year's winners were announced at East Ridge Country Club on Oct. 19. They are Stephenson Floors, the recipient of the Integrity Award; Glass Services, for the Customer Commitment category; and Bossier Council on Aging in the Non-Profit division.

Stephenson Floors
Stevenson is a local family-owned business celebrating its 75th year in Shreveport. The company's mission is to provide the best in customer service, quality flooring products and professional installation.
Stephenson Floors was founded in 1948 by William "Bill" Stephenson in a small store on Southern Avenue. The company has moved to Linwood Avenue, where they continue offering top-rated flooring materials manufacturers.
An experienced and professional staff, which includes estimators, sales staff and installers, work as a team to provide Stephenson customers with the right flooring material to fit their needs. They take great pride in their work, pledging from start to finish that their greatest concern is the customer. They say their goal is not to be satisfied until the customer is.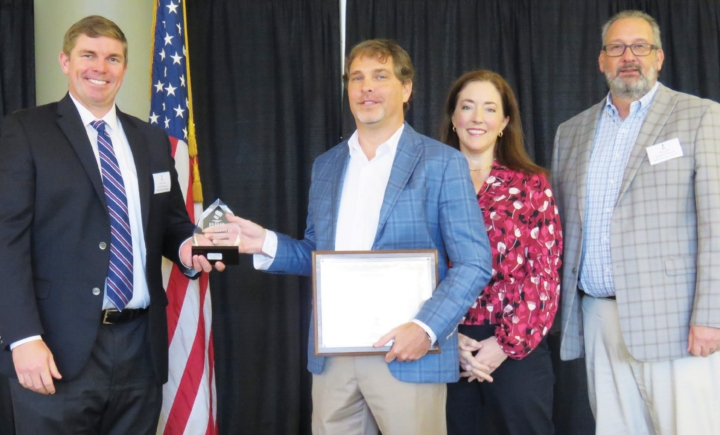 Customer Commitment Award: Patton Fritze; Charlie Pippin and Elizabeth Pippin, Glass Services; and Stacy Dart.
Glass Services
Glass Services opened its first location in Bossier City in 2002. In 2005, locations in Shreveport were opened, and in 2011, a location in Mansfield, La., joined the company. Employing 44 people, they offer glass products and services utilizing trained technicians. On average, their technicians have over 15 years of experience, and many of their employees have 30+ years in the glass service business. In Shreveport, Glass Services currently offers windshield glass repair and replacement for vehicles, glass and mirrors for homes and businesses. They also offer mobile service, as well as 24-hour emergency services.

Bossier Council on Aging
Since 1975, the Bossier Council on Aging has provided services to Bossier Parish seniors that allow them to remain independent and active in their communities. All of the Council employees are hands-on participants in the provision of services. Their philosophy is: "Senior citizens should live independently with dignity for as long as possible." Their services include Congregate Meals (Site Meals) to an eligible client or other eligible participant at a nutrition site, senior center or different congregate setting. Contributions are accepted for home-delivered meals to support individual programs. Other programs include nutrition education, information, and assistance, which include transportation and non-Medicaid medicals, such as medical appointments, dialysis and therapy.

Non-Profit Award: Patton Fritze; Tamara Crane, Carletta Johnson, Tracy Jones, Cindy Watson and Linda Jackson, Bossier Council on Aging; and (back) Stacy Dart.