QUOTA CLUB CHRISTMAS TOUR OF HOMES
Proceeds contribute to scholarships, good causes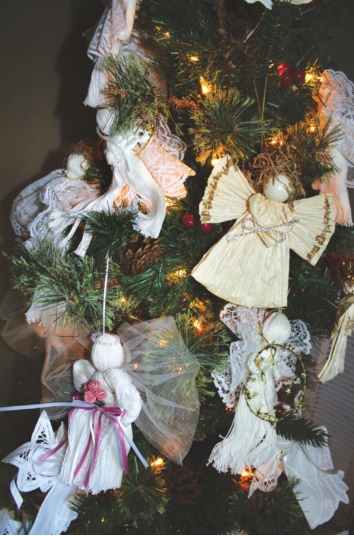 The Quota International Club of Bossier City 25th Annual Christmas Tour of Homes will take place from 1-5 p.m. on Dec. 4. These beautiful houses, decked in their holiday finest, will be featured as part of the celebration of the Quota Club's 25 years of tours.
The Quota Club would like to thank all the homeowners, past and present, for helping each and every year with the event. "This annual event has enabled our club to pursue their goal of service to our local community and support the Quota International goals at home and abroad," Marlene Harner, publicity chair, said.
Ticket buyers will not only benefit by seeing all of the holiday finery in the houses, but will contribute to scholarships and a variety of deserving good causes. Every year, the homeowners on the tour and the ticket holders have shared in the giving of up to eight different $1,000 scholarships to students who are in their master's program at LSU Health and Science, as well as donating toward the Molly Webb speech and hearing facility; the Bossier Sheriff's Operation Blessing program; giving birthday books for children in the Bossier school system; providing equipment and supplies to students in the deaf and hard-of-hearing classes; donating to the Bossier Council on Aging, the Council on Alcoholism and Drug Abuse and providing an interpreter for the hearingimpaired at Great Results Equine Assisted Therapies (G.R.E.A.T.) summer camp.

Homeowners and addresses on The Quota International Club of Bossier City 25th Annual Christmas Tour of Homes include:
• Ken and Elizabeth Lowery 5471 Modica Lott Road
• Leo and Debbie Stevens 323 Hunters Hollow (Lakewood Subdivision)
• Jack and Edra Campbell 5016 Willow Chase (Woodlake South)
• Don and Hedy Hebert 4816 Woodberry Lane (Woodlake South)
• Jerry and Linda Hayes 324 Tanyard Trace (Kingston Plantation)
Jane Law, Tour of Homes chairperson this year, is especially excited about the upcoming holiday event. "My favorite part of my job as chairperson is getting to meet and visit with the homeowners who graciously agreed to open their homes for the tour," Law said. "I'm looking forward to celebrating 25 years of offering this fun, wonderful fundraiser with my fellow Quotarians."
"People really should attend the tour to enjoy a fun Sunday afternoon looking at Christmas decorations," Law said. "Also, it helps the Quota Club raise money to enhance the Bossier City community."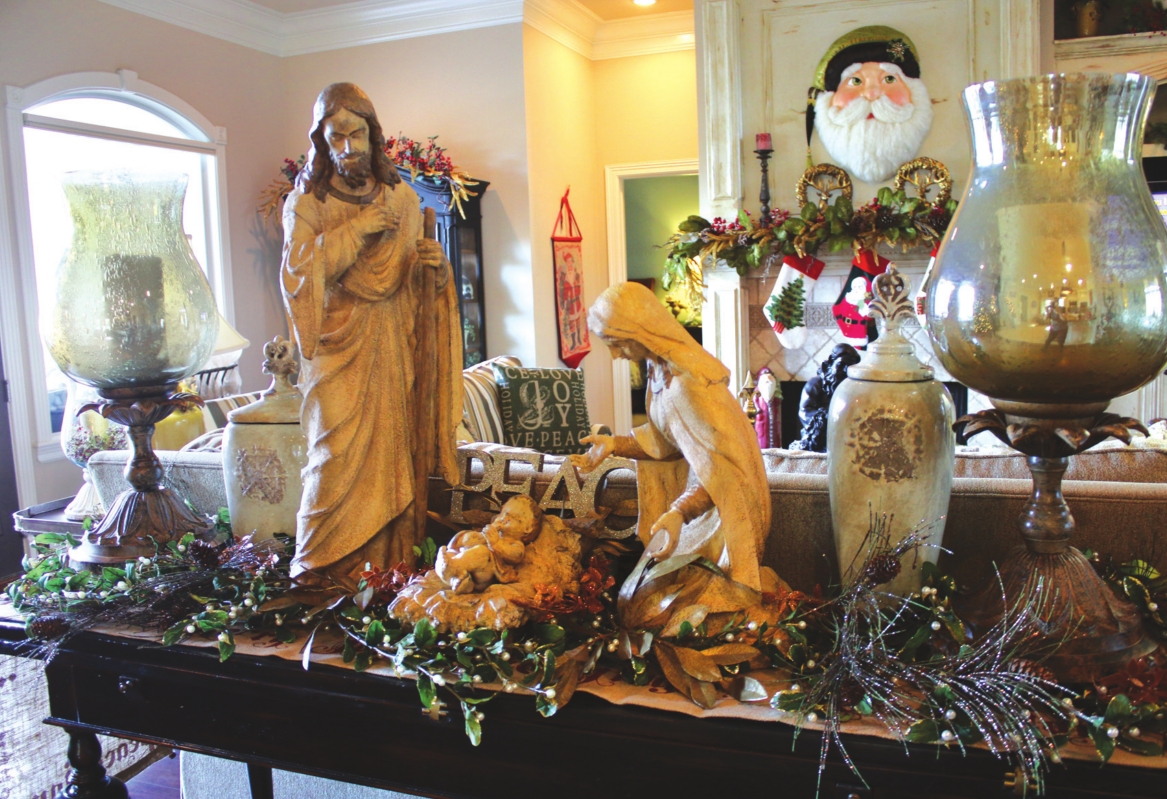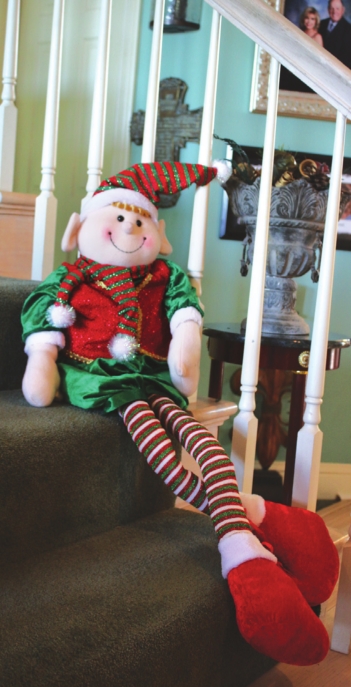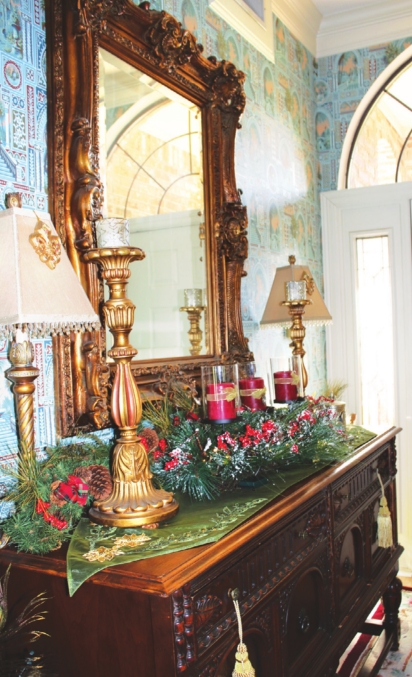 According to Law, there might be some extra incentives along the way for ticket holders.
"Each year, the homeowners on the tour add special enhancements to their home, and this year, there will be refreshments available for ticket holders at the Bank of Montgomery located at Airline Drive and Kingston Road," Law said.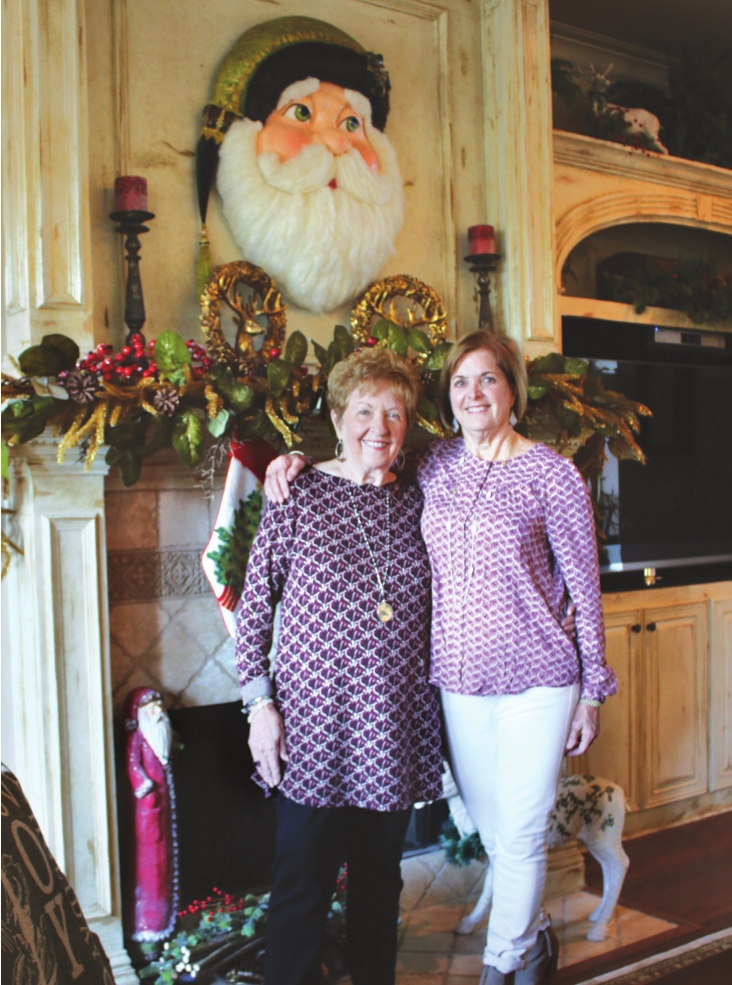 "Ticket holders will be able to enjoy some beautiful homes decorated for Christmas, get some ideas for decorating their own homes this year, and as is so important, support our community service work," Harner said. "I've heard several say they look forward to this day to get together with friends, have lunch, get in the Christmas spirit and enjoy an afternoon event with their friends."
Ticket holders also will have the chance to participate in a raffle along the tour by purchasing tickets for a basket full of holiday treats. Raffle tickets cost $1 each or five for $6. Entrants do not have to be present to win.
Leo and Debbie Stevens are the owners of one of the beautiful homes featured in this year's tour. "My mom, Marlene Harner, has been in the Quota Club since 1994," Debbie said. "We're so excited to open our home and share it with others that enjoy the Christmas spirit, as well as supporting the Quota Club."
The Stevenses can't wait to help get everyone into the holiday mood. "We have decorative items featured in our home that are sentimental and bring back memories from the past and the present," Debbie said. "We also enjoy adding to our collection each year."
The Stevenses' home, where they've lived for seven years, will be decorated with traditional shades of reds, greens and gold with an extra touch of elegance. "The Christmas season has been a special time of the year for as long as I can remember," Debbie said. "It's a wonderful time of the year to share with family and friends as we reflect on the reason for the season."
Family and community are both incredibly important to the Stevenses. Leo and Debbie have been married for 38 years, and have four children and one grandchild. For Debbie, her favorite feature of her home is the open kitchen and living area, and the landscaped backyard with a swimming pool.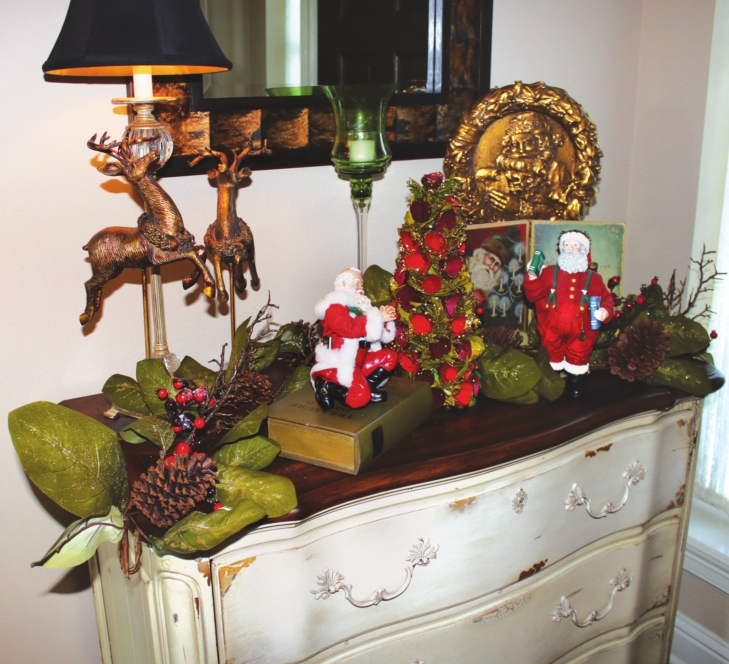 "I have attended the tour of homes for many years; however, this is the first year we have hosted the tour," Debbie said. "I want to thank Tina Langston and her mother, Jon Dell Moore, who decorated the house and truly commend them on their hours of hard work to make it look so beautiful."
Another featured home on the tour is owned by Don and Hedy Hebert. "My favorite part of decorating our home for Christmas is using our beautiful nativity scene, as well as enjoying the various decorations and themes we use for our Christmas trees," Hedy said. "The colors we use for the ornaments on the tree in our den are turquoise, silver and crystal."
The Heberts also use combinations of burgundy and gold in the living room, and have an LSU tree in their office, along with LSU art by Ron Atwood. Traditional Christmas keepsakes are also used throughout the house.
For Hedy, Christmas has always been a special time of the year. "Christmas is when we celebrate the birth of Christ and enjoy fellowship with our families and friends," Hedy said.
The Heberts have lived in their home for 14 years. "I'll always remember the year we moved in, because that was the year our twin grandchildren were born," Hedy said.
Her favorite feature in their home is the gorgeous, panoramic view of Black Bayou Reservoir, visible from their newly remodeled master bath. Their house also features an open floor plan with glass and mirrors throughout.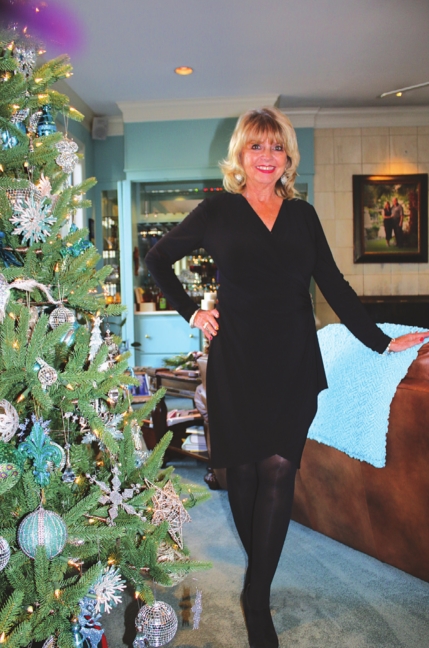 "A few years ago our house was featured on the Tour of Homes," Hedy said.
"We look forward to welcoming everyone to join us this Christmas season!" Tickets to the tour cost $20 per person. Along with the ticket, attendees will receive a program that includes a map, along with pictures and descriptions of each home on the tour. Tickets may be purchased in advance of at any of the homes the day of the tour.
– Betsy St. Amant
MORE INFORMATION:
To purchase tickets in advance or for other information, contact: Jane Law at 868-7961 or Marlene Harner at 470-4116.