Third Ark-La-Tex Music Heritage Festival
Free event will showcase top musical talent
How much would you pay to see more than 70 musical acts from our area perform over three days?
Aug. 24-26, you won't have to pay a dime.
Admission to the will be free. The event, which used to be in Shreveport's Red River District, will be at Shreveport's Downtown Festival Plaza. Acts will take the stage Friday: 5 p.m.-midnight, Saturday: 10 a.m.-midnight, and Sunday: 10 a.m.-6 p.m.
"The purpose is to showcase our local talent and pay homage to all of the people that put us on the map musically," said Greg LeGrand, festival director.
The list of those people reads like a "Who's Who" of singers, songwriters and musicians. From Estelle Brown, who as a member of the Sweet Inspirations backed up Elvis Presley for eight years, to half of the country music superstar duo Brooks & Dunn – Kix Brooks – our area has produced chart-topping talent.
"I think (the talent) is second to none," LeGrand said. "I've been a musician personally for 40 years and a professional one for 30. Some of the best talent I've ever seen in my life is from here."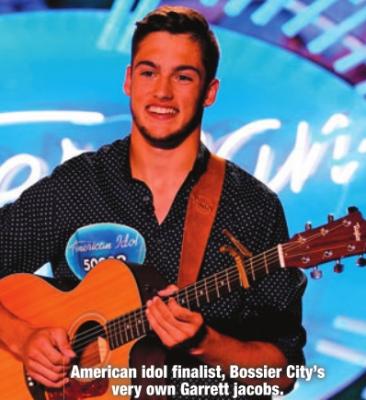 In previous years, the festival has recognized some of the people who have made a significant contribution to our musical heritage. Past honorees include singer Betty Lewis of Betty Lewis and the Executives, guitarist extraordinaire James Burton and legendary radio announcer Larry Ryan.
This year, the festival will shine the spotlight on 2018 "American Idol" Top 14 finalist Garrett Jacobs of Bossier City, and 2011 "Idol" contestant Natalie Hanson from Shreveport.
Each act at this year's festival will perform for 45 minutes, allowing ample time for them to showcase their music. Acts won't be paid for their performance, giving up their time for the greater good.
"It's a brotherhood of musicians," LeGrand said. "We try to raise money by announcing between bands to donate money."
And not paying the performers has a lot to do with not charging you.
"Since we're asking all these bands to play for free, I don't think it's right to charge people and make money," LeGrand said. "The festival is to showcase local and regional talent."
LeGrand has had a front-row seat for the emergence of one band in particular. When Evoke the Speechless first performed at the 2015 Festival, they were a group of high school friends who liked to get together and play heavy metal music. This year, the buddies, who will soon head off to college, will be performing at their third festival.
"The first time they played, they were so excited," LeGrand remembered. "It was neat to see they had a big stage to play on. Now, they own the stage."
Getting started in the music business often means learning to play an instrument. However, buying one isn't always possible. With that in mind, the festival has partnered with Hungry for Music and Shreveport Music to help children have access to an instrument.
"People can drop by their unwanted, broken instruments to Shreveport Music (115 Kings Highway)," LeGrand said. "We use the funds that we make from the festival to fix those up, and then we donate them back to the school system and after-school programs."
And who knows? A child who learns to play one of those instruments may grow up being the next big talent from our area.
For more information on the Ark- La-Tex Music Heritage Festival, you may visit their Facebook page @ thearklatexmusicheritagefestival.
– Tony Taglavore