Wednesday, April 20, 2022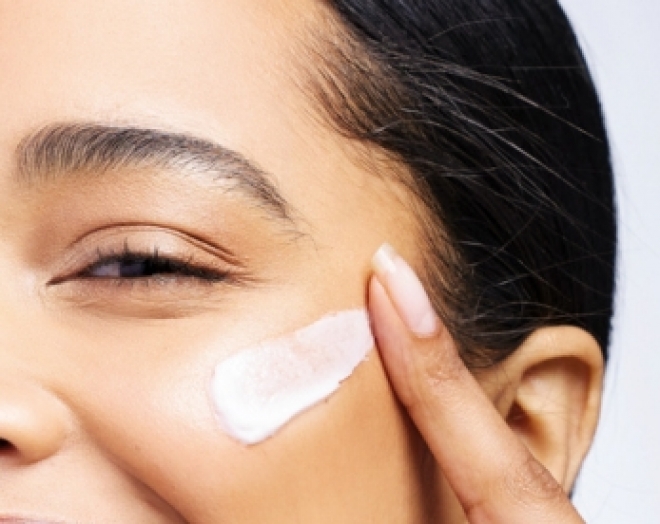 Love yourself from the outside in for that special glow
Our skin is the largest organ of our body. It covers us from head to toe, is about two square meters and accounts for approximately 16 percent of our body weight. It acts as a waterproof, insulating shield against temperature extremes, damaging UV light, and dangerous chemicals and bacteria. Yet, while we routinely get checkups for our eyes, teeth, heart and other vital organs, we often neglect our skin.
To take care of our skin for a lifetime, our motto should be "Care early, care often." Here are some simple (and not so simple) steps to healthy and beautiful skin.
• Since skin is a barrier, a good effective daily moisturizer is an important first step. Moisturizers should be applied all over your body daily, right after your bath or shower. Creams are much more effective than lotions, and ointments can be even better. Some great over-the-counter skincare lines include Cetaphil, Cerave, Curel and Eucerin. Keep in mind for heavy-use areas (hands), moisturizers may need to be applied multiple times a day.
• From the day you are born, you will combat aging skin. So start early with an effective sunscreen daily (SPF 30 or higher with UVA and UVB protection). The mineral sunscreens containing zinc oxide and/or titanium dioxide are safer for the younger population. Every time you climb into your car, you get UV light on your hands, arms, neck, chest and face, so don't just apply it when mowing the yard.
• Next in importance for your face is Retin A nightly. This product can increase collagen production and decrease fine line appearance as you age. The earlier you start, the better. Starting in your teens, 20s or 30s gives you a step up.
These are the basics. But if you want an exceptional skincare program, you can add and modify. Think of it as an investment in your future – your skin is the dress or shirt you wear every day. Here are a few suggestions for increased skincare utilizing less than 10 minutes a day.
Cleansers – Try Obagi Gentle Cleanser for sensitive or dry skin. For people with oily or dull skin, ZO Exfoliating Cleanser or Skin Medica AHA/BHA can really grant a shine to your skin.
Toners – Besides removing excess oil, toners prepare the skin and allow other beauty products to penetrate better. My current favorite is the ZO Complexion Renewal Pad (also good for removing the last remnants of makeup). The Obagi #2 Toner is another excellent choice.
Exfoliants – Dull, dead skin often builds up on the skin surface. Exfoliants may be used daily but often are used one to two times a week to create a "shine." ZO Exfoliating Polish is excellent, but several others include Revision Finishing Touch and Obagi Exfoderm. Using these with skin brighteners can also combat melasma.
Antioxidants – These products are the second line of defense behind sunscreen for combating damage from UV light. They prevent the formation of free radicals that damage our DNA, cause skin aging and contribute to the formation of skin cancers. This is a must in the morning under your sunscreen. Some of my favorites are CE Ferulic by Skinceuticals, TNS Essential Serum by Skin Medica, and 30% Vitamin C lotion by Revision. The best "new kid" is Illuminating AOX serum by ZO. It contains advanced antioxidants but also visibly brightens the skin. Try it without makeup and shine.
Brightening/Bleaching creams – These can be used for shorter times (two to three months/ year) to reduce brown discoloration. They include traditional hydroquinones (Obagi Clear, ZO Pigment Control) as well as nonhydroquinone products such as Lytera (Skin Medica) and Advance Pigment Corrector (Skinceuticals).
Growth Factors – These restore collagen and promote skin health.
Two top products include TNS and Growth Factor Serum (ZO).

So what is my skincare regimen daily?

Morning:
1. Obagi Gentle Cleanser

2. Complexion Renewal Pads
3. TNS Essential Serum (but I'm going to switch to Illuminating AOX Serum)
4. Skinceuticals Tinted Sunscreen

5. One to two times a week/ZO Exfoliating Polish

Nighttime:

1. Obagi Gentle Cleanser

2. Complexion Renewal Pads

3. Retin A 0.1% Cream

4. Growth Factor Serum

In addition, I use Revision Nectifirm once or twice daily on my neck area.
Skincare is not one size fits all. At Ark-La- Tex Dermatology, our doctors specialize in creating individual programs that vary from person to person and month to month.
A few minutes a day can protect your skin over a lifetime!
PS: Don't forget to get a yearly body mole exam!
Josephine Futrell, MD, is a Willis-Knighton Physician Network dermatologist with Ark-La-Tex Dermatology.