Office Furniture Source Moves On
Local business evolves into new area
There's more than just a new year coming in Bossier after Jan. 1. Office Furniture Source (OFS) now has new ownership, some new services and an optimistic approach to postpandemic furniture sales.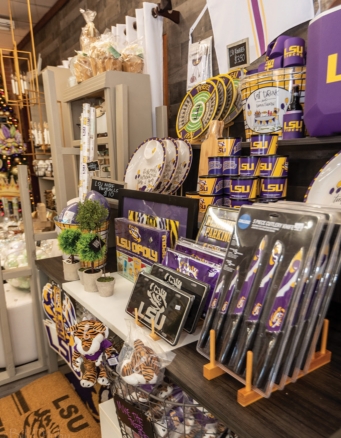 Chad James has been a part of the OFS family for many years. After a stint in hotel and casino management, he returned to school and taught fourth grade for a while. Then, Martin Grau, who owned OFS, met with James over dinner and said he needed someone to run his company when he stepped aside. Grau has two sons, neither of whom showed an interest in furthering the family business, according to James. "The best thing that we could come up with was for me to buy it from him when the time came. And then, that time came.
"We've talked about it over a couple of years. When we were in Shreveport, we were going to move back to Bossier and build a store down the street [from the existing location] on some land that we've owned for a while."
James explained that the closing of the Shreveport location and the move back to Bossier was to get customers used to the new location, and it would put them near the new construction. James said when Covid happened, it put the building plans on hold.
Now, they're determined to make the 8,000-square-foot showroom the center of the operation along with an 18,000-square-foot warehouse. The company was once known and marketed for its used furniture inventory, but, James said, the industry has moved on, and so have they.
"We do all-new office furniture. A little bit of used, not much anymore –it's just the way the industry has moved. We do cubicles, we do [office] moves, we do installations, a lot of projects from out of town, you know, companies that are moving here. We do a lot of their installs, project management for them. We also do a little bit different business as we've shifted to design work, space planning and interior design for offices.
And we've kind of moved into home. I've got my own interior design company where I kind of flip houses and do that. We've merged that over with the furniture side.
"In the last couple of weeks," James added, "we've opened a gift shop inside of our store. We'll have a grand opening on Jan. 11 with the re-grand opening of the furniture store. In the gift shop we have Mardi Gras gifts, candles, LSU gifts, home décor and Christian gifts."
The plan, he said, is to branch out to add a new category of customers to increase traffic in the Bossier City location. "We sold to a little different customer than we can sell to now just because the industry has changed. After Covid, there's just not a lot of used furniture industry. To be successful, we're going to have to cater to a little bit higher end customer. I did the gift shop to get different people into the store that normally wouldn't come or didn't know that we were here."
James said his company is a "need" business. In other words, people don't just wake up one morning and say, "I'm going to go shopping for a desk today." They must have a need for a desk. To appeal to that sort of customer, he said, they've created a different look to the store.
"Our showroom is much different from any other office furniture showroom in the area. We have more of a design aspect. We have a lot of colors. It's not drab colors. I feel like, if people were to come inside the store, they would see what all we truly offer and what we really have."
James said people should come and check out the grand re-opening on Jan. 11.
"[Customers] know who I am if they shopped with us before. I invite them to come in and look. Just give us an opportunity. It's all I ask for is an opportunity to bid your project, whatever it is, just give me an opportunity.
The Bossier City location is at 2218 East Texas St. almost on the corner of East Texas and Benton Road, (318) 742-6767.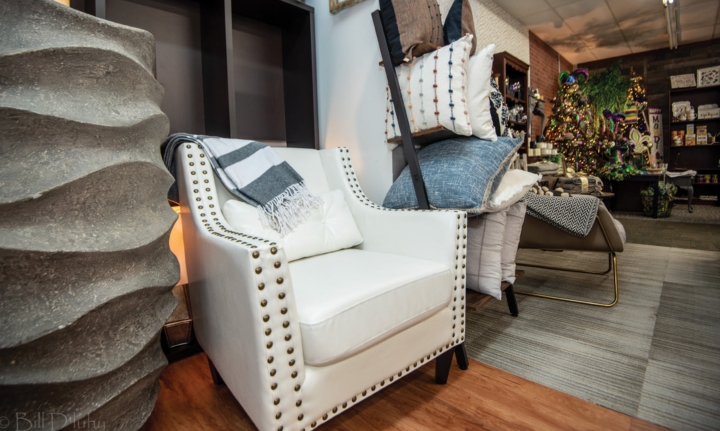 The store has a different look for people shopping for furniture.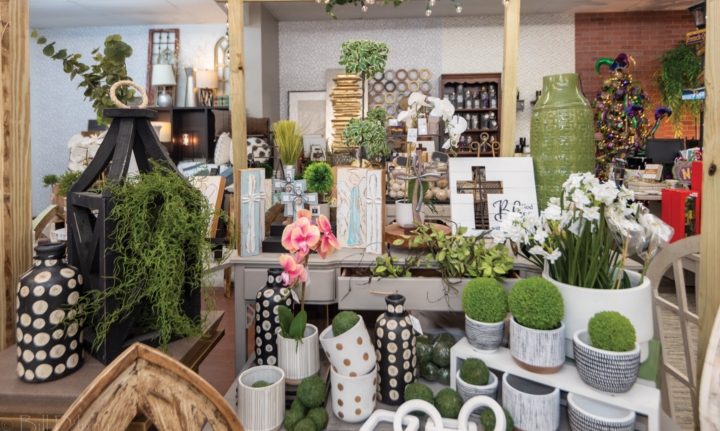 Check out the gift shop at OFS' grand re-opening Jan. 11.