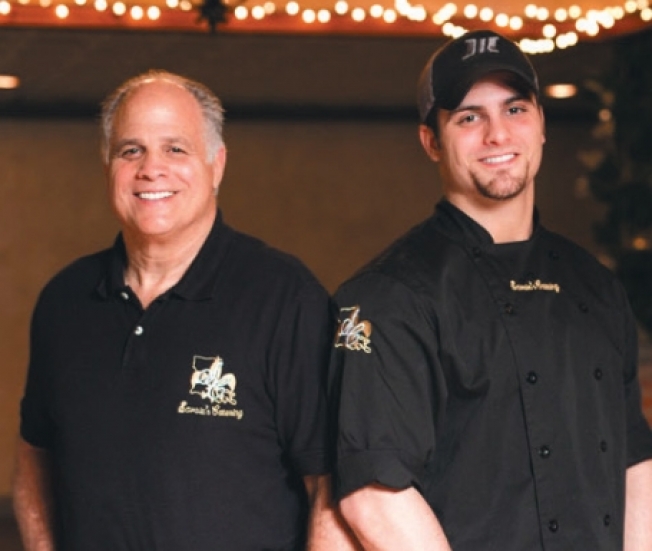 Savoie's Body Fuel delivers locally
Hungry people in Shreveport and Bossier City have a healthy option for ordering food delivered that doesn't come from some far-off place.
Savoie's Body Fuel is a delivery service based on East 70th Street, which co-founder Zach Savoie and his dad, Gerald, created, that serves only the local area right now, but he said that doesn't mean they aren't open to expanding.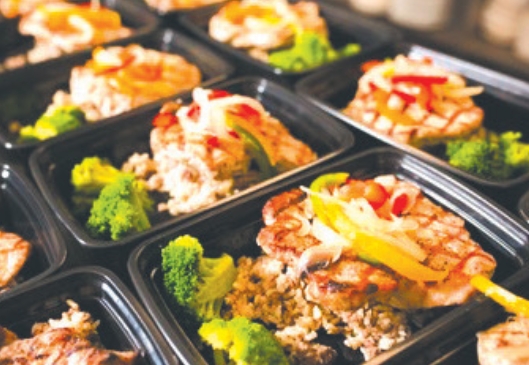 "It's a company I started with my father about six years ago. We provide healthy, nutritious meals throughout the Shreveport- Bossier community."
Each week there are six items on their menu, which are rotated each week. "We also offer protein by the pound. It comes in two-pound increments. It's a vacuum-sealed bag. You get chicken, the plain chicken or marinated option, whatever chicken is on the menu that week. We do a chicken, vegetables and carb source every week. We also have sirloin, turkey and pork."
Savoie said to go to savoiesbodyfuel.com for a brief overview of their service and selection.
It will show you a menu, and you can select the "click to order" link. "You can order one meal; you can order 40 meals," Zach said.
Most of the company's catering jobs are big events scheduled for the weekends, so Savoie said they had slack time at the beginning of every week. He said it's been a successful addition to the business and helps give employees additional work. Each week, they prepare between 400 and 500 meals.
Savoie said the timing of orders is very important. Each week on Wednesday, they release the following week's menu. Customers then have until 9 a.m. on Saturday to make their selections and place their orders.
"That way we can gather all the information and get all the numbers ready," Savoie said. "Then we prep the food, and we'll cook on Monday morning, and we'll have everything ready by 11:30. We have various pickup locations through Shreveport-Bossier. Everything is cooked, cooled, packaged and delivered all in the same day so you're not getting food that's been sitting a few days."
Pick-up locations are Savoie's on East 70th Street, D1 in Shreveport, Pro27 in Bossier, 5Star Nutrition in Shreveport, Schotime Fitness in Shreveport, and Sportsplex in Bossier City. Pick-up times vary, so check the website for more information.
You can make as many selections or as few meals as needed. There are no minimums; choose what fits your lifestyle. Family pans contain six servings of the dish.
In preparing the meals, they replace some ingredients with healthier substitutes. For example, heavy cream is replaced by Greek yogurt, and they substitute whole grains in pasta, brown rice and quinoa for white rice, sweet potatoes for starch potatoes, and olive oil for fatty oils. They make all their sauces and dressing in-house and are now offering some options for some menu items, like extra vegetables instead of a starch side dish for a leaner meal.
"All the macros are listed for each meal," Savoie said. "So, if you're trying to put on weight, you can select heavier options and eat more of them. The average mom at home that's trying to make better food choices and lose weight, or trying to live a healthier lifestyle, can do it as well.
"It's suitable for anyone. We even have bodybuilders like me. What would be best for them would be the protein by the pound because they're having to eat a lot more. So, they can go ahead and have their meats cooked and they can [add] whatever carb sources and vegetables they want."
Savoie's Body Fuel started about the same time Zach turned professionally in his bodybuilding career. "I started competing in 2015 and had pretty good success. I ended up turning pro in 2017. I started a little coaching company.
"Last year, I had my best season ever. I had multiple top five finishes. The goal right now is to qualify for the Mr. Olympia. To put that in perspective for somebody that doesn't know bodybuilding, it's like the Super Bowl of body building. That's what every pro is trying to reach."
And if you're trying to reach a healthier eating goal, Zach says check out Savoie's Body Fuel.