Annual event encourages awareness, support
October is National Breast Cancer Awareness Month, and Susan G. Komen North Louisiana will host its Northwest Louisiana Race for the Cure Saturday, Sept. 24, at the Centurylink Center, kicking off awareness season and working to inspire those affected by the disease.
"It's a neat opportunity for anyone who has been impacted by the disease in any way to come out and network with people," said Susan G. Komen North Louisiana Executive Director Lindsay Dean. The race is not only a fund-raiser, but also an educational opportunity to learn more about the disease and a means of emotional support for those living with breast cancer.
Though Susan G. Komen is a national organization with nearly 100 affiliates in the U.S., each independent branch works and serves like a local organization.
"We keep 75 percent of the money we raise in North Louisiana. We are local, and we really get to focus all our efforts on eradicating breast cancer right here in North Louisiana," Dean said.
Registration for the race is $25, but where does this money go? While Susan G. Komen does not provide direct services for breast cancer, such as mammograms, they provide funding for centers with breast cancer services. Susan G. Komen North Louisiana surveys 22 parishes over three years to determine where their funding is most needed, looking for parishes with high mortality rates for breast cancer or late diagnosis. Early breast cancer diagnoses can help save lives, as women generally have a better rate of survival if they're diagnosed at Stage 1 or 2, rather than 4.
After surveying the parishes, Susan G. Komen North Louisiana then encourages the parishes with the greatest needs to apply for grant funding from the organization.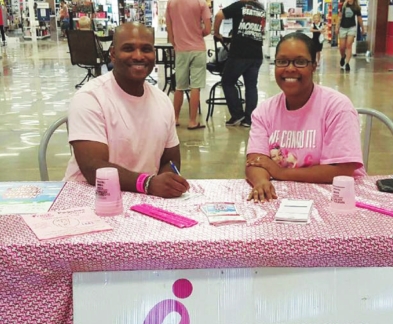 "We are the funding mechanism for programs that already exist or want to exist," Dean said. Susan G. Komen North Louisiana's current target areas for funding are north Caddo Parish, near Vivian and Oil City, Bienville Parish, rural Webster Parish and Claiborne Parish.
Race day festivities kick off at 7 a.m.

There are three race options: a 1-mile fun run/walk, a 5K run/walk and a 10K run. This year's course route is new, as participants will venture south on Arthur Ray Teague Parkway toward the Red River Wildlife Refuge.
There's fun for your furry friends, too.
This year's race will include the Pooches in Pink Parade, where participants can dress their dogs in pink and walk the race route. Dogs will have the opportunity to win such as Pinkest Pooch, Pink Fashion Icon, and Pink Pet and Owner Lookalike.
Kids can also take part in the Race for the Cure at the Kids' Corral, where kids can have their face painted and participate in fun activities.
Breast cancer survivors receive a $10 discount for the race and have access for themselves and a friend to the Survivor Area. The tent will house the Survivor's Breakfast, a photo booth and complimentary manicures.
A vendor area will feature the race's corporate sponsors, who will have freebies and more information for race-goers.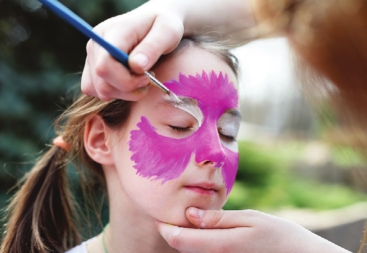 The team village allows race day teams to have a tent and meeting spot; teams are made up of 10 people. The Highland Clinic, for example, has a corporate team for the race.
"As a woman and as a mostly woman clinic, it's touched us all. Susan Komen is something that's easy for everyone to get behind. It's something the employees themselves are getting behind. It builds camaraderie and friendship," said Highland Clinic Marketing and Business Development Manager Carla McCormick. McCormick said that approximately 80 percent of their employees are women, and most have been touched by cancer in some way.
As Highland Clinic has three oncology clinics, McCormick said that the Susan G. Komen mission fits their business well, providing a fun and meaningful way for employees to connect outside of work.
Though race day will be filled with fun events, it is also emotional. Dean said one of the most touching parts of the race day is the opening ceremonies, held from 7 to 8 a.m. This includes a balloon release, where participants can release a balloon in memory of those who died from breast cancer. During the Pink Parade, those currently with breast cancer and survivors hold signs symbolizing their diagnosis year. Dean said this can be especially encouraging for those recently diagnosed.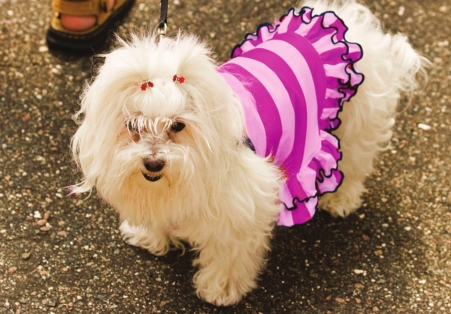 "Can you imagine being a newly diagnosed breast cancer patient and seeing a woman who's 50 years out in surviving?"
Festivities will take place in parking lot D at the CenturyLink Center. The deadline to sign up is Sept. 16, and participants can sign up online.
– Tara Bullock
FOR MORE INFORMATION:
Visit komennorthlouisiana.org for more information.