TAKING A JOURNEY TOGETHER
Supporting a spouse with breast cancer
About one in eight women in the United States will develop invasive breast cancer in her lifetime, according to the American Cancer Society. It's the most common type of cancer American women develop.
In addition to the physical toils of cancer and treatment, the emotional effects of cancer can be devastating. A support system, especially from a spouse or significant other, helps greatly, said Feist-Weiller Cancer Center's Jo Ann Stewart. Stewart, a registered nurse, started a support group for cancer patients with a coworker 11 years ago. The support group continues to provide a safe, open place to talk about the effects of cancer.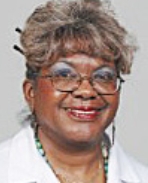 "As women, part of us is very private. In a situation where you have cancer, you need to think about letting someone in so they can be there for you. The healing process can go better," she said. She said talking about what you're going through as a patient with cancer may seem difficult, but it's incredibly important for the grief process.
Stewart said that one of the most influential roles a spouse or significant other can play in cancer treatment is emotional support. Stewart recommends going to appointments with your spouse, providing comfort and helping understand treatment and medicines.

As a spouse/significant other, Stewart said it's helpful to learn as much as possible about different medicines and treatments and their side effects, so you can best know how to help.
"Be encouraging, and try not to make her feel like it's a burden," she said.
Communicating about the disease is also important as a spouse/significant other, not just for practical reasons, such as treatment, but also for emotional reasons.
"It's a journey someone goes through.
Ask them how they want to talk about it," Stewart said. It can be difficult to talk about and process something as daunting as cancer, so a support group, such as the one at Fesist-Weiller Cancer Center at LSU Health Shreveport, can help provide a space for this discussion.
Finding anything to make the treatment process easier for your spouse is helpful. Recipes stocked with cancer-fighting foods can help. "The Pink Ribbon Diet: A Revolutionary New Weight Loss Plan to Lower Your Breast Cancer Risk" features recipes with extra virgin olive oil, which may help lower the risk of developing breast cancer, according to research from University of Navarra in Pamplona, Spain.
A local recipe guide, "Smoothies for When You are Down and Out," features smoothies with fruits and vegetables to help cancer patients as they go through treatment. Written by Feist-Weiller Cancer Center's Sue Crow, a registered nurse, the book is $15 and available online.
Helping around the house, especially if your spouse/significant other with cancer once did most of the cleaning, allows patients to rest as they heal. If a woman doesn't have to worry about some of her daily obligations, it can ease her mind as she deals with the bigger stressor: her disease.
Considering the outer physical damages of cancer can help you become more understanding to what your spouse is experiencing, Stewart said. She said that a problem for women in her support group is feeling uncomfortable after going through a mastectomy, especially if they have to wait a period before reconstructive surgery. She said they often feel like they've lost something. Thinking about and understanding all the side effects of cancer can help you be a better caregiver and comforter.
Overall, Stewart recommends serving as a positive influence for your spouse during breast cancer (and all cancer) treatment.